Grow Your Knowledge with DataFeedWatch
Discover

the best ways to optimize your product data for success.

Expand

your e-commerce
knowledge for free.

Increase

your product sales and outperform competitors.
Courses
DataFeedWatch Fundamentals

If you're new to DataFeedWatch, then you've come to the right place. In this video series, we'll teach you all about why data feed optimization is so important. We'll walk you through the basics of our app, so you can feel confident connecting your store.

10m 33s

Start Course

Set-up and Optimize Your Feed for Google Shopping Ads

Take your Google Shopping Ads to the next level. If you're looking for a crash course in how to map mandatory fields, segment your products, and how to set your Shopping feed up for success, then this is the course for you.

21m 42s

Start Course

Set-up and Optimize Your Feed for Facebook

Ready to take on Facebook Marketplace? We've got all the tips you need to set up and optimize your feed. Learn how to merge variants and upload your product feeds to Facebook.

11m 56s

Start Course
More courses coming soon...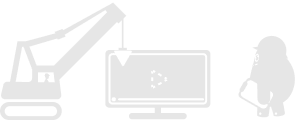 Our learning topics
Choose a learning topic and see all of our resources for it.