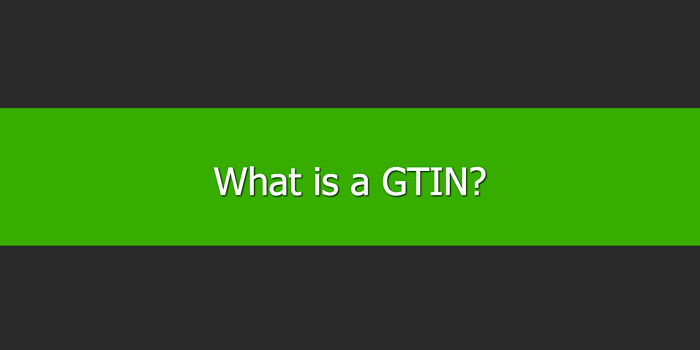 GTIN, or a Global Trade Item Number, is an internationally recognized system for identifying products. It brought together several systems to ensure they all adhere to a common structure.
Helping both in-store barcode readers and online product databases. The non-profit organization GS1 developed the system.
Types of GTIN
GTINs can be 8, 12, 13, or 14 digits long. They are a numerical representation of the product's barcode. Different types of GTIN exist depending on where in the world the product comes from and the type of product.
Often, legacy systems must be brought up-to-date to adhere to the new GTIN standards. An example of this is ISBN, the numbering system used to identify books.
Some ISBNs had 10 digits but to conform with GTIN standards, these had to be converted to 13 digit numbers.
The types of GTIN that currently exist include:
ISBN - International Standard Book Number

UPC - Universal Product Code

EAN - European Article Number

JAN - Japanese Article Number
The four different types of GTIN in use are:
GTIN-8 - used

mostly

for EAN-8 barcodes

GTIN-12 - used

mostly

for UPC barcodes

GTIN-13 - used

mostly

for ISBN, JAN, and EAN-13 barcodes

GTIN-14 - this is for wholesale or multipack products
All GTINs, regardless of the number of digits, have a similar structure. The structure is Company Prefix, Item Reference, and a Check Digit. In GTIN-14 there is an additional packaging level indicator to indicate whether the product is an item or a case.
Where GTIN-8, GTIN-12, and GTIN-13 numbers are represented as GTIN-14 (the main data structure), left-justified zeros pad out the number.
For example, the GTIN-12 number 012345678905 becomes 00012345678905 in GTIN-14 format. Two additional zeros are added to the left of the number to bring it from 12 characters up to 14.
Why GTINs Are Important for eCommerce
Many comparison shopping engines, including Google and Amazon, use GTINs. They keep large databases containing almost all the GTINs that exist in the world.
When you upload a product to one of these platforms through your data feed, the product must have a GTIN.
If you don't include a GTIN or you include the wrong one, the platform is likely to reject the product.
Shopping platforms like Google Shopping and Amazon Marketplace benefit from GTINs in several ways:
GTINs help make more relevant matches between a user's search and the products available

GTIN's also help search engines and shopping comparison platforms to compare products

They can also offer the user a more feature rich shopping experience, as GTINs enable them to use product data in ad visuals
Consumers also benefit when vendors, search engines, and comparison shopping engines use GTINs:
They get better product comparisons to help them find the right product, the right seller, and the right price

They see more relevant results when searching for a product

They see more relevant ads in non-shopping environments like Facebook (Facebook and other platforms use the browsing habits of users to determine the best products to display in ads)
As a seller, you also get benefits from using GTINs. Finding the right GTINs can sometimes be tricky, but it is worth the effort. The reasons for this include:
You will be able to submit your product feed to a higher number of platforms

You should see conversions increase because your products will appear in more relevant search results and ads

You can compete more

effectively

as your products will be in the comparison mix
What if a Product Doesn't Have a GTIN?
This can happen in some situations. Examples include one-off products like artwork, handicrafts, or vintage products. Most platforms have procedures in place to deal with these situations.
On Google Shopping, for example, there is an Identifier Exists field. You can set this to false if there is no GTIN.
Using GTINs
While there are some products that don't have a GTIN, the vast majority do. They help shopping platforms, search engines, manufacturers, and sellers increase conversions and offer a better user experience.