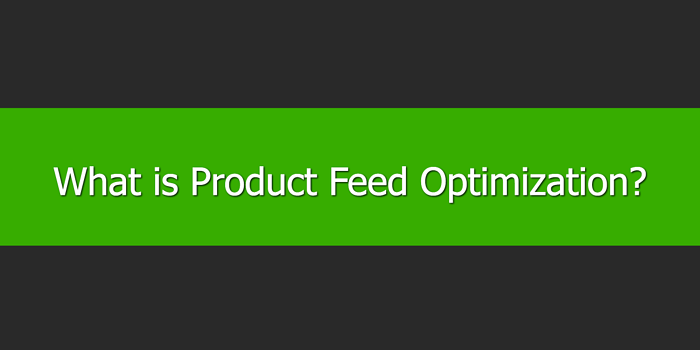 When running shopping campaigns, product feed optimization is of paramount importance. A fully optimized feed helps when Google determines when and where to show your ads. The more relevant your product is to a user's search the more likely Google will show your ads. Also, this will increase the chance that someone searching for your product will find it and make a purchase.
When looking to optimize a product feed it is important to ensure as many data fields are populated as possible. Advertisers will also look to improve the primary elements of the feed.
Primary product feed elements are:
Title
Getting the title right is most often the best place to start. Google will occasionally choose to show only the first 25, 50, or 64 characters. So, it is worth considering the best structure of your product title to ensure the most important information for your product is displayed. For example, if you are a clothing retailer, consider structuring your title like this; Brand, Gender, Product Type, color, size, and material.
Description
This works hand in hand with the title. With great optimization and SEO of the description, you are more likely to rank higher when a user searches for your product.
Category
The category will be within Google's product taxonomy. Placing your product into the most relevant category will help your customer navigate from their search to your product quickly and easily.
Image
This is one of the first things a customer will see. Thus, selecting the best image for your product can help boost your campaigns.
Price
Chances are, you already have a competitive pricing strategy in place. However, repricing and testing pricing can be a great way to get a competitive edge. If you are not blessed with time, there are also tools to help you benchmark your prices against competitors and amend prices as you see fit.
GTIN
The Global Trade Item Number (GTIN) is required when you are retailing the majority of products. Google uses this and takes information from the product supplier to show your Product Listing Ads with other sellers of this product.
The above points are all worth bearing in mind when improving shopping campaigns. However, there are further ways to optimize your product feed.
Such examples include addressing feed errors, updating your product feed regularly and using good grammar.
You can start by reading an overview of 10 feed optimization tips you can implement today. As Google further develops its Product Listing Ads platform, there will more than likely be further methods to consider.