Grow Your Pinterest Ads ROAS with DataFeedWatch
Limitless data transformation
Tailor your product feed to excel on Pinterest. Merge product variants, test lifestyle images, choose which products to advertise, and more - all in just a few clicks.
Easy as Pie
Use a premade feed template to create rules specifically tailored for Pinterest requirements. Copy your feed from a similar channel to save from doubling work.
Enhance
Pinterest Ads
Generate error-free feeds perfectly optimized for the Pinterest algorithm. Then, assess your progress with product-level analytics, make adjustments, and reach new profit goals.
Awesome Support
Get help and advice any time of the day from the best support in the industry. They'll use their expert feed knowledge to help you achieve your goals.
How to increase your sales by 400%
Pierce AB had the goal of taking control of their data feeds. Discover the tactics they used across multiple channels to accomplish this goal. Plus, learn how you can increase your product offering, achieve higher rankings and consistently see better performance through data transformation.
3 Steps to Integrate with Pinterest
Get Connected

Link your shop and get your products uploaded in a matter of minutes. Upload and merge files or integrate with your shopping cart.

Get Optimized

Time to see your feeds get transformed. Optimize the copy, images, and relevance for your Pinterest ads.

Get Results

Your eye-catching, shoppable Pins will attract the attention of online shoppers and you'll watch all your new orders from Pinterest come in.
Why Pinterest Shopping ads?
Pinterest is the land of online inspiration with over 33 million users. It started out as a place for people to create vision boards, and over time it has evolved into a platform where it's possible to shop directly from photos called Pins. In fact, research has shown that over half of Pinterest users log in with the intent of looking for items to purchase.

DataFeedWatch is an official Pinterest Partner.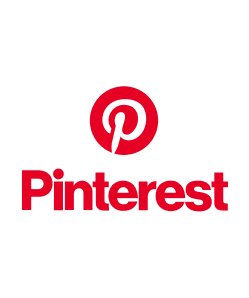 Try DataFeedWatch for FREE
Explore the 15 days free trial. No risks and full assistance provided.
Get Started Now
Frequently asked questions,
answered.
What other integrations are available for me to use?

We're compatible with over 2k channels, including the most popular like Google, Facebook Dynamic Ads, Amazon Marketplace, Bing, Criteo, Pinterest, eBay, and more. We can even create custom channels to tailor to your needs.

How can I connect my store to DataFeedWatch?

We support feed integration through major shopping cart software like Shopify, Magento, Woocommerce, BigCommerce, and many more. You can also upload your feed using .CSV/.TXT, Google Sheets, JSON, or .XML. files.

Our Shop Wizard will walk you through the process in just a couple of minutes.

How can I upload my data feed to Pinterest?

First, log into your DataFeedWatch account, head over to your shop's channel list and copy the link under 'Feed URL'. Then log into your Pinterest account, go to 'Get Started > 'Add Data Source' and paste the link you just copied. Choose 'TSV' for the file format, click 'Create Pins', and you're all set!

I want to sell on Facebook and Google Shopping. Will I need to create a whole new feed?

Since Pinterest uses the same feed requirements as Google Shopping, you'll be able to simply copy your existing, optimized feed to start selling. We also support over 2000 channels which you can easily start selling on as well.

Is there a long-term contract or can I cancel my subscription at any time?

We offer two types of subscriptions: monthly and annual. The monthly subscription can be canceled at any time within a month's notice. The annual subscription is paid in advance in one installment. At the end of the year, the customer can decide to continue, cancel the subscription or switch back to monthly payments.
2000+

shopping channels,and more...