AI-Driven Marketing & Sales Professional
Apply Now
10 000 - 15 000 PLN Net (B2B)
10 000 - 15 000 PLN Gross (Employment contract)
About Us
We Help Merchants Grow. DataFeedWatch is a fast growing tech start-up with roots in Silicon Valley and offices in Krakow, Amsterdam, and Prague. Since March 2022 we are part of Cart.com which brings us numerous new opportunities to grow our business and ourselves.

We are a market leader in Feed Marketing Solutions and enable 20,000 online shops on 6 continents to advertise and be successful on shopping channels like Google, Facebook, and Amazon.
If you join us, you will be part of a team of nearly 100 people that includes 15 different nationalities. We're a diverse bunch that enjoys a perfect work-life balance. We don't just work together, we have lunch together and hang out outside work hours. Most importantly, we like people who make their own decisions and want to grow the company and themselves.
Read More About DataFeedWatch
About the Job
We are seeking a tech-savvy Marketing & Sales Professional with a deep curiosity and experience in AI technologies. This role will sit cross-functionally between sales, marketing, and customer success. The successful candidate will help us leverage AI technologies to unlock business growth, drive team efficiency, and replace processes for increased productivity.
Your primary responsibilities will be:
Collaborate with sales, marketing, and customer success teams to identify opportunities for leveraging AI technologies.
Develop and implement AI-driven strategies to drive business growth and productivity.
Stay updated with the latest AI technologies and trends relevant to our business.
Assist in training staff on new AI technologies and tools.
Work closely with the customer success team to ensure customer satisfaction and retention.


About You
What are we looking for:
Bachelor's degree in Marketing, Business, Computer Science, or a related field.
Tech Savvy, ideally previous experience with Martech or RevOps.
Strong understanding of AI technologies and their applications in business.
Excellent communication and collaboration skills.
Ability to work cross-functionally and manage multiple projects simultaneously.
Strong problem-solving skills and ability to think strategically.
What's in it for You?
Salary: between 10 000 and 15 000 PLN per month on an Employment contract/B2B contract.
We also offer free lunch, remote work, health insurance, and other awesome perks!
What's more, you'll be working with a team of people that enjoy each other's company. You'll work, learn, and grow in an environment where freedom and initiative are appreciated.
Check Perks for You
10 000 - 15 000 PLN Net (B2B)
10 000 - 15 000 PLN Gross (Employment contract)
Any questions?
Talk to
Oksana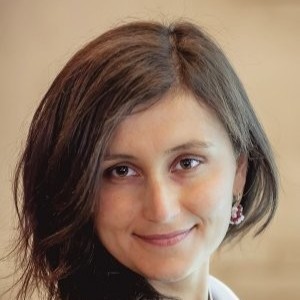 Oksana Tretiak
Senior IT Talent Acquisition Specialist

Join my network!