Help us grow
Datafeedwatch is a market leader, and we intend to accelerate our growth even more.
You can be the one to help us achieve our ambitious goals if you are a Scrum Master at heart. If it is your passion and you are eager to make a difference, our Tech Team is the place for you.
About Us
We Help Merchants Grow. DataFeedWatch is a fast growing tech start-up with roots in Silicon Valley and offices in Krakow, Amsterdam, and Prague. Since March 2022 we are part of Cart.com which brings us numerous new opportunities to grow our business and ourselves.

We are a market leader in Feed Marketing Solutions and enable 20,000 online shops on 6 continents to advertise and be successful on shopping channels like Google, Facebook, and Amazon.
If you join us, you will be part of a team of nearly 100 people that includes 15 different nationalities. We're a diverse bunch that enjoys a perfect work-life balance. We don't just work together, we have lunch together and hang out outside work hours. Most importantly, we like people who make their own decisions and want to grow the company and themselves.
Read More About DataFeedWatch
About the Job
We are looking for a Scrum Master++ to help us lead our teams towards high performance, and keep psychological safety and team satisfaction at a high level.

You must be eager to cooperate closely with our Product & Technology Management Team to create a better environment for the teams to grow.
Your main responsibilities:
We assume that Scrum Master++ knows exactly Scrum Guide and 8 Scrum Master Stances so there is no need for us to copy SM's accountabilities here ;)
What are our current needs:
Most of our teams have been using Scrum for around 2 years. The current focus for Scrum Masters is to support teams in reaching the next steps towards a high-performance environment (this covers all topics that may boost team performance - from the process, via people, culture, tools…and any others you can think of).
We make data-driven decisions and outcome-based goals, with an approach in which metrics serve us, not vice versa - we want Scrum Masters to work hand in hand with Product Owners and their teams to make this happen.
We work closely with the Product & Technology Management Team (and other teams) - as a Scrum Master++, you will be responsible for taking part in our sync meetings to assure that team obstacles are solved quickly and to bring new ideas into play.
We try to set the scope for teams as independently as possible - but dependencies happen - and we hope Scrum Masters will help teams to predict and manage them.
We have a Scrum Master's Guild - so engagement here is required ;)
We take actions that bring value - sometimes Scrum Masters need to apply Kanban, or support teams with various techniques that improve effectiveness and limit waste.


These are our top priorities! About our team:

Currently, our department consists of 6 Teams (team size 4-7), and we need a Scrum Master to support 2 Teams (maximum 3).

Despite facing various challenges ( like any other team 🙂) we work hand in hand towards the same goals. We win together and fail together… and have lots of fun on the way!
We value continuous learning and support each other in developing new skills.

So if you see yourself checking most of the above & you want to become a part of something special and help us create great products, we definitely want to hear from you!


About You
You know exactly what are a Scrum Master's accountabilities
You have experience in leading various-sized teams (Scrum, Kanban)
You are a skilled servant leader and you can effectively lead team(s) to higher levels of performance and self-organization
Taking the initiative is your second nature
You are highly self-organized and you can accurately prioritize your tasks and efforts that benefit both the teams and the organization
You have the courage to say "I don't know" and seek advice or help
You are emotionally intelligent and you can empathize with people
You understand the importance of maintaining a psychologically-safe environment and know how to promote it effectively
You know how to foster data-driven decisions and you're outcome-oriented
Tools like Jira and Miro are familiar to you
You see the world beyond Scrum, so Kanban and other frameworks that might be beneficial for teams are known to you
What's in it for You?
The salary for this position is between 14k and 17k PLN per month on a B2B contract.
We also offer free lunch, remote work, and various other awesome perks!
However, we believe that there is a much bigger reward in joining a team of people that enjoy each other's company, as well as sharing the same goals and values. And that it is much more satisfying to work, learn, and grow in an environment where freedom and initiative are appreciated.
Check Perks for You
14 000 - 17 000 PLN Net (B2B)
14 000 - 17 000 PLN Gross (Employment contract)
Any questions?
Talk to
Oksana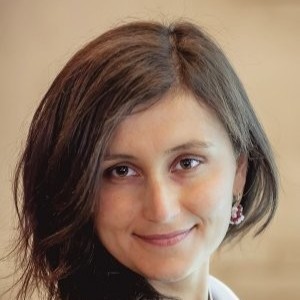 Oksana Tretiak
Senior IT Talent Acquisition Specialist

Join my network!