Senior Nordics Business Development Representative (Danish, Norwegian or/and Finnish)
Apply Now
12 000 - 15 000 PLN Net (B2B)
12 000 - 15 000 PLN Gross (Employment contract)
About Us
We Help Merchants Grow. DataFeedWatch is a fast growing tech start-up with roots in Silicon Valley and offices in Krakow, Amsterdam, and Prague. Since March 2022 we are part of Cart.com which brings us numerous new opportunities to grow our business and ourselves.

We are a market leader in Feed Marketing Solutions and enable 20,000 online shops on 6 continents to advertise and be successful on shopping channels like Google, Facebook, and Amazon.
If you join us, you will be part of a team of nearly 100 people that includes 15 different nationalities. We're a diverse bunch that enjoys a perfect work-life balance. We don't just work together, we have lunch together and hang out outside work hours. Most importantly, we like people who make their own decisions and want to grow the company and themselves.
Read More About DataFeedWatch
About the Job
The Business Development Representative of Nordics (Danish, Norwegian or/and Finnish) is responsible for acquiring new customers within Scandinavia. You will work with known digital marketing agencies and worldwide online retailers from Scandinavia.
Your primary responsibilities will be:
Lead Generation: Identifying, researching, and targeting potential new customers or clients for the company's SaaS offerings.
Sales Pipeline Management: Monitoring and maintaining a solid pipeline of potential sales leads and opportunities.
Market Research: Staying up-to-date on industry trends and competitor products, and providing insights to the sales and product development teams.
Relationship Building: Establishing and maintaining relationships with potential clients, current clients, and industry contacts to facilitate future sales opportunities.
Sales Goals: Meeting and exceeding set targets for lead generation, sales qualified leads (SQLs), or other key performance indicators (KPIs).
Collaboration: Working closely with sales, marketing, and customer success teams to ensure a smooth transition of leads through the sales process.
About You
What are we looking for:
The role is full-time but can be remote. Mr. or Mrs Right would meet the following expectations:
Strong knowledge of Online Marketing. Our prospects are seasoned online marketers, and you need to understand their business and their problems. Any experience with Google or Facebook campaigns or marketplaces like Amazon or eBay would be a plus.
Min 2 years experience in Sales or any other position related to working directly with customers to help them achieve their goals. Experience in a SaaS company would be a plus.
Scandinavian Languages and knowledge of the culture. Excellent level of spoken and written off at least one of the following languages: Danish, Norwegian or/and Finnish.
Technical acumen. Our clients are very tech-savvy; hence the role involves technical work alongside client interaction.
English. You will use English to communicate with different stakeholders easily.
Flexibility. We operate all over the world. This means you may occasionally need to help us cover different time zones.
Can-do attitude. You may not know everything, but you have to be willing to learn.
Interpersonal skills. You quickly connect and establish a relationship with the customers.
What's in it for You?
Salary: between 12 000 and 15 000 PLN per month on an Employment contract/B2B contract.
We also offer free lunch, remote work, health insurance, and other awesome perks!
What's more, you'll be working with a team of people that enjoy each other's company. You'll work, learn, and grow in an environment where freedom and initiative are appreciated.
Check Perks for You
12 000 - 15 000 PLN Net (B2B)
12 000 - 15 000 PLN Gross (Employment contract)
Any questions?
Talk to
Oksana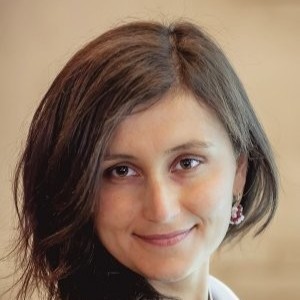 Oksana Tretiak
Senior IT Talent Acquisition Specialist

Join my network!