23 000-29 000PLN Net (B2B)
23 000-29 000 PLN Gross (Employment contract)
About Us
We Help Merchants Grow. DataFeedWatch is a fast growing tech start-up with roots in Silicon Valley and offices in Krakow, Amsterdam, and Prague. Since March 2022 we are part of Cart.com which brings us numerous new opportunities to grow our business and ourselves.

We are a market leader in Feed Marketing Solutions and enable 20,000 online shops on 6 continents to advertise and be successful on shopping channels like Google, Facebook, and Amazon.
If you join us, you will be part of a team of nearly 100 people that includes 15 different nationalities. We're a diverse bunch that enjoys a perfect work-life balance. We don't just work together, we have lunch together and hang out outside work hours. Most importantly, we like people who make their own decisions and want to grow the company and themselves.
Read More About DataFeedWatch
About the Job
DataFeedWatch is a Data Feed Optimization tool for web shops that enables merchants to advertise their products on Google Shopping or Comparison Shopping Channels.

We are an international company with headquarters in Silicon Valley in the U.S. and offices in Krakow and Amsterdam. With double-digit growth, we would like to expand the IT team in our Krakow office.

As part of our development team, you will contribute to creating better experiences for our customers.

We are looking for developers with a can-do attitude, that are willing to constantly improve their stack of skills.

We work in teams based on the SCRUM methodology and in an Agile environment, with 2-week sprints to keep stress down to a minimum.
Your main resposibilities:
Develop and implement the code in collaboration with the other developers. Work actively within Product teams and get things done.



About You
You are ambitious. You want to grow and like a challenge, both in life and in your job. You are friendly, open-minded, and a team player. You enjoy working with people who are as eager as you are to take the initiative and impact the company's success.

And most of all, you understand our core values & culture, and you think they will fit like a glove ;-)
What we are looking for:
4+ years of experience in web development with Ruby, Ruby on Rails

Database Knowledge– MongoDB, knowledgeable in MySQL and SQL query language (ability to write and optimize SQL queries)
Experience with developing & implementing REST API Services
Systems Administration –Basic Linux server admin skills
Knowledge of git
English

Nice to have:
Experience with Agile software development methodology
Experience with refactoring and working with legacy systems
Experience with debugging, troubleshooting
Experience with Kafka, Graphql, docker
What's in it for You?
Salary: between 23 000-29 000 PLN per month on an Employment contract/B2B contract.
We also offer free lunch, remote work, health insurance, and other awesome perks!
What's more, you'll be working with a team of people that enjoy each other's company. You'll work, learn, and grow in an environment where freedom and initiative are appreciated.
Check Perks for You
23 000-29 000 PLN Net (B2B)
23 000-29 000 PLN Gross (Employment contract)
Any questions?
Talk to
Oksana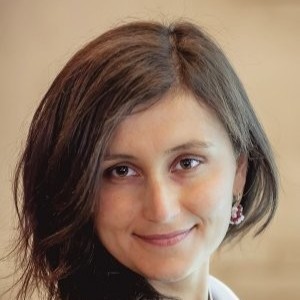 Oksana Tretiak
Senior IT Talent Acquisition Specialist

Join my network!