DataFeedWatch is a Feed Marketing Solution combining Data Transformation, Help & Advice that empowers Merchants and Agencies to succeed on eCommerce channels.

Share your unique referral link with any eCommerce merchants or digital advertisers.
For you
For every new client that signs up using your referral link you'll get a 10% commission on their plan.
For new customers
Once they sign up your referees will receive the benefit you chose along with the best plan price for their size, and the most powerful data transformation tool.
Additional benefits
The higher your referral count, the greater the benefits! This could include being listed on our Partners Page, webinar and content collaborations, priority for beta testing, and more.
How does it work?
Fill out the form on this page. Choose which benefit your referees will get, either an extended free trial (45-days for free) or a 20% discount on their first 3 months.
We'll send you an email with the next steps and prepare your referral link.
Start passing out your referral link and wait for the signups.
You'll earn a 10% commission as soon as your referee makes their first payment.
Need some inspiration on who to invite?
Here are a couple of ideas for who will benefit from feed transformation.
eCommerce
Businesses
Whether it's our unique approach to Feed-Driven Text ads or quality shopping channel integrations, merchants and enterprises alike will benefit.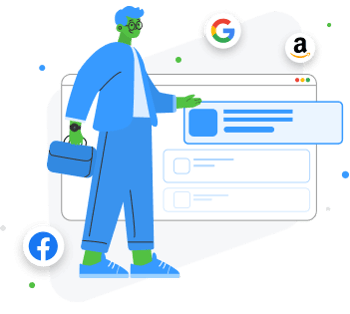 Digital Marketing
Agencies
The perfect solution for all Agencies. The more products, the better! Our system is built to handle any size catalog.