Pricing
DataFeedWatch
$59 - $239 for standard plans

10,000 SKUs with unlimited modifications at $94

shops per plan: 1 - unlimited

marketplaces start with $79 plans
---
GoDataFeed
$39 - $399 for standard plans

10,000 SKUs with unlimited modifications at $399

each shop counts as a separate integration and pays a subscription

marketplaces start with $199 plans
Ease of Use
DataFeedWatch
easy and intuitive rule mapping

pre-loaded channel templates

create a data feed in 3 steps
---
GoDataFeed
complicated rule mapping system

user-friendly inteface layout

create a data feed in several steps
Support
DataFeedWatch
available round the clock

live chat, email and phone

10 languages
(EN, ES, DE, FR, NL, DK, SE, IT, PT, PL)
---
GoDataFeed
available 9 - 5 EST, Mon-Fri

live-chat, email and phone

1 language (EN)
Integrations
DataFeedWatch
direct cart integrations: 11

channels integrations: 2,000+

alternative: FTP/SFTP and HTTP/HTTPS
---
GoDataFeed
direct cart integrations: 17

channel integrations: 200+

alternative: FTP and HTTP
Additional Functionalities
DataFeedWatch
feed-based text ads

competitive price monitoring

product-level analytics

Amazon order sync for
Shopify & Magento
---
GoDataFeed
order sync for several shopping carts
Free Trial
DataFeedWatch
15-day free trial

full functionality and support
---
GoDataFeed
14-day free trial

full functionality and support
---
Plans & Costs

Both DataFeedWatch and GoDataFeed offer a cost-efficient solution for retailers of all sizes. While price points for both may seem almost the same at first glance, the difference is in the details.

GoDataFeed generally offers lower products and channels allotment in their base price, which is why the price can go up rapidly if your catalog holds several thousand SKUs.
For example, for 10,000 products sent to 4 channels you pay only $94 at DataFeedWatch, and at least $168 at GoDataFeed.

Global Approach
Merchants who want to expand their sales to shopping channels outside the US, are better served with DataFeedWatch. We're based in the US and operate over 2,000 channels in 60 countries. GoDataFeed is primarily focused on the US.

At DataFeedWatch support is always around to provide solutions to our customers. We also speak 10 languages!

GoDataFeed offers limited support - only during office hours (EST) Monday - Friday and in 1 language.
Functionality & Ease of Use
Both solutions offer a complete set of powerful functionalities.
Ease-of-use and the intuitiveness of the solution make the difference. In DataFeedWatch, you have a clear overview of all your mappings and all optimization tools are one click away.

We also offer several additional functionalities such as price monitoring & analytics to provide you with actionable insights, or feed-driven text ads that will allow you to automate your Google Search Ads in an easy and efficient way.
Why merchants & agencies choose DataFeedWatch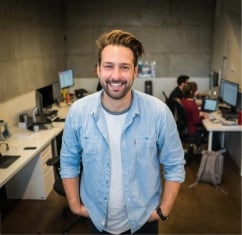 "Consistent, Quality Service!"
"It has been about 3 - 4 years since I began using their service. They have been consistent in offering a robust solution and I couldn't be happier! DataFeedWatch is constantly adding improvements and making sure their customers are taken care of. In fact, their customer service is SUPERB."