Integrate with PrestaShop and be wherever your clients are
When PrestaShop and DataFeedWatch unite
Integrate with ease
You're just a few clicks away from connecting your PrestaShop store. After that, seamlessly bridge PrestaShop and DataFeedWatch
Advertise the right products
Daily feed refreshes guarantee that your out of stock items aren't shown.
Save more time
Copy your product feed and rules to other channels to avoid repeating work.
Create beautiful online stores
Take advantage of PrestaShop's open source platform where you can use their unique modules and store themes.
Connect DataFeedWatch to your store in two ways
Our customers love using these channels with DataFeedWatch
Google

Amazon

Facebook

Instagram

Ebay

Pintrest

Criteo

Kelkoo

Awin

Fruugo

Bing

ShareSale
And many many more...
Why our customers love it
Take advantage of these DataFeedWatch features
Feed creation and optimization

Create your feeds with ease and copy mapping cross channels.

Feed quality review

Have a clear view of your feed health and pinpoint any errors to avoid ad disapprovals or low performance.

Feed-Based Google Text Ads

Watch your ROI increase by using automated text ads.

2000+ channels reach

Sell your products on a wide variety of channels including advertising platforms, search engines and more.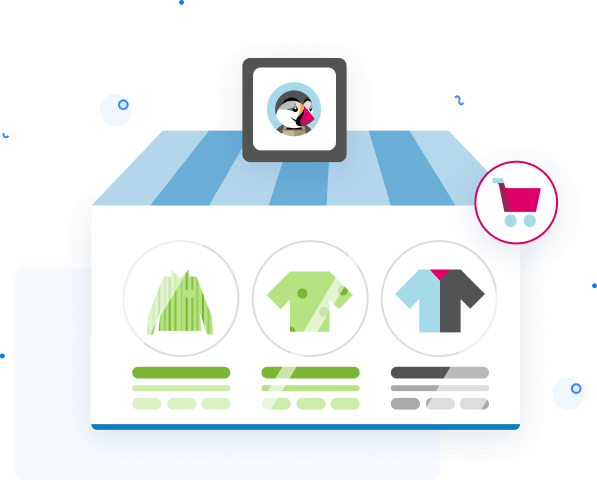 Whether your business is large or small, PrestaShop is here to deliver an open source online shopping cart to you.

At the heart of their platform is the belief that everyone should be able to start selling online for free. That means you! With a simple DataFeedWatch integration, you can link your PrestaShop store in no time.