What Is Affiliate Marketing?
Affiliate marketing works by teaming up with 3rd party affiliates and giving them a commission for every sale that they've made for your company. This is one of the cheapest ad tools that businesses can use. Plus, they have other benefits like driving more high-converting traffic to websites.
Affiliate programs are typically referred to as affiliate models, but there are two types that are most common:
PPL (Pay Per Lead)
PPS (Pay Per Sale)


Before the affiliate agrees to do promotion for a business, both parties come to an agreement about the percentage they will earn for every sale. The money that your affiliate earns in commission is the main reason that affiliate marketing as a system works so well. It's a great incentive for both sides to keep it going.
People who are interested in participating in affiliate programs are generally recruited or apply themselves. A majority of these programs are free for them to join. The ads link back to the website of the company and are called links themselves.
The affiliate can add it to their own website and then when users visit their website and click on the link, it redirects them to the company's website. The company can set up various ways for the affiliate to get rewarded, but the most common is when there is a sale.
Back to Top or
---
STEP 1: Know why you need an affiliate program
Did you know that more than 80% of brands have an affiliate program? And that's not all. The number keeps on increasing each year. It seems that brands spend 10% more each year on their affiliate marketing campaigns.
This may be because more than 15% of sales are made with affiliate marketing. You can see it in how big brands like Amazon, Walmart, and Target implement their affiliate programs. It just works. So if you are looking for ways to grow your business, having an affiliate program may be the best action to take. It worked for brands like Drum Set Lab and Hunting Bow Lab, and it can do for you.
Back to Top or
---
STEP 2: Decide the specifics of your affiliate program
Every affiliate program needs two things: it requires a platform to run the program and needs a set commission.
The platform will depend on your website platform. If you are running an eCommerce business on Shopify or WooCommerce, you may need to look for software compatible with that. The key is to do your research and look for more than affiliate software. You may also take a look at referral or contest software to find the ones that can work for your business.
Second, you need to define the commission percentage before you launch your program. The commission will depend on your profit.
You need to ensure that what you are giving away will not hurt your business so much that you'll go bankrupt. You need an affiliate program to promote your business, but you cannot give all of your money away.
Back to Top or
---
STEP 3: Know how you'll promote your affiliate program
You don't need to buy the best dropshipping course to know how to promote your affiliate program. You need to look at your current customers and how they interact with your brand. If you are unsure how they will react, it helps reach out and talk to them. This will give you some ways on how you can contact them when you launch your affiliate program.
Letting customers know that you appreciate their decision to give you their business goes a long way. Over time, customers might not remember what you said, but they'll know how you made them feel with this simple gesture.
Offer refunds happily and thank customers for at least trying your product, and ask genuinely for what they found to be at fault and how you could rectify that problem for them. This is an excellent opportunity to improve your products and services.
Providing customers with product care tips signifies that you're extending a long-term relationship with them. Promoting your products does not end just by selling the product.
Customer Satisfaction Survey
This allows you to get more insights from your customers on how you can improve the overall purchasing experience. From getting the right information, your responsiveness, ease-of-use, etc. Your survey shouldn't just be focused on your products or services.
NOTE: If you can, create a detailed marketing plan on how you'll promote your program. This way, you already know what to do when you launch it. You no longer need to continually search for new ways to promote your program, for you already have a detailed plan.
Back to Top or
---
STEP 4: Create your program with software
You can only create an affiliate program with the right software. Think about it. If you use an abandoned cart software for this purpose, it will not work. So it would help if you had software that is made for creating affiliate programs.
Things to consider:
Easy-to-use when recruiting and empowering affiliates and influencers to promote your brand.

Offers social media integrations for quick promotion on various platforms.

Quick integration to your website/shopping cart.

Excellent customer service support.

Value-added features to get more people joining your referral program.



The most crucial factor that you should consider is your website platform. You need to ensure that you can easily integrate the software into your website. There are several affiliate or referral software that you can use. Be sure to read the reviews for most of them are not free.
Once you do decide on software, you can create your program with a few clicks. With software, you'll have a dedicated administrative dashboard for your tracking and an affiliate dashboard for your affiliates. The tracking system is quite valuable, for it will help you see your affiliate performance on one convenient page.
Back to Top or
---
STEP 5: Let your customers know that your affiliate program exists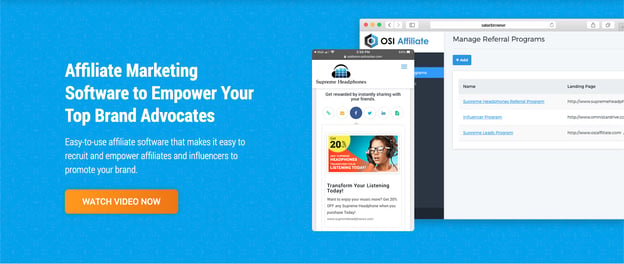 Once you launch your program, you have to let your existing customers know about it. You can do this by doing three things.
First, you can post an announcement on your homepage. Some brands like to put their affiliate programs into their announcement bars to be seen by their customers.


Another way to reach out is through email. You can send them an email that you have just launched an affiliate program, and they can sign up if they are interested.



Third, you can let them know about their progress or let them sign up through messenger. This is a far less popular method, but it works incredibly well. You may be surprised that it works even better than email.
Back to Top or
---
STEP 6: Enlist the help of influencers to promote your program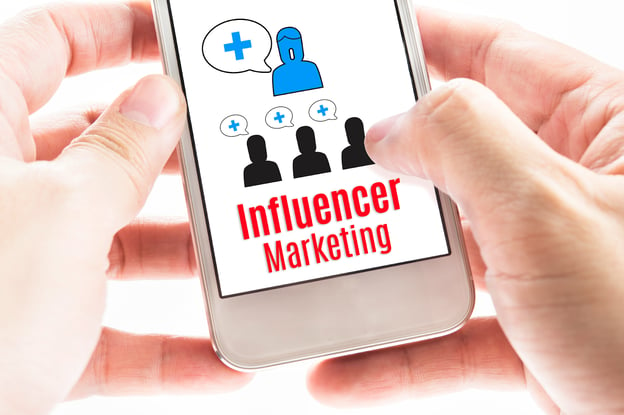 An example of an affiliate program that managed to succeed is the Squarespace referral program. It was able to do that with the help of influencer marketing. When they launched their campaign, they asked for the use of several Youtube influencers.
These influencers created at least two sponsored videos for Squarespace, which helped spread the word about their brand. This is an excellent way to jumpstart your affiliate program traffic if you have the advertising budget that you can spend.
Back to Top or
---
STEP 7: Evaluate your results
You can only say that your affiliate program is a success if you have the results to back it up. It is essential to track and analyze your results. If you do this, you will be far better at detecting the variables contributing to your success. Plus, it can help you find your top-performing affiliates.


This is an indication of the demand for the program.
Promoting the program is the best way to keep gaining more affiliates. Businesses should continually reach out to the affiliates they already have and encourage them to recruit people in their circle to join the program as well.


Percentage of Coupon and Content Affiliates
While affiliates who are using a coupon method generally have a higher EPC (Earnings Per Click), they also tend to make less sales. Because of this, it's best to have 40% of affiliates that promote your brand via content rather than specific special deals.


Percentage of New Customers
Having a network of affiliates means tapping their network into your business. Returning customers is a good indicator. However, new customers acquired is an indication of a healthy referral program.


A lot of brands carry multiple items at various price points. And because of this, different affiliates might be able to sell different products. For example, one might be able to sell a large amount of products in a lower price tier while another might be able to sell fewer products, but at a higher price point. This can cause the average order value of the affiliate program to vary.
Managers of the affiliate program can factor in this KPI (Key Performance Indicator) to make changes to how their system works in order to encourage their affiliates to start selling items that are not as popular.


Percentage of Affiliate Sales Versus Overall Sales
Looking at the metric 'percentage of affiliate sales vs. overall sales' is the best way to tell if a program is successful in making a profit. Looking at this data will highlight where the majority of
a site's earnings come from, whether that's from direct sales or an affiliate program that's running.


Year-over-year growth will show you the monthly fluctuations in sales. This will allow you to see if you are working with a program that has a consistent demand over the years. And not only that, but you also get to see its raw earning potential.
Back to Top or
---
Conclusions
As you can see, the process of affiliate marketing is pretty straightforward. You need reliable software so that you can quickly build an affiliate program in just a few clicks. You should have made the necessary preparations to help propel your plan to success - you should have your commission and target market. Once you have all of the requirements, you are now ready to launch.