Product variants can be a double-edged sword with Shopping Ads.
They can give your ads a lot of relevance, but at the same time also cause you to lose control of your campaigns and waste your budget.
So should they be included, or not? This is the question that we at Bitmetrica found ourselves asking during a particular situation with one of our customers.
Our client Maneva manufactures and sells women's shoes that are made in Italy.
They were starting from scratch with both their website and with advertising online. The challenge was to deliver rapid and profitable growth that could lay the foundations that make room for them in an expensive and complex vertical.
The problem: Optimization and scaling
Our customer had two fundamental objectives:
Growing fast: they were behind on their expected sales and Black Friday was coming.
Optimizing their budget: they wanted to make the most of their budget by spending more on a smaller number of variants.
In fact, they had a huge number of size variants (compared to parent products):
150 Parents Products
1200+ Size variants
A very simple calculation helped us understand how the choice of whether or not to include variants could influence the results of their campaigns.
With size variants:
Average Vertical CPC: 0.10

€

-

0.20

€

Daily Shopping Budget:

€ 100

Estimated Daily Clicks:

500-1000 clicks

Number of SKUs with variants:

1200

Estimated clicks by product:

0.41 - 0.83



Without size variants
Average Vertical CPC: 0.10

€

-

0.20

€

Daily Budget for Shopping:

€ 100

Estimated Daily Clicks:

500-1000 clicks

Number of SKUs without variants:

150

Estimated clicks by product:

3.33 - 6.66
We ran Google Shopping and Search campaigns for a while to see how many people were looking for this Italian made women's shoes while also including the size in the search. We exported the search terms and isolated them and found that search terms that included sizes (e.x. 42) did not cover even 1% of the total searches.
We also took into account the Average Conversion Rate of the unbranded footwear vertical which is between 0.80% and 1.50%.
At that point, we couldn't afford to work on a feed that included variants considering all these factors together, plus needing to grow quickly.
Our starting point
Our original strategy was to export a feed that did not include size variants. This type of variant has the exact same price and photo as the parent product, as opposed to color variants that have different photos and child-size variants that can change by price.
This was not easy to do with Shopify as the platform uses variants more than most other content management systems by dedicating a different URL to each one. It makes working with parent products even more difficult after customizing templates.
In addition, there was the problem of Dynamic Remarketing. We had to make sure that the Google Ads Remarketing Tag would take the forced IDs that we'd create to keep the feed without variants instead of the native IDs from Shopify which always include: "shopify" + " _" + "IT" + " _" + "item group id" + "variant ID".
---
The solution
Considering all this, we decided to try DataFeedWatch after performing in-depth research of data feed management and optimization software. It was the solution that best allowed for granular, stable, and sustainable customization.
First, we used DataFeedWatch to create a Facebook feed. We then automatically had the option to exclude size variants and export this data feed via a .xml file.
Here is an article that speaks precisely of this: "Should you include variants and parent products in your data feed?"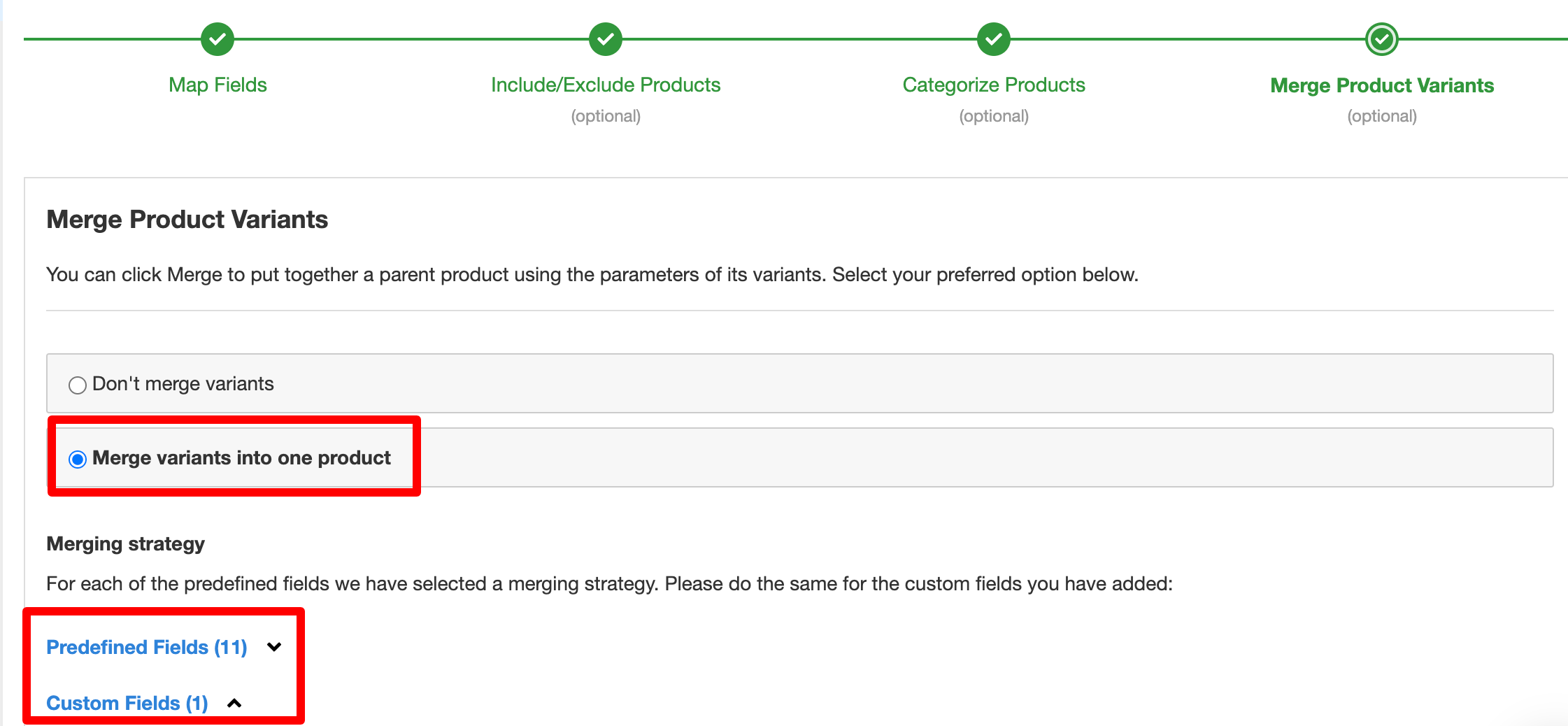 We then decided to rename the products IDs (along with other crucial attributes) using Parent IDs instead of Variant IDs. This is because we wanted to avoid an infamous conflict with the "availability" attribute that would risk labeling the entire product 'out of stock' when only the smallest size had sold out, for example.

The result was a feed without size variants, with all the attributes in place and ready to use:

Creating Shopping ads with variants
At the same time, we created a Google Shopping feed with all the variants included that would be used for Google Shopping's Free Listings. There, on the other hand, including variants is essential since Google gives the possibility of viewing all variants in the Shopping tab.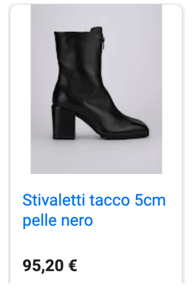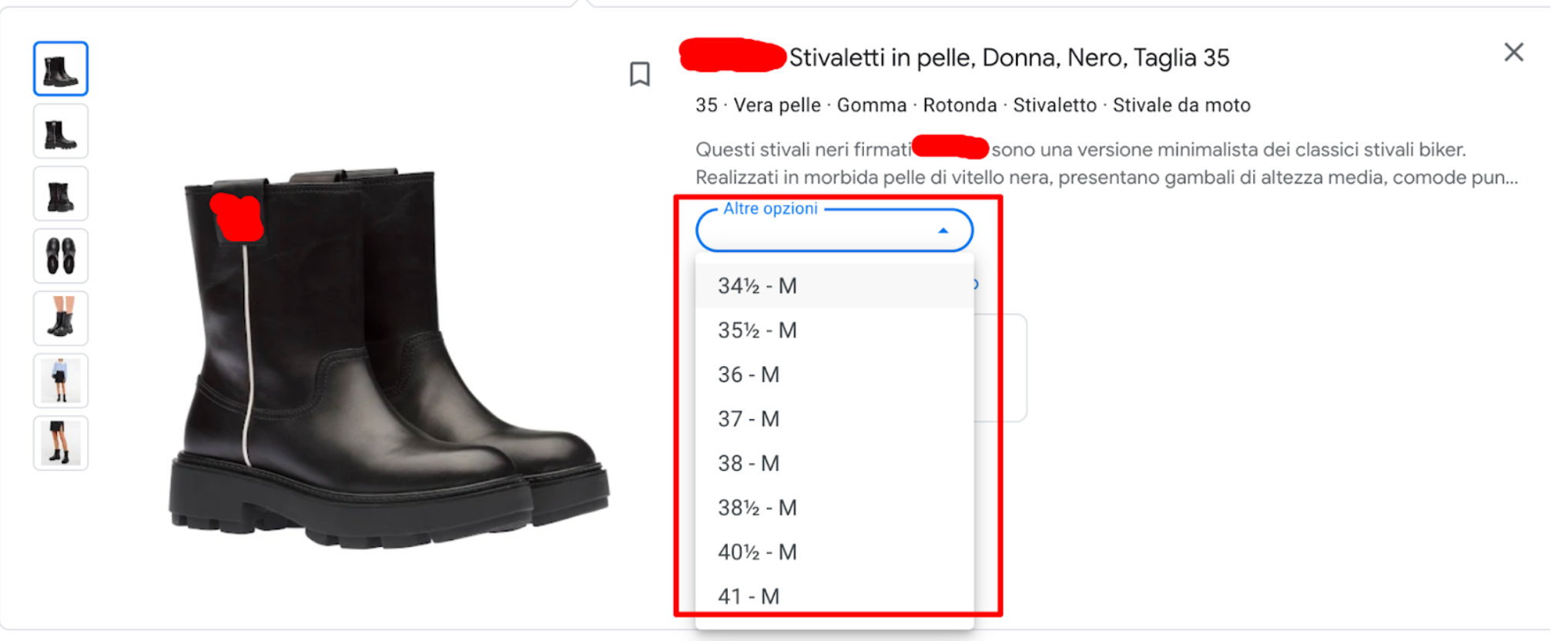 ---
The results
We then moved on from this situation (where this product had 15 variants):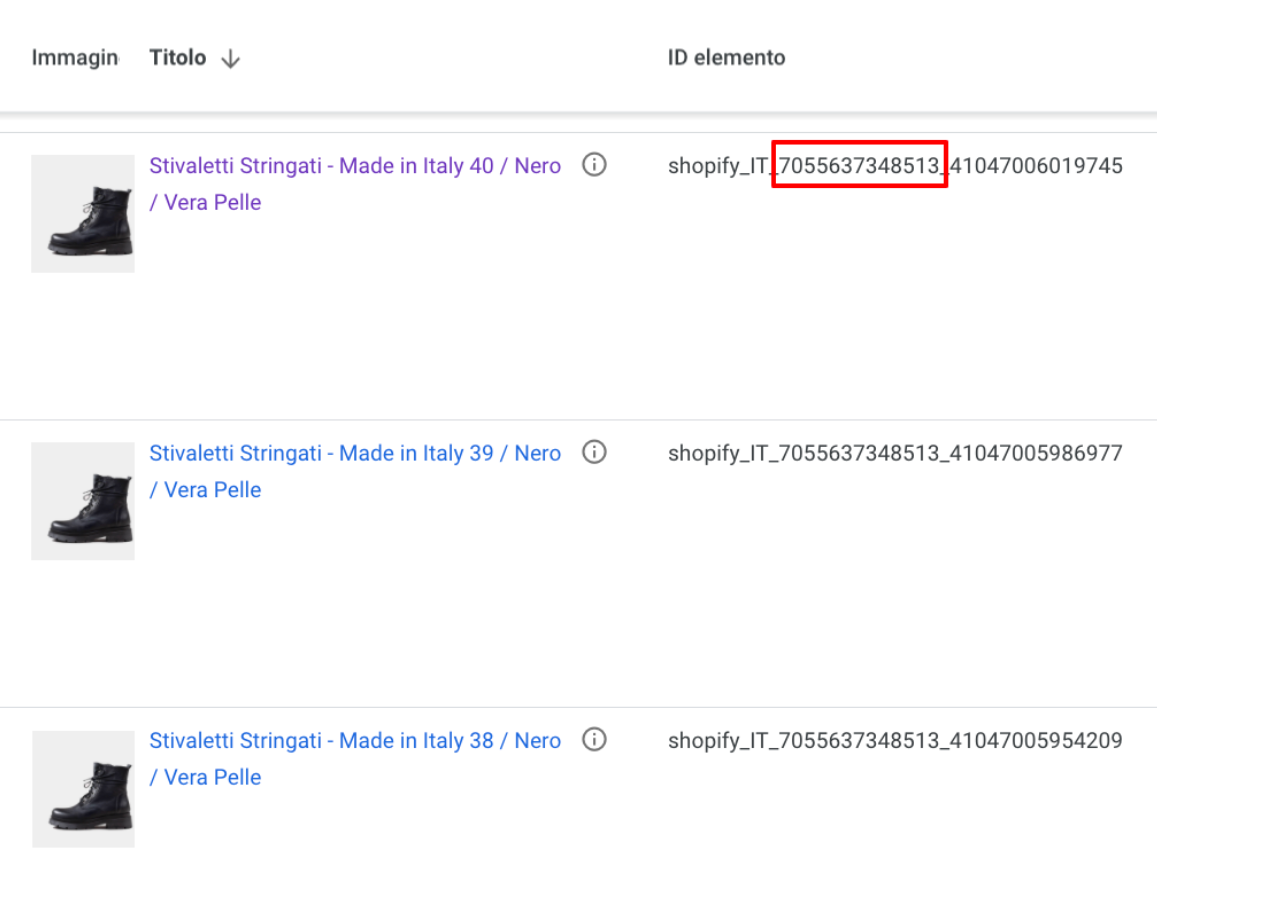 To this: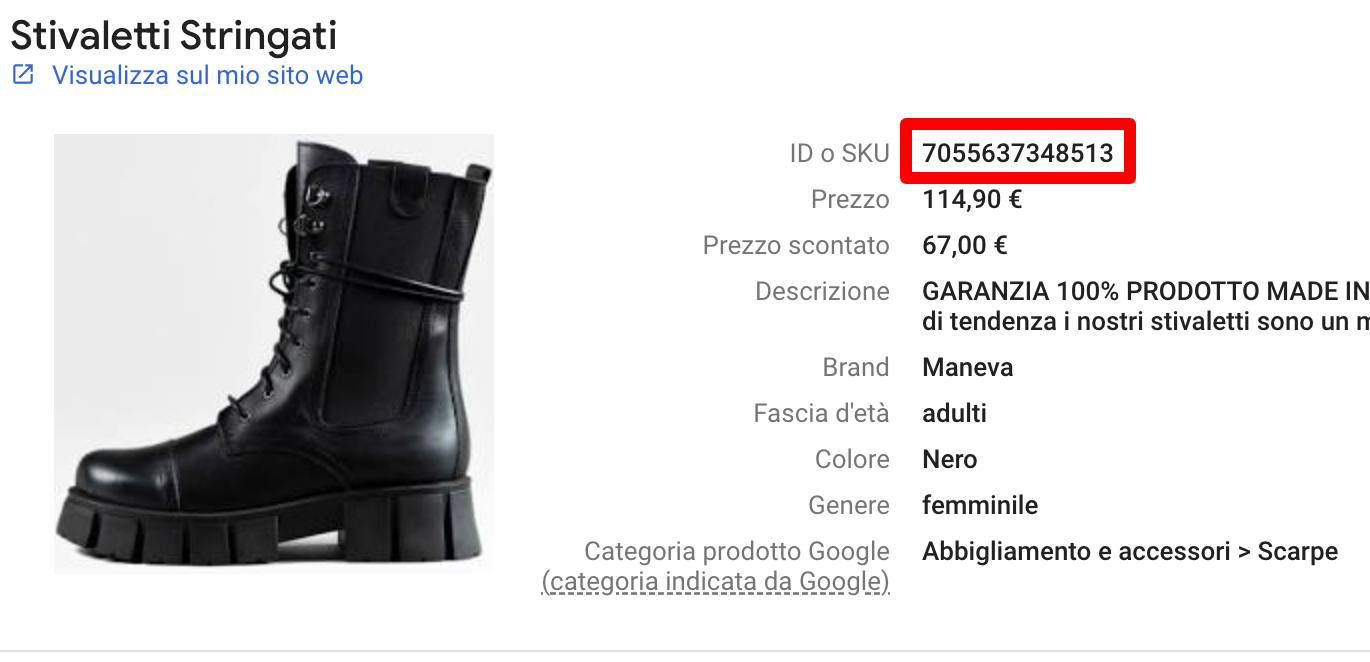 The weight of performance acquires even more meaning and value if we consider these additional factors:
With this customer we started completely from scratch. They had never run ads before, their brand was new on the market, and they didn't have any online history or brand awareness.
The website was created and launched a few weeks earlier, also without any historical data.
They were moving into a very competitive vertical with big competitors that have a lot of budget and history.
The prices of their products, due to internal cost problems, were not very competitive. Their products were listed with a final price of 20% more than the market average.
The results arrived immediately and in a constant and scalable way.


By taking advantage of optimizing feed attributes with DataFeedWatch (like titles, descriptions, promotions, and discounts), we were able to position our clients at the top with stability and sustainability. They were able to compete for the same keywords that top sellers were ranking for.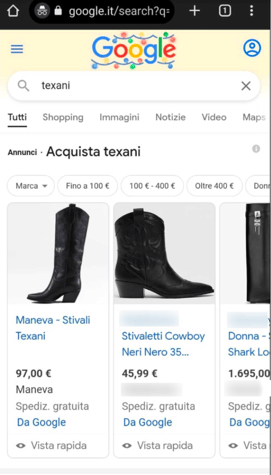 Creating an omnichannel strategy
We used the same feed generated with DataFeedWatch to list Facebook ads. This helped us a lot in creating an omnichannel strategy that shared the same data source for various tracking and retargeting reasons.
Since then, organic and direct traffic has grown exponentially. Plus, considering all the traffic sources, the customer went from 0€ to € 300,000 in just 5 months.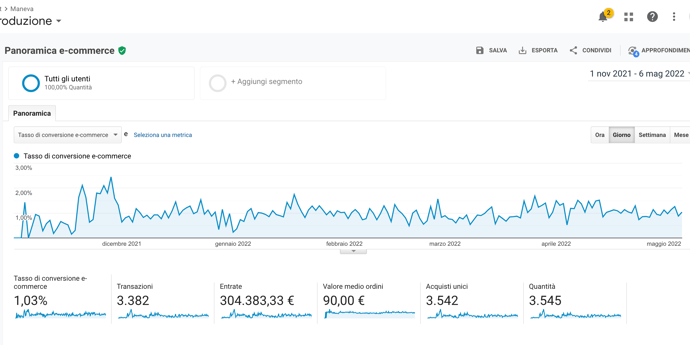 Our customer continues to use Bitmetrica for their digital marketing activities and Google Shopping continues to cover a large chunk of revenue and traffic.
Their brand is growing quickly and their products are still positioned excellently for the most important search terms in a constant and stable way.
---
About Bitmetrica
Bitmetrica is an agency that helps its clients create a strong, stable, and sustainable online presence for their business through major digital marketing channels.
We approach each client differently by adapting procedures, strategies, and optimization tactics that take their needs into account. We always aim to make their investments sustainable.