Apply a rule to a few random products

Applying the rule to just a few products is easy: you enter the condition IF ID = … or 'Matches Regexp 32 | 33 | 34 | But if you want the rule to apply to hundreds or thousands of products, that is too cumbersome.
---
Apply a rule to many different products: Upload a List
That is why you can now apply any rule to a number of products that are in a list that you can upload. You simply use 'is in list' as the condition. You then upload a list with (for example) all IDs of the products that you want the rule to apply to.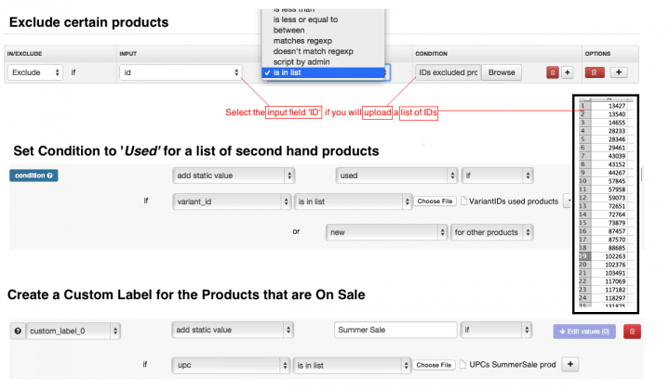 This will give you total flexibility to create any rule for any random group of products!