You might not know it, but you're missing out on A LOT of sales! That is, if you're not using Bing Shopping Campaigns.
According to the Bing Shopping Webinar conducted by the Bing Product Ads Team, their ad-network delivers a significant amount of traffic from online shopping: 167 million monthly unique searchers from a total of 5.5 billion monthly searches on Bing Network. #mindblown!
It may seem relatively low compared to Google's numbers: 1.16 billion monthly unique searchers and a total of over 100 billion monthly Google searches. Still, the potential is there as more than 56 million monthly searchers are not reached on Google.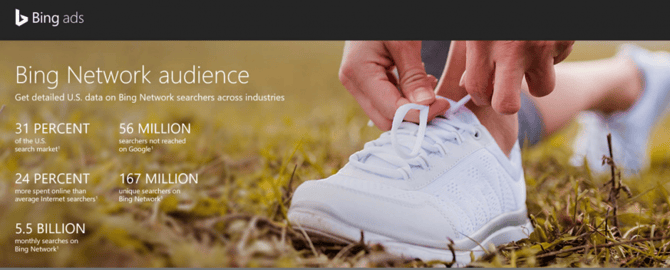 The figures are a tell tale sign of how green the pastures are for those who are using the Bing Shopping Campaigns. If you haven't jumped on the bandwagon yet, then it is high time that you do.
Why advertise using Bing Shopping?
While there are a plethora of things that business owners love about using the platform, I will share with you some of its most amazing features that you are sure to appreciate.
Better control over your campaigns.
The platform allows you to prioritize specific campaigns over others. This means that the system can prioritize displaying specific ads that you set over other ads regardless of the bid.
To set up the feature, simply use the Campaign Priority settings.
More flexibility when organizing your products.
Bing Shopping's product groups allow the users more versatility when it comes to arranging their products. The users can create product groups based on brand, product type, category or custom labels (among other things).
Here's how it works. Once you are done creating your shopping campaign, Bing will automatically create a default ad group for you. This ad group includes a product group containing all the products/items that you added to your catalog feed.
From the default ad group, you can then create product groups to organize better or filter your groups.
You don't need to use extensions.
With how shopping campaigns work, you no longer need to link your campaigns to your catalog Product Extensions (just like you would when using Product ad campaigns in the past). It gets automatically linked as one of the steps when you set up your campaign.
The fact that shopping campaign gives better targeting control, are easy to manage and have enhanced insights, makes it an ideal platform to market our products.
---
The difference between Search Campaigns and Shopping Campaigns.
If you are new to paid advertising, allow me to give you a bird's-eye view of how both the Search and Shopping Campaigns differ. That way, you'll have a better idea of which campaign to use to market your products.
Searches. Shopping Campaign searches are matched to the product feeds, while Search Campaigns are matched to keywords.
Pricing/Bid. The advertisers bid on products for the Shopping Campaigns, while the advertisers bid on the keywords for the Search Campaigns.
Ad copy.The ads are created from the product feed data for the Shopping Campaigns. For the Search Campaigns, however, the advertisers write the ads.
Now that you have a better picture of why you should use Bing Shopping Campaigns and how your shopping campaigns vary from search campaigns, let's talk about the data feeds.
---
Get Started
If you are new to Bing Shopping Campaigns you can start by importing your current Google Shopping campaigns to Bing or creating the campaign from scratch.
Importing from Google Shopping
It's the option we recommend since you've already spent a lot of time creating and optimizing it. The process is straight-forward and quick and in a matter of minutes, you'll be ready to tap into the full potential of Bing Shopping.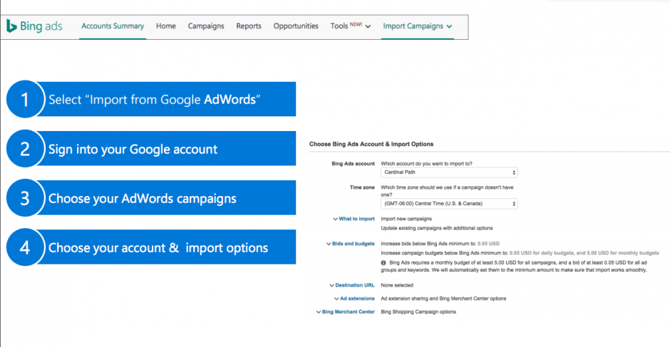 Creating the feed file
If you don't have any Google Shopping campaigns to import you need to start from scratch and create a new feed and a new campaign. Before you upload your feed file, you need to make sure that it contains all the field names required by Bing.
Related: Most Common Bing Feed Errors and How to Solve Them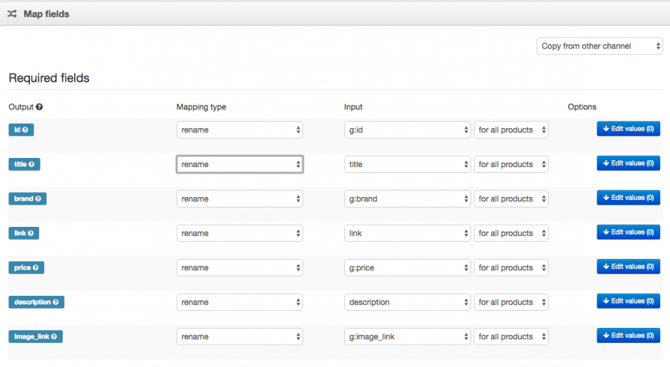 These are the required fields: ID, Title, Link, Price, Description, Image_link, Shipping.
You can also add other fields names if you like. You just need to make sure that at the base level, you included all the required fields above.
These are some of the optional feeds that you can add.
Item Identification (i.e., brand, MPN (Manufacturer Part Number), GTIN (Global Trade Item Number))
Apparel Products (i.e., age_group, gender, size, etc.)
Product Variants (i.e., material, pattern, item_group_ID)
Other (i.e., expiration_date, promotion_ID, availability, etc.)
Bing Attributes (i.e., seller_name, bingads_grouping, bingads_label, etc.)
Sales and Promotions (i.e., sale_price, sale_price_effective_date,)
To ensure a smooth start, you should also avoid these common Bing errors.
---
Tips and tricks to improve your campaign performance
There is more to using Bing Shopping Campaigns than simple creating a store, and loading up your feed file. You can optimize the way you are setting up your campaigns so you'll get better results out of it.
These are some of the optimization tips that most seasoned marketers are using.
Use a descriptive product title
Your title has a limit of 1 - 255 characters. Add as much pertinent information about your product within the character limit. You can add things like your product's brand name, color, gender, size, etc.
We have written an ebook where we covered in detail how to improve the structure of your titles. You can get our free ebook here.
Monitor your results
Monitoring your campaigns' performance will keep you from spending more money on ads that are not getting you any results.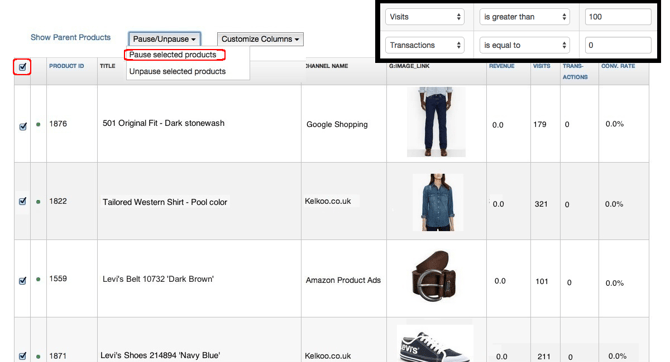 Can you imagine what would happen if you did not track your campaign's performance? The chances are that you only end up burning money by consistently spending money on ads that aren't really getting you anything at all.
If you are new to reviewing the performance of every single product in your campaigns and unsure of how to go about doing that, then you can read the guide that we have written:."DFW-Analytics: Review the Performance of Every Single Product."
Refresh your feed regularly
One of the best practices when using Bing Shopping campaigns is for their users to update their feed regularly. If the feed isn't updated once within 30 days time, it will expire.
We recommend that you update your feed daily, if not multiple times a day. This article explains the importance of doing so.
It is especially important to update your feed when there are changes in your inventory (e.g., The stock's price changed, your stock's availability, etc.)
Use high-resolution images for your products
Use an image size that's at least 220x220. Also, instead of using a colored background, just go for plain white. It helps make your product "pop."
If you'd like to learn more about how to choose the best image for your ads, you can read our article about, "The Default Image Selector: Select the Best Images for your Shopping Feeds."
---
What's next?
Have you been using Bing Shopping Campaigns for your business? If you answered with a "yes," please share some of the bests practices that you've been using to get better results out of your ads.
That way, we can help our community of business owners and marketers who might be struggling with their campaigns.