All parties that have contributed to the ultimate success:
LAZZAWEB is a nationwide digital marketing agency specializing in Google marketing. The agency's work focuses exclusively on helping growth-ready companies succeed on Google. This is done through focused and in-depth work with Google Ads and SEO.
ProfitMetrics makes the daily work of marketing specialists and webshop owners easier through real-time overview of profits, as well as laserfocus on the profitability of webshop orders, ads, channels and campaigns. By calculating and sending profit data back to their preferred marketing platforms, customers can make data-driven and profitable decisions and exploit the full potential of automated profit bidding.
DataFeedWatch is a solution for e-sellers to manage their product catalog across 2000+ sales channels. It's a place to create, manage, optimize and customize data feeds. Using DataFeedWatch, you can also create universal feed rules that work on any channel of your choice.
Download The Ultimate Google Merchant Center Handbook
---
Problem - customer's challenge
LAZZAWEB's task was to help Lykke by Lykke get an overview of their revenue and costs.
Lykke by Lykke has never had problems generating revenue. However, due to a wide range of variable costs such as cost prices, freight, ad spend and packaging, they were struggling to get an overview of where exactly profits were coming from and where they could do some optimization.


Lykke by Lykke

had a similar problem with their Google Ads and Google Shopping campaigns. ROAS was very good and so was revenue. But the lack of transparency made it difficult to calculate how much money was actually being made on the bottom line once variable costs were deducted. This also made it difficult to choose the right strategy and adjust and optimize to achieve the best possible results.
---
Solution - looking at customer data from a different perspective
ProfitMetrics was the solution to our problems of getting more transparent data about both the company's real earnings and the revenue generated by Google Shopping campaigns.
Here's how we did it:
We were able to connect Lykke by Lykke's webshop platform using a module in Profitmetrics. Then we connected Profitmetrics with one-click installers to Google Analytics, Google Ads and Facebook. After which the profit data was sent from server-side to server-side.
Profitmetrics works as server-side to server-side tracking, which improves the tracking basis.
By using Profitmetrics, we got live profit data directly into Google Analytics and Google Ads. This gave us better insight into orders, ads, channels and campaigns that were generating profit - and more importantly - those that weren't.
With ProfitMetrics, we were able to quickly get an overview of the variable costs (such as cost prices, packaging and shipping) that Lykke by Lykke had in connection with the sale of their products. This gave Lykke by Lykke a much better insight into whether they were actually making money on the bottom line.
We quickly saw the same picture on the Google Ads account, where it was clear that it was hard not to lose money on promotional products unless a customer added multiple full-price products to the cart. This was because customers often bought products from an older collection that were discounted, which made it extra difficult to sell and make money at the same time.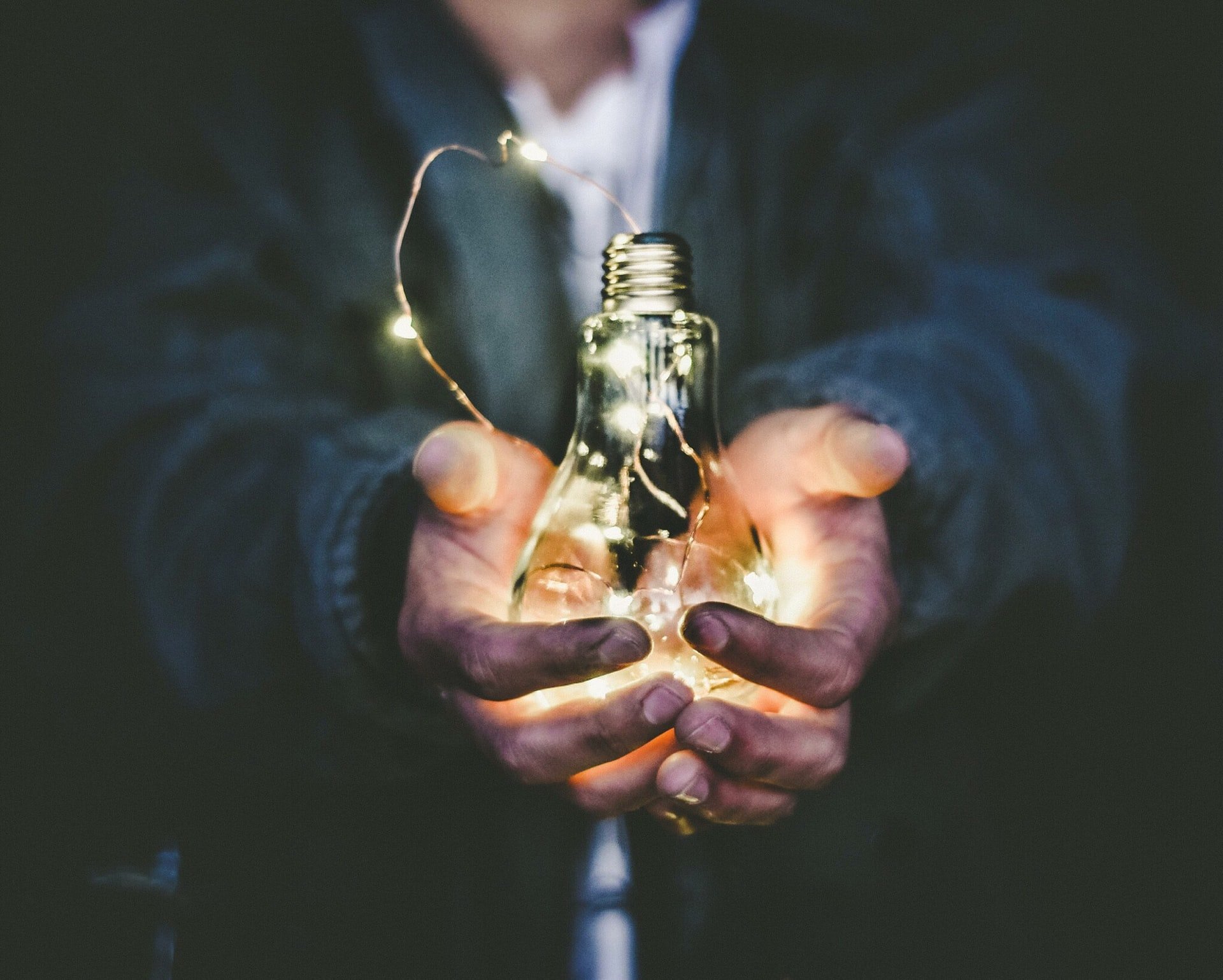 With this information, we were able to perform the following actions:
We created a new Google Shopping structure, combining all the discounted products in one campaign and all the standard products in another campaign.
To do this, we used Datafeedwatch. Here we created a rule that collected products that were discounted and all products with standard price. The discounted products were given custom_label 0, and the products with standard price were given custom_label 1.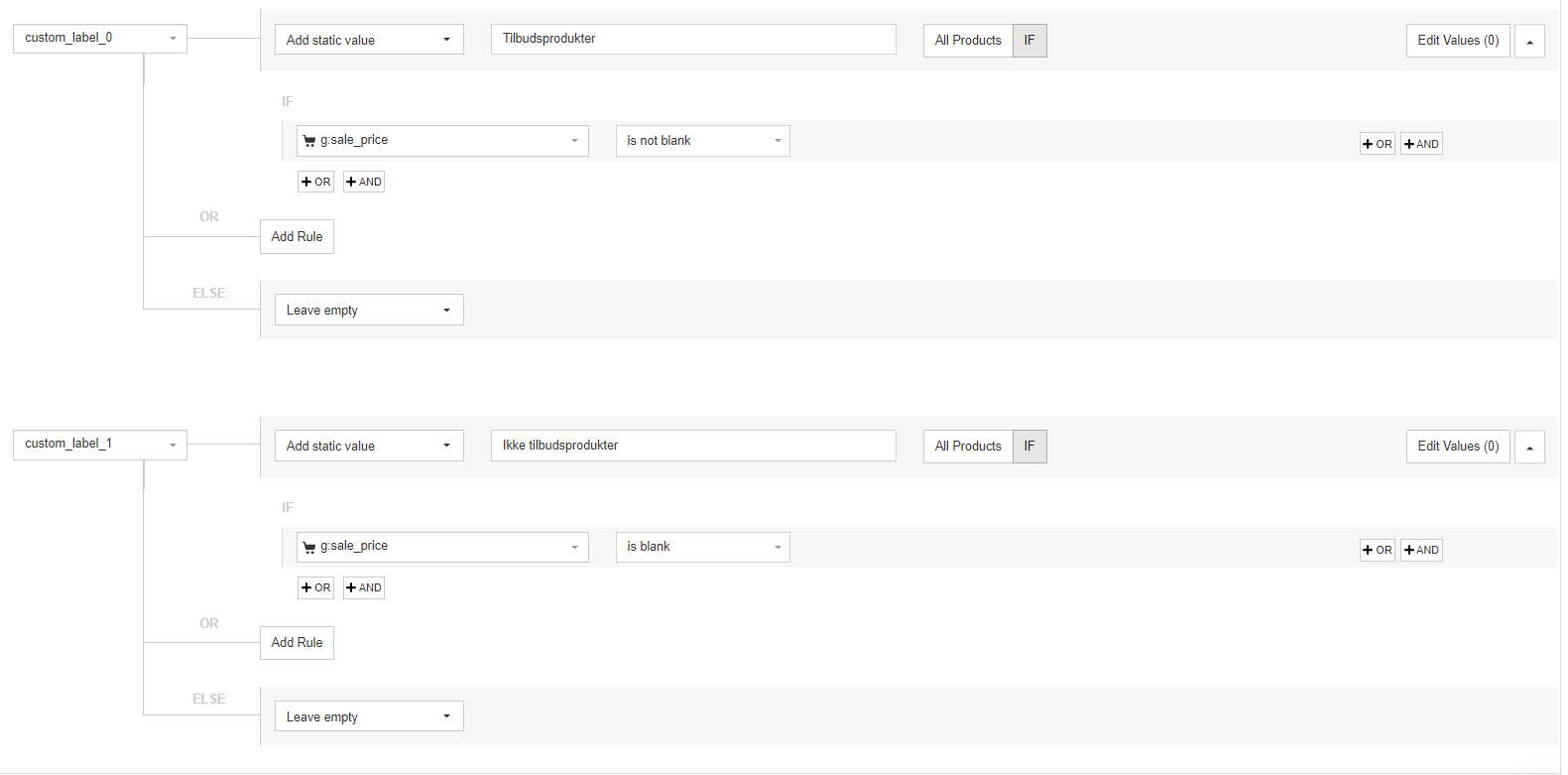 After implementing ProfitMetrics, we could quickly see in the search section of the Google Ads panel which search campaigns Lykke by Lykke was making money on and which they were losing money on. Therefore, we used a more aggressive bidding strategy on the profitable campaigns where the impression share was low and the opposite with the non-profitable campaigns.
Download The Ultimate Google Merchant Center Handbook
---
Results - up with net profit!
With the help of ProfitMetrics, we started to get enough data in the profit columns at the beginning of October 2021. This meant that we could start strategising according to these columns. We quickly saw the effect as the net profit curve exploded.

Following and in the future, we can make better marketing decisions based on real data. Lykke by Lykke was satisfied with the solution we found at LAZZAWEB. It was also easier for them to understand the real financial situation of the company.