This post will take you through the ins and outs of listing your product data on Connexity, Inc. so keep on reading.
Connexity, Inc.'s Product Feed Specification
To sell on Connexity, Inc. you must upload a data feed that meets their specification. That specification varies depending on the type of products you sell. Full details are available on the Connexity business services website, although DataFeedWatch handles all the heavy lifting when creating a Connexity feed.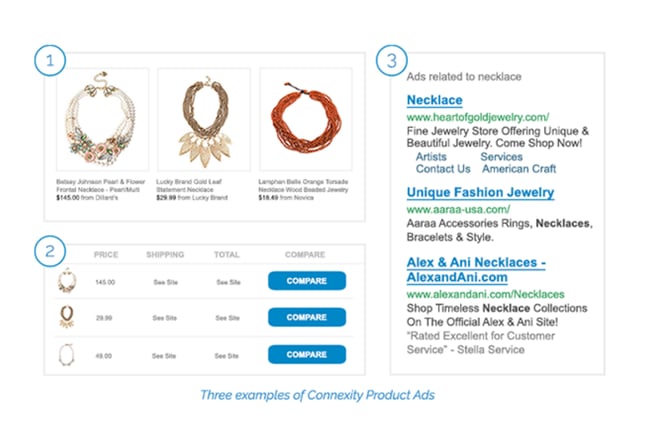 To give you an overview of the feed specification, here are the required fields, tips on how to get the most from your Connexity, Inc. feed, and other essential information:
Product title - make your product titles as descriptive as possible but don't put every letter in capitals, and don't use promotional text.
Detailed description - concise but detailed information. Talk only about the product, though, i.e. don't mention details of your business or any promotions.
Categorization - you can only choose one category. Make sure it is as specific as possible.
Product URL - the link to the product on your website. You can't use multiple URLs so if you have products with variable sizes or colors, you should create a different listing for each. The URL field should link to a page on your website with the color, size, etc pre-selected.
Product image URL - the advice for product URLs applies to image URLs too. In addition, images should be at least 250 pixels. Watermark or placeholder images are not allowed.
Selling price - without currency symbols.
Condition - new, used, like new, and refurbished are some of the options available.
Mature products designation - for products that have an adult theme.
Shipping cost or shipping weight - depending on whichever method of shipping calculation you use.
You should also note you only need one feed for the Connexity CPC listings, which will include you on their owned and operated sites (Bizrate, Shopzilla, PriceGrabber, Become) and publisher network.
---
Connexity Taxonomy
Connexity's taxonomy includes 21 top-level categories with multiple sub-categories. There are about 1,000 categories in total. For a complete overview of their categories and subcategories you have to be registered with them and visit the list at the link: Connexity categories.
Matching your products with the correct category can be daunting, particularly given how many categories there are. DataFeedWatch makes this process as easy as possible and keeps an up-to-date list of the current Connexity taxonomy so it is easy to optimize your feed.
---
Six Optimization Tips
Connexity, Inc. can get your products in front of a wide audience, but your sales will not be maximized if you don't optimize your feed and listings. Here are some tips:
1. Identify and improve non-profitable products - Connexity operates on a CPC basis, so you pay for each click on your products. As a result, you have to quickly identify those products that are costing you more in clicks than sales. Evaluate the listings for these products, and make improvements where you can.
2. Remove non-profitable products - this is an option that many people are wary about implementing, but there are some products that get clicks on certain channels but don't generate much in the way of sales. This applies to Connexity, Inc. as much as it does to other channels. If you think your listing is as optimized as possible, and you are still losing money on the CPC-profitability calculation, you should consider removing the listing.
3. Optimize product titles with keywords - keywords are crucial to helping customers find your products, so make sure you do keyword research, investigate your competition, and put yourself in the shoes of your customers - what would you type into a search if you were looking for the products you sell.
4. Get the category right - sometimes it is tempting to put products into categories that you think will get more views and clicks, but that are not as targeted as they could be. The problem is those clicks are usually from people who don't want to buy, so it is wasted money.
5. Enhance your product listings. – by including important information, like GTIN data in your product feed, specifying Free Shipping for a product by placing a zero in the shipping field and making sure to provide good quality images (with product color if available).
6. Promote what's hot - focus your efforts and spend on trending products and seasonal items. Advertise sale prices and markdowns with their "before & after" price feature.
---
How to Submit data to Connexity, Inc.
If you don't have a merchant account you can apply for one through the Connexity registration page. Your Connexity account will give you access to Connexity CPC listings.
You can submit a feed to Connexity, Inc. by FTP or URL using the feed generated for you by DataFeedWatch. A step-by-step guide is available which will walk you through the process, although a summary is below:
Submitting a feed by FTP:
In Connexity set the feed format settings as FTP and enter the feed name
In DataFeedWatch, add a new channel
Enter the FTP details including ftp.shopzilla.com for the hostname, and your Connexity username and password
Enter the name of the feed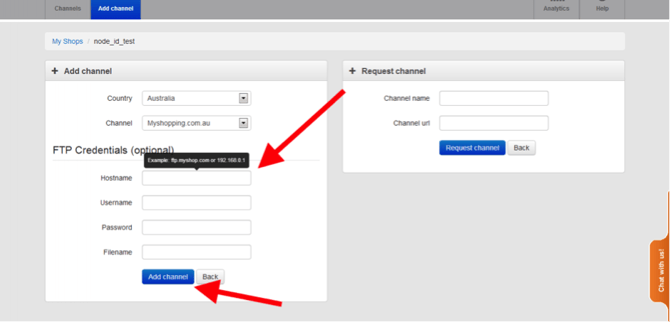 Check the status is Mapped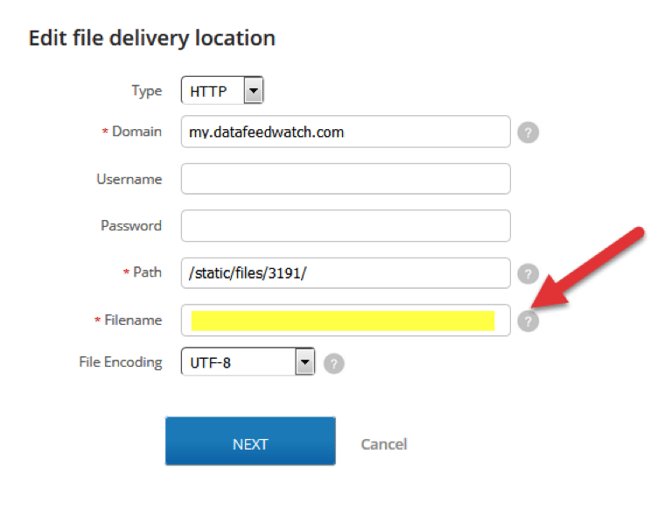 Submit a feed by URL:
In DataFeedWatch, find Connexity in your shop and copy the feed's URL
In Connexity set the feed as "Use my own FTP/HTTP/HTTPS location"
Paste the URL into the appropriate field, with Domain, path and filename populated.
---
Getting Analytics for Connexity, Inc. Listed Products
With the analytics available on DataFeedWatch, you can get product-level analytics to see which products get clicks, the number of sales, and the revenue made. This level of detail allows you to implement the Connexity, Inc. feed optimization tips outlined above.
For example, it takes seconds to find unprofitable products, and you can remove them from your data feed at the click of a button.
DataFeedWatch-Analytics works by adding a tracking code to the product URLs in your Connexity-feed. Just click 'Analytics' in DataFeedWatch and Install. Then follow the prompts to log into your Google Analytics account to approve DataFeedWatch.
---
Should You Sell on Connexity, Inc.?
Definitely YES!
Definitely YES! Given the number of visitors to the Connexity, Inc. website, the history of the brand, and the loyalty of its users, it is a channel that you should not think twice and include in your marketing strategy.