Tooltips for a smoother mapping experience
We've added tooltips to the main mapping section of the app to limit any disruptions while optimizing your feeds.
Tooltips provide additional information about what the function does and how you can use it. They will appear as text boxes when you hover your mouse over the rule attribute. Plus, you'll see a 'Learn more' link that leads to an in depth help page.
The tooltips are now available for the following functions:
Rename
Add static value
Combine
Use lookup table
Extract from
Leave empty


---
Fruugo.co.uk feed template update
One of the ways we help online retailers grow is by keeping our feed templates up to date and easy to use. That's why we've recently updated our Fruugo.co.uk feed template.
Now when mapping product categories, you'll be able to see the full list of categories that are accepted by Fruugo. This will save you time from needing to look up products in the Fruugo categorization tree to find the correct structure.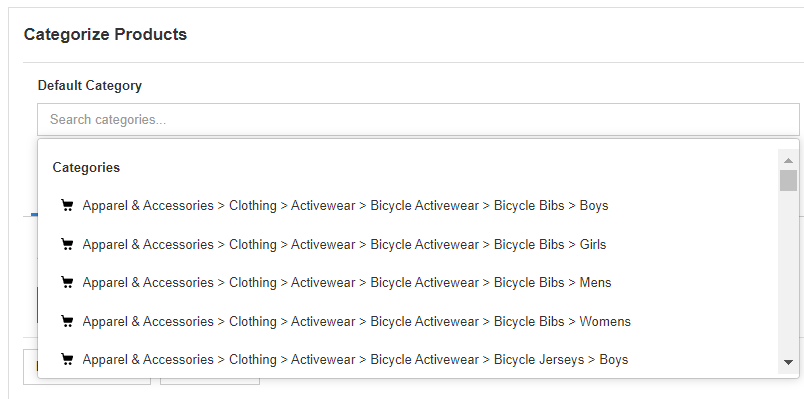 The Fruugo category tree is closely related to the Google Shopping taxonomy, which makes it easy for any online seller who has already mapped the categories for their Shopping ads. However, Fruugo's tree has some paths that have been extended to accommodate gender and sizing variants.
---
Currency change for EU subscribers
New DataFeedWatch subscribers in Europe will now see prices and be charged in EUR instead of USD for a more cohesive experience.
Who will see prices in EUR?
The new EUR prices will be seen by people in:
All EU member states
Norway
UK
Switzerland
Belarus
Ukraine
Bosnia-Herzegovina
Serbia
Montenegro
Kosovo, Albania
North Macedonia
Moldova
For Shopify users
The only exception to this change is for our Shopify users. You will continue to be charged in USD.
Overall, making this change allows us to better cater to our European clients and give them a more simplified experience.
---
Conclusion
Thank you for stopping by for the November DataFeedWatch updates. We hope you have an amazing and successful end to your year. See you next time!