DataFeedWatch enables you to modify anything in your product feed. Customers continuously ask us how to improve their data feed to increase their RoI. Today's user case: Adding your data feed to the Google Merchant Center.
The Google Merchant Center is not that user-friendly. That is not just my opinion; we get many questions from merchants and agencies about their 'GMC'. Often they are people that know the ropes; they have successfully re-mapped their data feed and optimized it to increase their RoI on Google Shopping and other shopping channels. Still, adding their feed in their Google Merchant Center proves to be too difficult.
Before we do to the step-by-step, let me tell you what confuses most people:
When the Google Merchant Center asks you for the Data feed filename: Enter any name you like. This is not the URL where Google should pick up the feed. You enter that URL in the next step!
Related: Review your data feed before uploading to Google Merchant Center
OK, let's take all steps, one at the time: How to add your data feed to the Google Merchant Center.
1. Log In to your GMC and go to Data Feeds
2. Click the "New Data Feed" button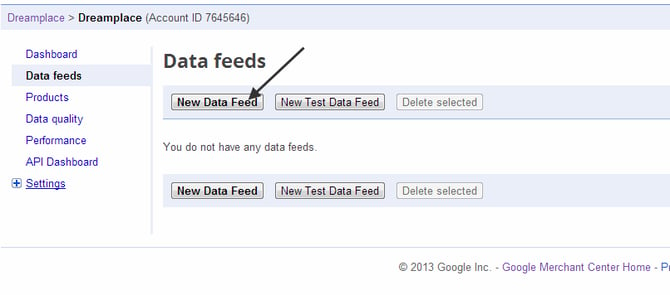 3. Create a new data feed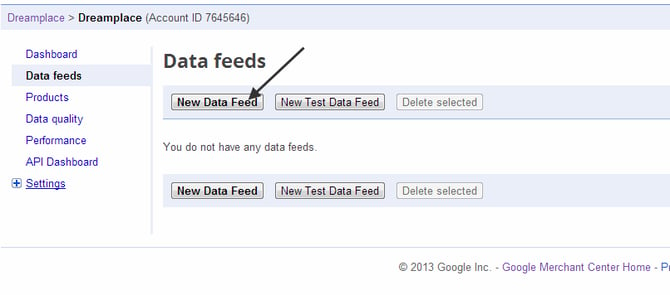 a) choose your target country
b) set format to "googlebase"
c) name the feed (it can be anything but don't use spaces or any other special characters)
d) click "save changes"
4. Create schedule
a) go back to the GMC and click "Create schedule"

b) choose upload frequency and time (see also pic under d)
c) go to DataFeedWatch and copy URL of your data feed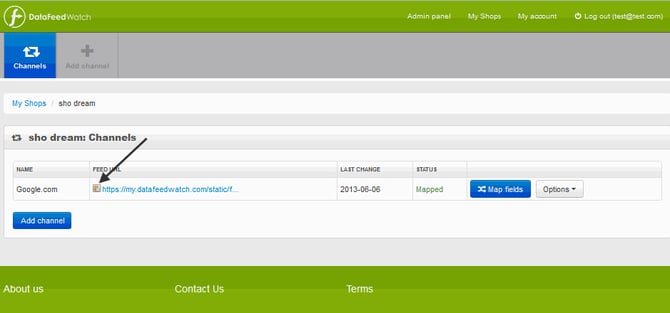 d) go back to GMC and paste the URL under Feed URL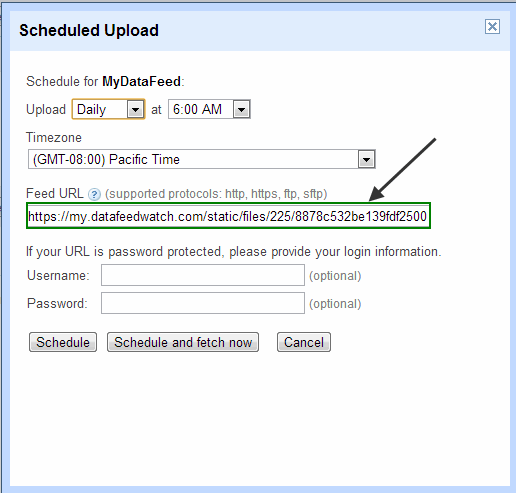 e) click "schedule and fetch now" button
That's it. Good luck with your next Google Merchant data feed. Ping us if you can't figure it out!