Google Shopping is a highly visual experience. The role of imagery itself is an increasing phenomenon across all eCommerce platforms.
While being an online retailer you just cannot overlook the significance of high-quality visual representations in the era of image search and shoppable images.
Images play one of the biggest parts in a customer's decision to purchase an item whilst using Google Shopping. Not having the best one can drastically lower the quality of your feed and hinder your overall results.
Healthy Product Feed including well-optimized images is the heart of satisfying ad campaign's performance. This article includes useful tips for Google Shopping Product Image Optimization.
Don't hesitate to delve into possible errors, mistakes to avoid and comprehensive list of best practices.
---
Get your own copy of 7 Rules To Abide By with your Google Shopping Images
Why Google Shopping Product Images are so Important
3 days after hearing information people are likely to remember only 10% of it. However, if a relevant image is paired with that same information, people retained 65% of the information three days later.
The challenge with online shopping is that people can't touch or see the actual product. That's why the role of images is enormous.
As shoppers are basing their purchasing decision on the image you need to outstand from your competitors somehow.
Grab attention with the image
The image is the largest part of the ad. Many customers typically decide on a product by looking at the following attributes with the following order: image, price, title. When in Google Shopping customers immediately drawn to an image and after that their eye line is drawn to the text.
In other words, the combination of images and text results with better campaign performance, no matter if we refer to a regular Shopping campaign or Performance Max. The image is the most important component of your ad also because that's the first thing shoppers can compare with competitors.
By selecting the right image you can tell shoppers something important about your product, service or brand. Shoppers Crave for Images as they are easy to digest.
Download The Ultimate Google Merchant Center Handbook
---
Google's Shopping Requirements for Product Image
If you want to be found in Google Shopping, there is a simple method: do what Google tells you.
Image Size Requirements
Both too small and too big images will cause an error on your Google Merchant Center account and your listing will not go live. Pay the highest attention to the size requirements that Google provides:
→ Non-apparel images: at least 100 x 100 pixels
→ Apparel image: at least 250 x 250 pixels
→ No image larger than 64 megapixel
→ No image file larger than 16 MB
Formats
Only the following formats are accepted:
GIF (.gif) (non-animated)
JPEG (.jpg/.jpeg)
PNG (.png)
BMP (.bmp)
TIFF (.tif/.tiff)
Requirements for the URL
It is important to remember that Google will look at images and their links using crawlers and an algorithm, therefore getting the URL right is essential. The URL requirements include:
Using the [image_link] category in your feed, the URL must link to the main image for the product.
The URL must start with either http. or https.
The URL must be in line with RFC 2396 or RFC 1738 - examples:
Space would be %20
A quotation mark (") is %22
An octothorpe (#) is %23
Placeholder images
They are not allowed aside from two exceptions:
Within the categories Hardware or Vehicle & Parts. Illustrations are allowed here where necessary.
Paint, in any category. With these products, single-color images are accepted.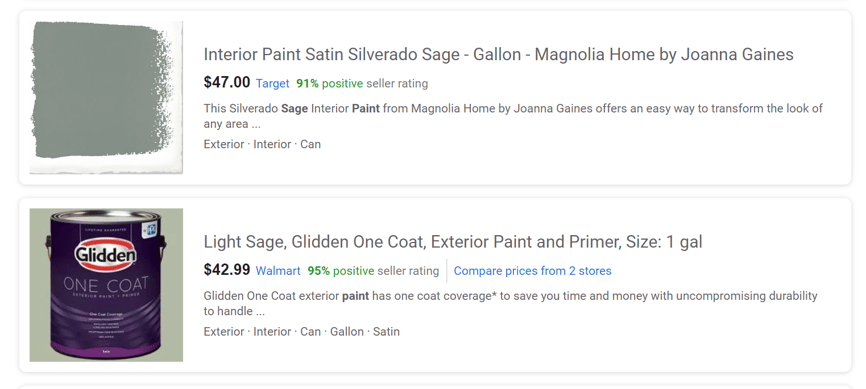 ---
What to Avoid with Product Images
Since clear images of a product help to inform online shoppers, promotional text on ads is forbidden. If you want to add extra text, utilize the product description section.
Google must be able to read the link. If it can't access the link, it won't be shown, simple as that. Avoid adding spaces or other unreadable elements to your URL. Also, make sure you double-check the URL is still valid and hasn't been moved or removed altogether.
A watermark may seem like a great idea for branding but it is an easy way to land yourself disapproval. All items on Shopping ads require an image with an unobstructed view of the product that does not contain additional promotional elements.
Beware of the "generic images" disapproval! This happens when for some reason you don't have images for a product and you fill the image_link field with a default image, usually simply your company logo.
Pro Tip: You can now automatically improve uploaded images. Ensure they meet requirements, and improve overall user experience with automatic image improvements.
Download The Ultimate Google Merchant Center Handbook
---
How to Optimize Google Shopping Product Images
High image quality is strongly correlated with user engagement and clicks. By improving your image essence, you'll provide a better experience for the users who view your item and you might increase the performance of your Shopping campaigns.
1. Use the Right Image
Make sure you've got the right images for the right product. This means setting up and parent/child attributes with all the right images too.
It rarely works to show a customer the wrong color, size, etc. Different product variations should have their proper pattern, size, and color annotated within your data feed, and the same goes for images.
If you use a feed tool such as DataFeedWatch you can create a rule that helps you avoid making mistakes such as matching the wrong picture with the wrong product variant.

The images you choose should help answer any questions a shopper has about the look and feel of the product.
2. Use High Resolution and The Appropriate Image Size
A poor quality image won't do your product any justice and could steer shoppers away from buying your product.
Despite Google's minimum size sitting at 100x100 pixels (250x250 for clothing & apparel) larger, high-quality images typically outperform smaller images.
CPC Strategy suggests using images 800x800 pixels or larger. These are more visually appealing and often depict exactly what the product is/does better than smaller images.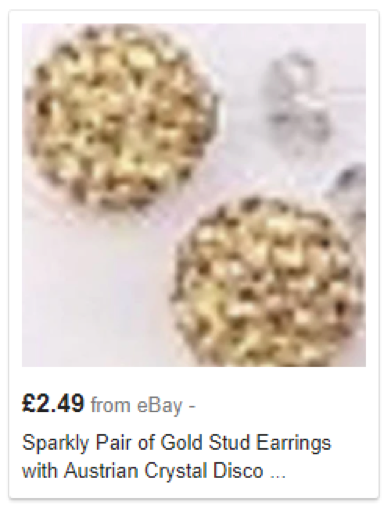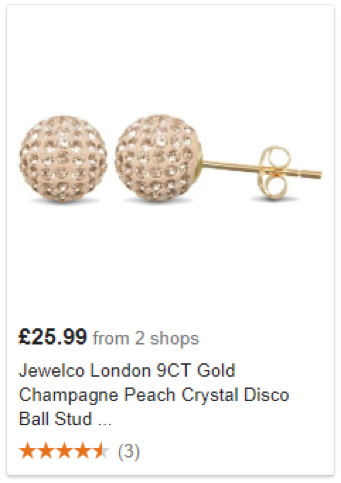 It's a good idea to hire a professional photographer to snap perfect pictures especially if your own skills are scarce.
Pro-tip: If you don't have an image suitable to be shown in your Google Shopping ads at the time, you can temporarily exclude some items from your feed - until you get the right images. In the DataFeedWatch tool, you can do this: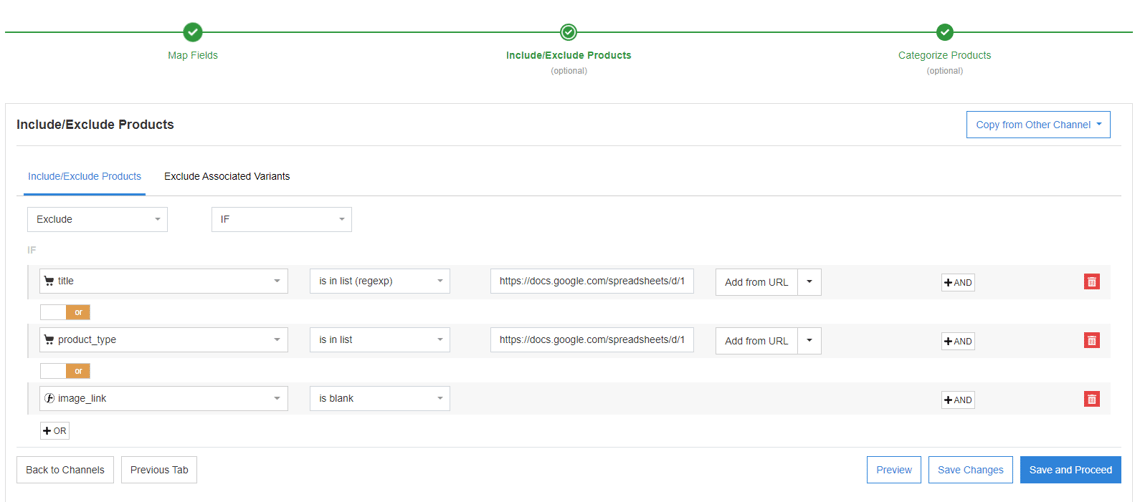 3. Focus on the Image Content
You must accurately represent the item you're selling - this may seem obvious, but make sure that props or backgrounds aren't overshadowing the item. It's a must for your product to stand out.
The main image should be the photography of your product on a white background, so it won't get lost in the shuffle.
Whilst you know your product very well, keep in mind that this could be the first time a potential customer has seen it. A shopper may not get a good feel for the actual product and move on to the next listing.
Note: Google recommends that the product should take up no less than 75% but no more than 90% of the full image.
4. Give your Images Some Retouch
If you are creating the images themselves, for a more professional image, try to get your images retouched.
Retouching can help to create a white background and a clearer image.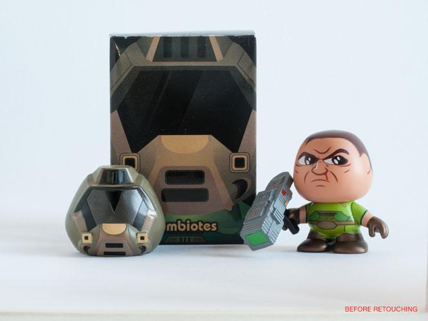 example of an image prior and after retouching. Credit: Shopify
5. Use Additional Images
Make use of the additional_image_link attribute and add up to 10 extra images to your listing. Usually, additional images show the product from a different angle or with product staging elements.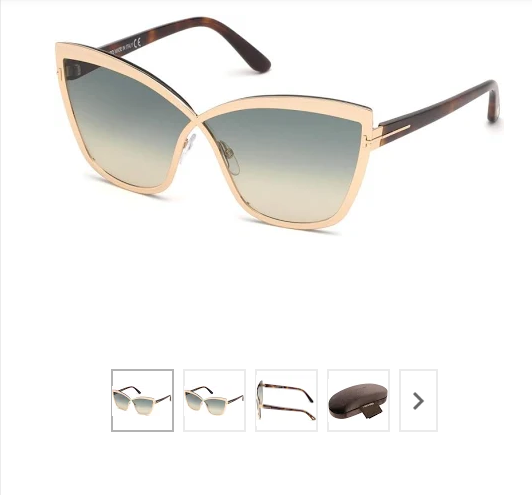 Give the shoppers the best possible idea of what they are buying and how can they use it.
If you use an automation tool to manage your Google Shopping feed, adding additional images is very easy. You do it using optional fields.
After selecting your shop and channel you just need to choose "Optional Fields" in your Mapping Tab.

Then you need to click "Add optional field" and find 'additional_image_link' in the pop-up list. It looks like this:
Remember! You can add more images (up to 10) by

adding this field many times

in your data feed!




You need to click "Add field" in order to confirm your choice.
In the end map the added field choosing Rename, and then map the field with your image.
6. Test lifestyle images vs. plain images
Any retailer wants the campaign to be bland and uninspiring. To avoid wasting your ad spending check if the dynamic, lifestyle images suit your product or service better.
There was a social experiment conducted around how people react to images with very interesting results. Participants were presented with shopping ads with both lifestyle images and plain images of a clothing item itself. Out of the random group of people tested, 82% answered that they would be more likely to click on a shopping ad first if the image was of someone wearing the product rather than of the product by itself.
So investigate which: product images or lifestyle images are more suitable and find which works best for your brand.


Pro tip: If you're a Shopify store owner
When adding lifestyle photos for products in your store remember to use the same unique key in your lifestyle image file name.
If you use a DataFeedWatch tool creating your new feed with lifestyle images seems very easy. Configure your image_link attribute to look through your various input fields that may contain the lifestyle image you uploaded.
Below you can see an example of a rule within DataFeedWatch that will get DFW to find the image that contains your unique URL key.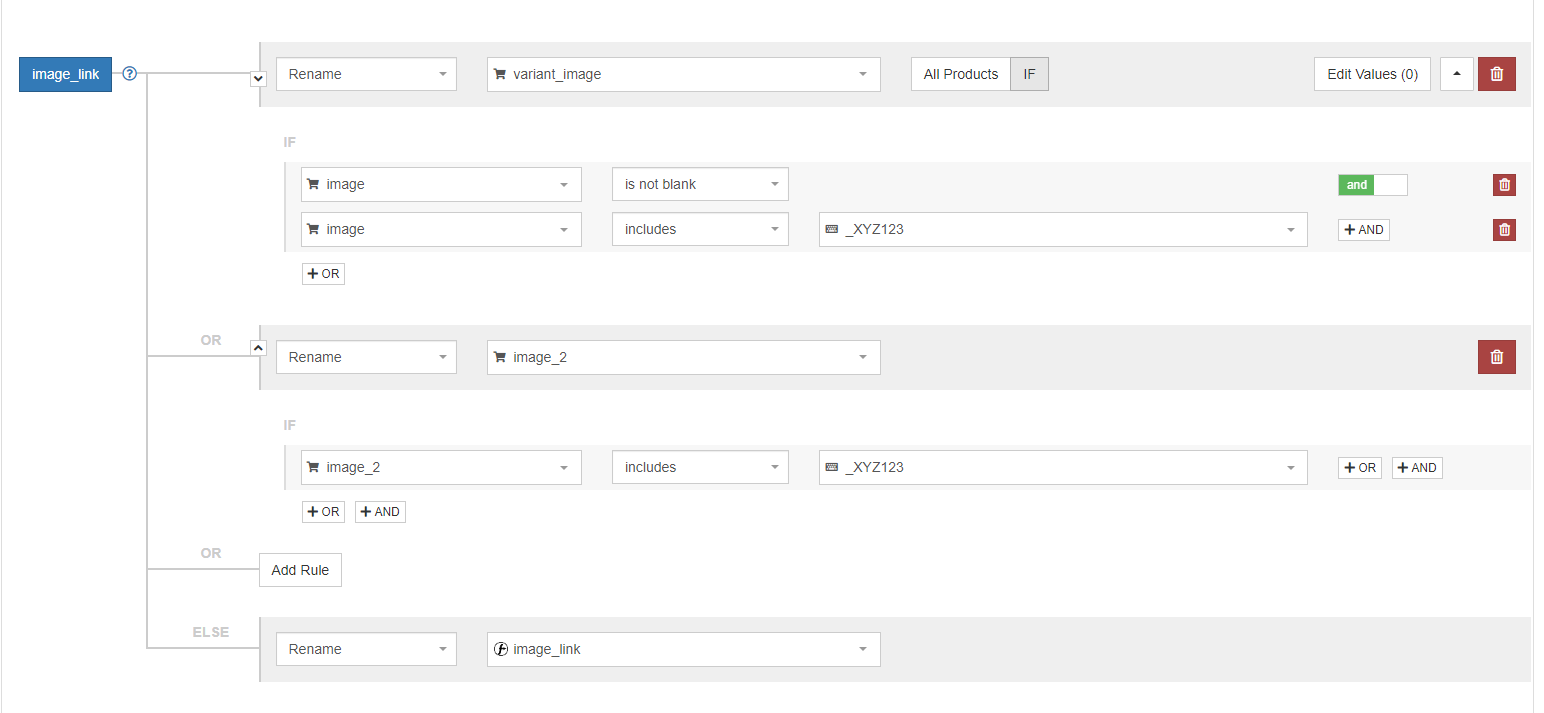 You can check this and other advanced hacks for Google in this article.
7. Regularly Conduct A/B Testing
The feed is not just a cold set of data. This concerns especially your product images. How else you could discover what is the most vital component of your ad if not by making A/B tests. Check images variations, analyze the results and apply adjustments to improve the performance of your ads. Take the guesswork out of the equation and find out what your customers respond to.
---
Have a good overview of your Google Shopping images
If you're a large company or agency, you'll probably need to manage many products in more than one data feed. Since product images are such an important part of any Google Shopping ad, it's important to have full control over whether all products have images and how good and optimized the images are.
A good solution here would be using a feed tool like DataFeedWatch, where you can quickly take a look at all product images submitted via the image_link attribute.
In fact, in our tool we have a section, where you can review all of the attributes that are in your feed, including product images.
To add images to your review section you need to click on 'Customize Columns' and tick image_link to add it to your overview.


In your DataFeedWatch tool you will now be able to see an extra column with an image for each of your products (or no picture in this column if the picture is missing in your feed).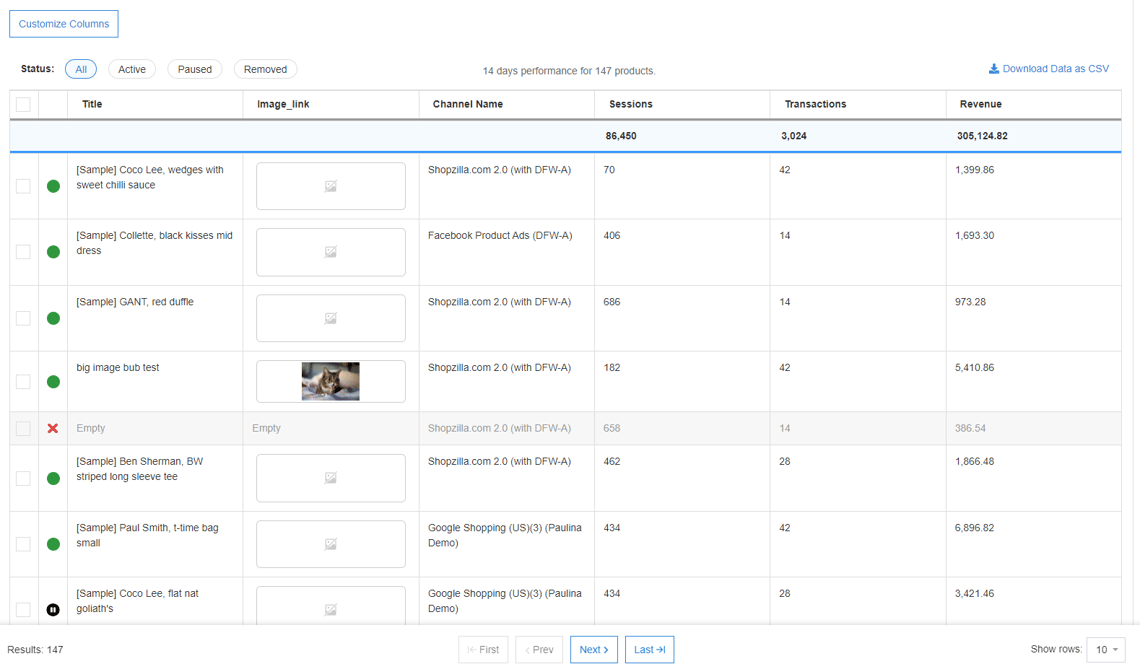 Download The Ultimate Google Merchant Center Handbook
---
What to do if Google disapproves your feed - Fixing Errors
What if you have set up your feed and your campaigns but Google has disapproved of your ads?
The best thing to do is to fix the issue straight away.
There will normally be a disapproval reason given which will help you identify what you need to do to sort out the issue. The most common disapproval reasons are:
Promotional overlay on image [image link]
or
Image too small & Low image quality [image link]
Follow our checklist of best practices and apply our tips and tricks to optimize your google shopping product image. We explain how to fix the most common errors in this article.
Note: If you are unable to make the fixes in the time frame given by Google, you will find other items will start to get disapproved if Google thinks they are likely to have a requirement issue.
use automatic image improvement feature
When you enable this feature, Google will attempt to automatically fix unaccepted images. And if the improvement is successful, the image will be replaced and the offer will be reapproved.
Re-upload your feed. The reapproval of items will take up to 12 hours as Google will want to ensure all issues are fixed.
request manual review if needed
If you feel that this is no error within the feed, you can request a manual review. This can, however, take up to 7 days. Once items in the feed have been reviewed and approved, they can begin to show up within 24 hours.
Note: You may also come across pre-emptive item disapproval. This is where Google has run a manual review of the products and if they find something that doesn't adhere to the requirements (such as watermarks), you will receive an email asking for the issues to be fixed with examples of products with the issue.
---
Conclusion
Anywhere you can improve efficiency and reduce time waste, you should. Adhering to Google's guidelines will help make the most out of your first impression. All the Google Shopping image optimization tips we gave are essential for an ongoing feed management strategy. The images you choose for your listings play a big part in getting shoppers to interact. Big enough to make an effort to avoid any major image missteps, period.



Read more about How to Improve Your Google Shopping Ads: