Searchmind is a Digital Marketing Agency based in Denmark with over 15 years of experience in providing a broad spectrum of online search services. We focus on increasing traffic and sales for our e-commerce clients - our ultimate goal is to make our customers happy with high campaign ROI.
In pursuit of this goal, we have stumbled upon certain obstacles when it comes to building a successful Google Shopping campaign. We have found that the product feed is a crucial element of a prosperous campaign, and therefore needs to be properly optimized - to serve as a solid foundation.
Keywords in Google Shopping
The Importance of Title
The Importance of Product Type
Summary
Keywords in Google Shopping
Working with Product Listing Ads over the years, we've discovered many dependencies between the data provided in the product feed and the campaign performance.

One of the particularly interesting findings (which also happens to be one of the most lucrative areas to spend your time optimizing) is that KEYWORDS play a huge role.
Even though Google Shopping doesn't allow bidding on specific keywords, as it is in case of the Search Ads, there's still space, and need, to provide them.

At Searchmind, we achieve this using 2 feed attributes: title and product_type.
---
Title [ ad relevance, CTR, Conversion Rate ]
We've analyzed hundreds of Google Shopping campaigns and found that, right after the image, the title is the single most important part of your shopping ad, that when enhanced has an immediate impact on shopping campaign's performance.

Our customers usually provide us with data files exported from the store in a csv, txt or xml format. In many cases we find the titles to be insufficient - missing searchable information such as: color, type of product, or even brand. Which makes the titles not only less appealing but also decreases our chances of showing ads for specific queries of high purchase intent.
Related: Google Shopping Titles Best Practices


We use DataFeedWatch to fix those issues, by:
combining different attributes from the source feed, e.g. brand + product name + color



replacing generic words with more specific ones, e.g. replace "Shirt modern fit" with "Selected - V-neck t-shirt - White"




overwriting titles where necessary - this allows us to re-build the title completely, applying recommended practices for a given vertical

The results of improving the titles:



In May 2018, the client had a 1.09% CTR and a bounce rate of 48.70% from Google Shopping.
In May 2019, the client had a 1.50% CTR and a bounce rate of 44.16% from Google Shopping.
That's a 38.42% increase in CTR year-over-year and the bounce rate decreased by 9.32% without changing the website.
Better yet, conversions increased by 93.65% and conversions rate went from 5.11% to 8.40%, which is an increase of 64.38%.
---
Product Type [ ad relevance, campaign structure, bidding ]



Product_type is an attribute we try to include in every product feed, as we noticed it gives us a few more opportunities to get our ads in front of the right audience.
Provides Google with critical information to match products with user searches
Allows creation of detailed hierarchy which can be used to segment Shopping Campaigns and Ad Groups
In-depth campaign segmentation allows bidding adjustment across different product groups defined in the feed

In DataFeedWatch we add several 'product_type' fields into the feed (you may include up to 10), each including a different, highly relevant, keyword for our customer's product.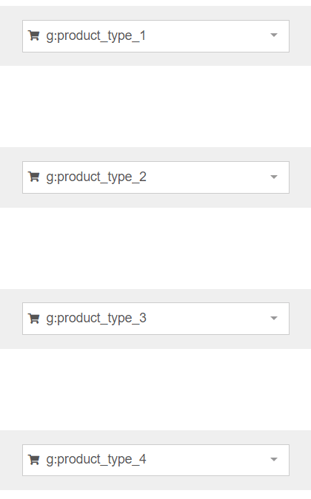 We found that the best practice is to provide a multi-layered product type, for example
Men's -> Tights/Trunks -> JBS Tights

Submitting detailed product types such as the one above make it easier for Google to understand the specifics of a product.
---
To Sum Up...
The strategies we described are easy to implement and help us ensure that our customers' products are exposed to the best possible audience, which goes a long way toward building a well-performing shopping campaign.

Thanks to this we were able to increase visibility, traffic to product pages and most importantly - the revenue for our clients.

We leverage DataFeedWatch in our day-to-day work with product feeds - the tool allows us to apply important optimizations ourselves, without having to ask our clients or developers to provide modified data feeds. Without the back-and-forth, we're able to save time that we dedicate to working directly on campaign optimization - which makes us happy and our customers even happier.
--
Enjoyed this article? Check out Kasper's Pro Tip on Google Smart Shopping Campaigns
---