As retailers woke up to this shift in customer sentiment, they slowly started going digital and setting up e-commerce stores. However, as the e-commerce market grew, so did the competition among them.
With the market growing increasingly saturated with similar kinds of offerings, marketers and retailers quickly realized that in order to set themselves apart from their competition, they had to provide something more than a better price or a different product. Sure enough, the answer to this quandary provided itself in the form of customer engagement.
---
What Is Customer Engagement in E-Commerce?
Customer engagement in e-commerce is the emotional connection that develops between a brand and its customers through the deliverance of an exceptional buying experience.
Customer engagement is a service utility as much as it is a marketing desideratum. It is used to keep customers highly engaged so that they buy more, promote more, and grow more loyal to your brand. It often begins and ends with one thing only: providing an outstanding consumer experience.
This experience, according to Walker, is the most decisive and differentiating factor for brands today, surpassing even price and product. It is so important for customers that 86% of them are willing to pay more money for service experiences that blow them away.
Back to The Top or
---
Why Is Customer Engagement Important for E-Commerce?
Every consumer wants a different experience when shopping, and this 'experience' has become the differentiating factor for many successful business models.
- The Deloitte Consumer Review
This statement holds truer for e-commerce stores since they have no medium of holding interpersonal interactions with their customers. And as said above, with increasing competition, price and product quality are secondary differentiators of your brand.
In order to stand out in the market, you need a well-planned customer engagement strategy to make customers keep coming back for more.
Numerous studies have pinpointed the relationship between customer engagement and higher sales. According to a PwC report, e-commerce businesses stand to gain measurable benefits in the form of increased spending just by changing their customer engagement strategy.
Better engagement causes them to have a more personalized experience, thus impacting impulse purchases on the customers' part.
Back to The Top or
---
6 Ways to Boost E-Commerce Customer Engagement
1. Live chat and chatbots for on-site engagement
E-commerce retailers that don't have live chat support on their websites lose business to those who do.
An Econsultancy survey corroborated this when it found out that live chat is the customer service channel with the highest satisfaction level at 73%, surpassing email at 61% and phone support at 44%.
E-commerce live chat offers a way for your customers to skip the waiting queue for soliciting customer service. It also allows your customer support team to provide personalized service to consumers, building an emotional connection with them in the process.
Most e-commerce store visitors are mainly either browsing products or comparing prices but engaging with them at that moment or when they need help can seriously boost your chances of converting them into buyers.
What's more, you can also couple a live chat with a chatbot to service queries of customers instantaneously.
With it, you can scale your customer support by automating as many as 80% of routine customer queries.
While chatbots aren't as intelligent as humans, they can ease the bulk of support requests simultaneously for your support team, leaving them free to focus on more pressing and complex customer issues.
A chatbot can be used to redirect such queries to a live chat agent when the issue is too sophisticated for them to solve. This instantaneous provision of support to customers results in a satisfactory experience, resulting in superior customer engagement.
2. Social media engagement for increased interactivity
While selling through the virtual medium does indeed provide greater reach to everyone, it does away with the serendipity of customers coming across a store on their own. This also deprives businesses of the luxury of window shopping and foot traffic.
This is where social media appears as a saving grace for e-commerce brands who can make use of social visibility through shares, hashtags, and content to put their e-commerce businesses on the radar of millions of prospects.
Social media's interactive nature births numerous opportunities for social media engagement to reinforce your brand and develop loyalty among consumers through the creation of a digital community.
Take, for example, the e-commerce fitness apparel brand Gymshark. Gymshark established itself as the developing retail store in the UK in 2016 and grossed 100 million pounds in sales over the next couple of years purely through social media marketing.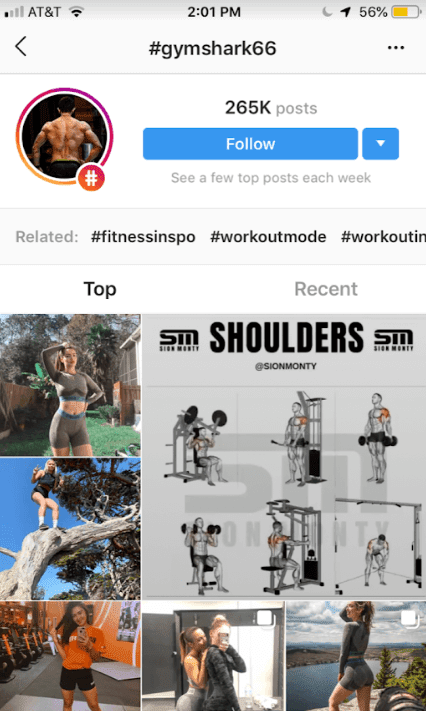 It capitalized on the pervasive sentiment among the masses about health and fitness and sought out the help of popular fitness influencers to endorse Gymshark's products to their followers.
This brought about brand legitimacy and promoted public trust in the product as Gymshark prioritized customer engagement through:
Routinely featuring users in their apparel across their social media accounts
Creating interactive content like lifestyle tips, work out videos, etc
Hosting giveaways and challenges for users to participate in and providing incentives to users who endorsed the brand on their respective social media accounts
Offering an outlet for customer input and feedback
3. Customer loyalty programs for improved retention
Did you know that the 2017 Colloquy Loyalty Survey found out that there exist upwards of 3.8 billion membership accounts active in loyalty programs?
Loyalty programs act as the biggest catalyst for customer loyalty and retention. All businesses want customers to not only buy from them but also to keep returning in the future to make more purchases.
As such, the easiest way for e-commerce businesses to attain this objective is by making their customers feel valued by offering them rewards for every subsequent purchase through a customer loyalty program.
Loyalty programs provide customers with an impetus to shop and spend more than they normally would. While these programs can take on any form, they generally manifest themselves as a point-based system where points are awarded to customers on every purchase to consolidate their buying power, along with other benefits such as special discounts, new stock arrival notifications, premium access to select stock, etc.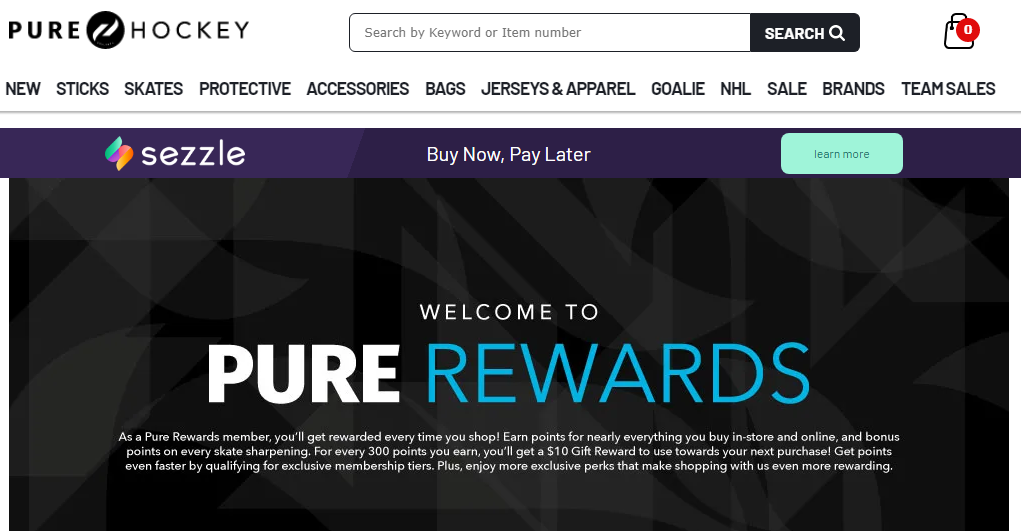 Source
Take Pure Hockey's loyalty program, for instance. It is the first feature on the brand's homepage and immediately advertises its "Pure Rewards" program to stimulate customers to join the program after seeing the benefits it holds.
4. Co-browsing at checkout for higher engagement
Co-browsing, aka collaborative browsing, is a support medium that enables support agents to connect with your customer's browser in real-time.
Co-browsing not only offers a way to engage your customers visually but also allows you to guide them along their journey on your e-commerce platform.
This is only a tiny peek into co-browsing's untold potentiality. In fact, co-browsing has been known to reduce the net impact of support costs and cause a 7.2% increase in the annual top-line revenue of businesses.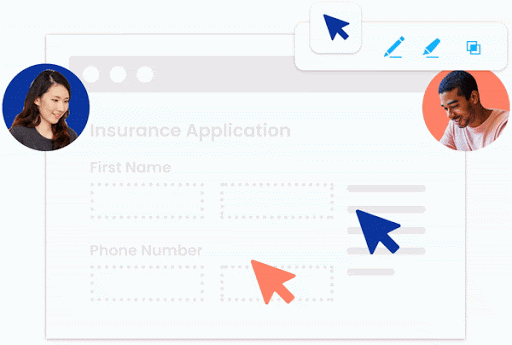 Take, for instance, a scenario where a customer is finding it difficult to complete an order from your site. Implementing co-browsing on your checkout page can not only allay their concerns, if any, but also enable you to guide them across the various aspects of the form to help them complete their order.
5. Cart abandonment emails for retargeting customers
Cart abandonment is the biggest bane of e-commerce businesses and rightly so. However, all is not lost when customers do this. In fact, you can use this opportunity to retarget those customers and send them customized emails informing them of their abandoned carts.
These personalized emails form the impression that you are tracking the actions of a particular customer and that their business is important to you. You can do this by sending custom emails with images of the products in their carts and employ tactics such as:
Offering a discount on the products
Sending emails promptly by putting personalization to good use
Including social proof of the abandoned products in the form of customer ratings, reviews, etc.
Promoting feasible options such as related items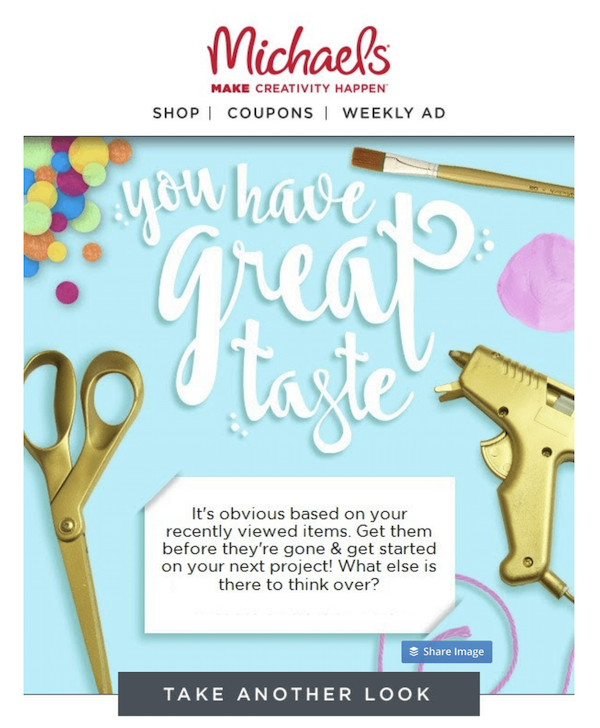 Source
Numerous studies show that while the overall cart abandonment rate stands at 69%, ending abandoned cart emails makes as many as 10% of them come back to complete their purchase.
However, remember that while this engagement technique is too good to avoid, employ it sparingly to not impede on your customers' privacy.
6. Augmented Reality/Virtual Reality for a virtual store experience
Even as e-commerce shopping keeps surging, people continue to look for ways to enjoy an immersive experience. Of late, customer sentiment has been increasingly pining for situations where they can buy products by experiencing them as they would in physical stores and trying them out virtually.
Fortunately, technological advancements have made this sentiment a possibility in the form of AR/VR. In fact, Augmented Reality has become so commonplace that as many as 40% of shoppers say that they will shop products readily if they get to experience them through augmented reality first.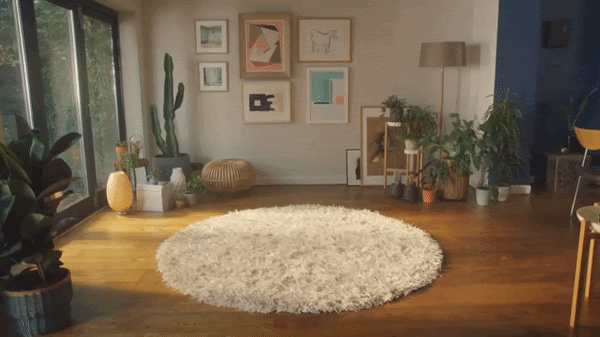 Source
IKEA is the industry standard and the exemplar of using AR to engage customers effectively. By launching an AR-focused app, it lets its shoppers virtually place its products in their homes to enable them to choose the right piece of furniture fit for their homes.
Back to The Top or
---
Conclusion
The e-commerce marketplace is ever-evolving, where buying preferences change at the drop of a hat.
Moreover, with as many as 12-24 million e-commerce stores in the world, you need to build more satisfying relationships with customers to help yourself stand out and engineer repeat sales.
The aforementioned customer engagement strategies have been consistently proven and will go a long way in helping you stay on top of industry trends and enhance the overall e-commerce customer experience.