DataFeedWatch offers us flexibility and helps us improve client feeds. Especially for Google Shopping campaigns, we use it to further optimize our client's feeds.
By being able to modify the feed, we do not depend on the client nor their developers to get the feed right.
---
Increase the feed quality
A feed with all the necessary fields is usually not enough for good performance in shopping campaigns. The next step is to check the quality of the feed. This depends on the character length and if titles and descriptions are well written.
A relevant, well-written title is a must in Google Shopping.
In Spanish, words and phrases are generally longer than their English or Dutch counterpart. For example, one of our clients has its product names optimized for SEO.
This results in long product titles, which is perfectly fine for their online shop. However, these long product titles are also included in their shopping feed and they are too long for shopping campaigns.
It meant that we needed to adapt product titles in the feed. Removing unnecessary words and including the most valuable words, while maintaining the length recommended by Google.
Thanks to DataFeedWatch we have been able to do these tasks with precision, and with no external development. With the "remove" feature, we could delete non-relevant words.
The "replace" option let us shorten relevant information from 3 words to 1 word. We used these rules in different ways. Some of them applying to all products, and others using "if" conditions on titles that include specific words that focus on specific products.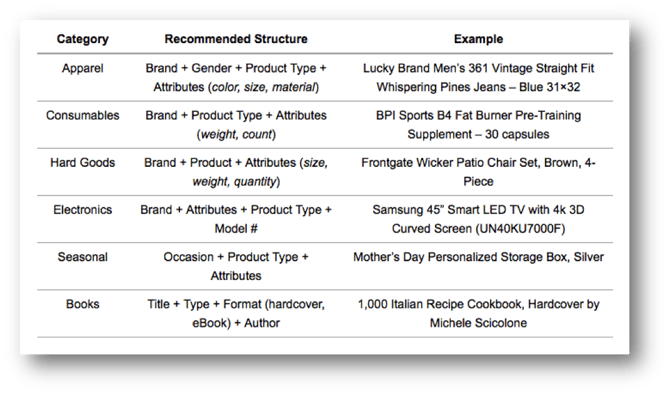 With specific rules, we could reduce the length of more than 600 product titles. The result is better Merchant Center performance, a better understanding of Google Crawlers, and better Shopping Campaign ROI.
---
Product Grouping
When dealing with many products and many categories, it is important to categorize them properly. Otherwise, it can be a nightmare to group them and apply negative keywords at adgroup level.
We have recently set up a shopping campaign for a client with more than 400 products of different types. Before setting up the shopping campaign, we needed to organize these products in logical groups.
Thus, we created custom rules to better organize the product categories and we prepared a logically organized shopping feed. By working with custom rules, future products will also be tagged with the correct category.
We saved a lot of time with rules in the set up and now we are able to better optimize the campaigns per category.
Thanks to overwrite rules applied to custom labels and only if titles include specific words, allowed us to categorize and group products in more specific detail.
With the optimized feed, we managed to have more adgroups in shopping campaigns, and wider negative keywords between adgroups. It resulted in a higher CTR and conversion rate.
---
Add Valuable Information
In competitive business sectors, it is not enough to have a quality feed. Relevant, unique selling points are necessary in the title, or description, to increase conversions.
One of our clients does a lot of promotions that are not lower price offers, but rather, cash back incentives or free accessories you get when buying the product.
These types of promotions are difficult to show in Google Shopping and the only option is to show them in the product title. The feed in Merchant Center had to pick up-to-date information from sales promotions.
Using conditions in product categories, we were able to include relevant sale information in product titles, resulting in higher revenue and better conversion rates almost immediately.
In this case, the "add suffix" and "prefix" with "if" conditions were a great option for us to insert valuable information in titles.
We could easily add promotional text at the end or beginning of the product title, with a simple "if" rule for the title that selects only the products to apply the promotion.

Other rules, like "replace" and "remove" with "if" conditions on ID products, were very useful for this purpose too.
---
Advanced promotion set up
Some client feeds do not contain all the necessary fields and lack of valuable shopping data about sales price promotions.
For this client, the sales promotions were not set up easily: different discounts for some products in different categories. In this case, applying a rule to a whole product category to fill in a missing field was not possible.
We found that with DataFeedWatch, a list of products could be uploaded and a specific rule set for these products. This feature of DataFeedWatch fit perfectly with our needs.
We created lists of products to group together ones with the same discount. Then, we uploaded them in DataFeedWatch and applied each rule to calculate the sale price.
That feature made the task easy and more manageable for any kind of discount that was not included in the feed. We were able to manage a 100 product promotions with different discounts.
---
Conclusion
With DataFeedWatch, we are completely able to manage and adapt a feed, with no need for developers. We can make any change and update it to the Merchant Center directly.
Moreover, DataFeedWatch updates the feed after any configuration, allowing us to check if the changes applied the way we want. It is a great tool if you want to optimize and create successful campaigns in Google Shopping.