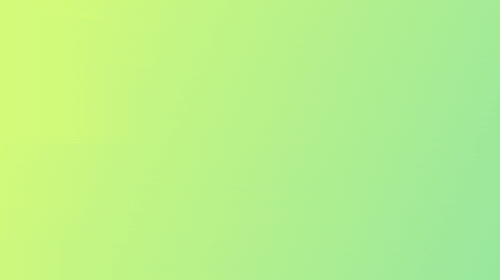 How does ''is in-list'' with a URL work?
Do you have a list of products that have little in common? These products don't share similar attributes, so creating rules for each of these products would be just too cumbersome.
Nothing to worry about. We've got you covered with the ''is in-list'' feature. As mentioned above, uploading lists of products to be used for creating feed rules was already available for quite a while.

We enhanced it, and, today, users can use Google Sheets to create rules by copy-pasting a publicly shared link in the ''is in-list'' condition. Let's see, step by step, how to use it:
Step 1. Create your Google Sheet document with the IDs of the products, based on which you want to create a given condition.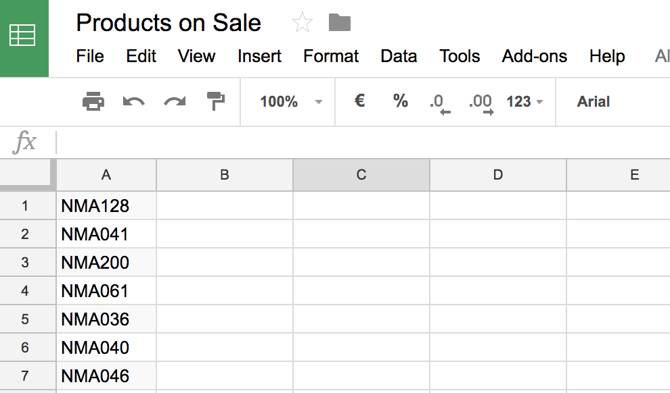 Step 2. Make the document link publicly shareable so that DataFeedWatch can access the document.

Step 3. Create your rule and paste the public URL in the "is in-list" condition.

Step 4. If you need to update the list of products just update your spreadsheet.
Step 5. We will download daily (or multiple times a day, depending on your settings) the list from the URL before each master feed processing. This will make it so much easier to make conditions based on dynamically changing lists.
When to use ''is in-list'' with URL?
If you want to exclude products from the feed that are unrelated
Let's say you sell pharmacy products and every time you check Google Merchant Center you see unrelated products that are disapproved or require attention.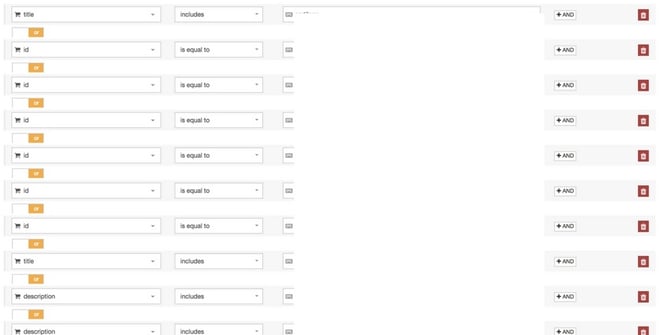 Instead of going crazy by creating a loooong list of IF conditions, just add the IDs of the products risking disapproval in a Google Sheet and upload it to DataFeedWatch.
Create custom labels for distinct products
Let's say you want to create a flash-sale and rotate the products that are on sale weekly. You need to:
Create the list of products on sale using their IDs as common denominator;
Create a custom label for the products on sale and upload the URL in DataFeedWatch;
Update periodically the products that are on sale directly on your Google Drive.
Automatically exclude products with 404 URLs
Our customer, Invest Online, one of the leading advertising agencies in The Netherlands, is using the ''is in list'' to avoid traffic on broken urls via Google Shopping.
They make a combination of a product feed, a Google Spreadsheet with url (status code) checker, a list with ID's of products with a 404 status code and the is in list (spreadsheet) function of DataFeedWatch.
With this structure they kill several birds with one stone:
broken urls in our product feeds
deliver users on a not working or wrong webpage (they also check 301 and 302 redirects on producturls, but not always exclude these products)
wasting spend for traffic in our Google Shopping campaign on products with a 404 url
warnings or disapprovals in the Google Merchant Center
The Google spreadsheet they connect, includes an actual imported
DataFeedWatch product feed
and url checker.
Next they connect the list of broken URLs
with the is in list function of DataFeedWatch.

Is this case they use the 'is not in list' because the rule is 'include when...'
Erik van der Linden, Online Marketeer at Invest Online, says:''In the specific case I'm happy to say that we don't have broken urls and so no products excluded. For some accounts we have avoid unnecessary costs and or incorrect measurements.
For now it's unfortunately not working for shops with big(ger) product feeds, cause the restrictions of the import function in Google Spreadsheets.
The unique solution of this combination is a daily check of product urls and automatic excluding by DataFeedWatch.''
I hope this will give you enough information and insights.
There you have it, a few ideas to get you started using this new feature. Of course, there are many other ways to use the lists of products in your feed optimization rules.
We can get inspiration for previous posts in which we covered other ways to use the lists:
Once again, a simple, yet efficient functionality that offers lots of flexibility.