Now you can choose to either upload your product feed from the hard drive or create a schedule for a regular automated upload of your product feed from a given URL.
DataFeedWatch customers will enter the URL that they see on their Channels page.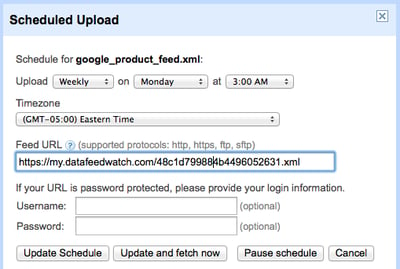 Click back to your dashboard to check the status of your upload. Next to the file you just uploaded you will see a linked status. You can click on that link to get details about the feed validation. If you have any errors, fix them and re-upload your file. Once your feed is validated, it can take up to 24 hours for your products to start appearing in the search results.