As a matter of fact, among the many tools made available to merchants, there is Amazon A+ Content.
Amazon A+ Content is designed to ultimately improve sales by enhancing the product description with scannable text highlighting the features and benefits of your products.
This not only helps your customers learn more about your product(s) but also benefits you from an Amazon SEO point of view. Amazon claims that A+ does help with your ranking.
---
A+ Content vs. Enhanced Brand Content
A+ and Enhanced Brand Content (EBC) are comparable however, A+ is a marketing tool in AVC (Amazon Vendor Central) and EBC is a marketing tool in ASC (Amazon Seller Central), which at this moment is inactive for European marketplaces.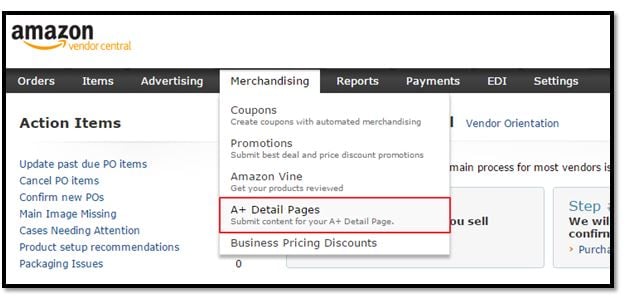 Enhanced Brand Content features enhanced images and text placements on product listings while A+ Pages include high-quality photos, video, and comparison charts.
When it comes to A+ content merchants have the option of self-service or using 'Amazon Builds'.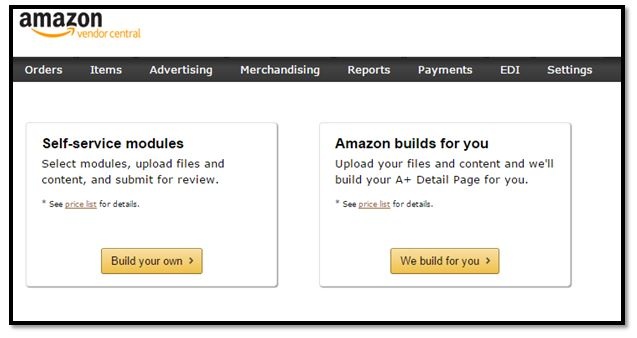 Amazon Builds are more expensive (up to three times more per page) than self-service but makes the setup process significantly easier. This service offers the following levels:
Basic
Silver
Gold
Platinum
---
How to make the most out of A+ Content
Whilst you will still need to submit the content and photos, Amazon Builds will choose the design layout and detail for your page.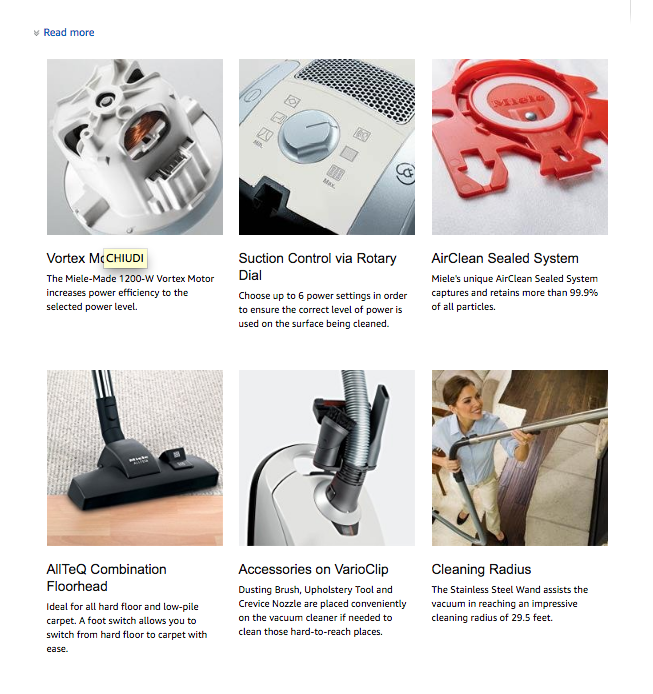 One of the most beneficial features within the A+ content are conversion charts. This allows customers to understand the features of the products benchmarked against the products offered by competitors. This appears to the customer like this great example by Miele: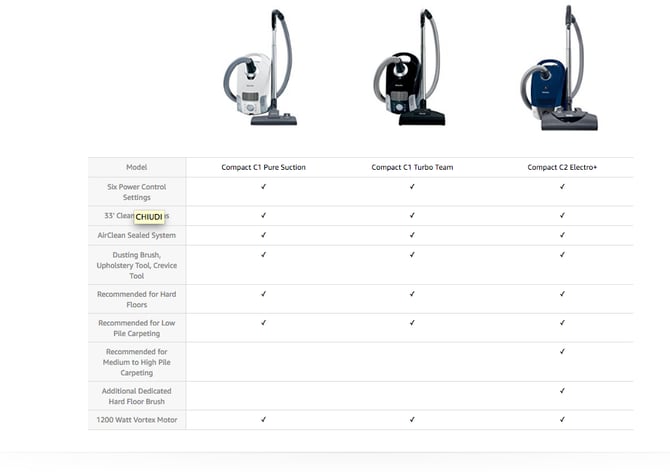 Whilst sellers have reported a 3-10% conversion increase, you ought to bear in mind the following:
Sellers browsing via mobile will see A+ Content. A+ is mobile compatible, you just have to click through

to

the product description
A+ content is not indexed; you will not see an uplift in organic clicks on your product page.
An Amazon A+ Content page has only two days in which it can be edited after going live and is only available to a product within thirty days of its PO being confirmed.
Unless a vendor has a deal with its vendor manager (dedicated contact person at Amazon), a vendor has to buy A+ credits varying between € 300 and € 1.000 depending on module, product

category,

and ASIN.
Before deciding if A+ content is right for your brand and your products, you may want to consider the following:
What are your competitors doing? Are they using A+ content?
Is there presently a similar customer chart?
How much money is the ASIN currently making? More on ASIN at: Amazon ASIN Number.
---
A+ Content Guidelines
Following Amazon's guidelines is paramount to getting your content application approved and following best practices will help to leverage the success and conversion rate of your page.
The following tips will help you prepare your A+ content:
Do not include special characters and refrain from certain symbols such as the trademark symbol. These are not allowed according to Amazon's guidelines;
Avoid hyperlinks - these are also disallowed;
Include charts. It drives up conversions;
Ensure your images fit the required dimensions;
Remember that your design reflects your brand - consider keeping your design uniform across all pages and targeted towards your customer and in-line with your branding;
Use banners. These break up the text which helps capture customers' interest and delivers further messaging about the product to the customer.
Tip: When considering an A+ page consider how you will be conveying your message. If it is difficult, to sum up with bullet points and basic imagery (such scenarios may include laptops or sound systems for example) it could be worth using A+ content primarily to leverage product description with banners.
---
Conclusion
Fully optimising your products on Amazon by implementing optimum product content, categorizing your products correctly, using the best images, utilising product management tools and ensuring your Amazon price competes as best it means a lot of hard work.
To get your slice of the action, use the above tips, remember to continually monitor and compare your results as you make each improvement and keep a close eye on Amazon's changes. When they release a new, exciting feature it is as a result of clever research and keeping ahead of the game will help you stay ahead of your competitors.
Other Amazon-related articles you may find useful: