More countries now have access to product ratings on shopping ads
Product Ratings is a five-star system for individual products that appear on Google Shopping ads. The rating is aggregated from multiple sources, so users trust them. They are also highly visible when users do a product search, making listings with product ratings stand out.
In the example below, two of the listings have product ratings. Both of them stand out from the other listings on the page.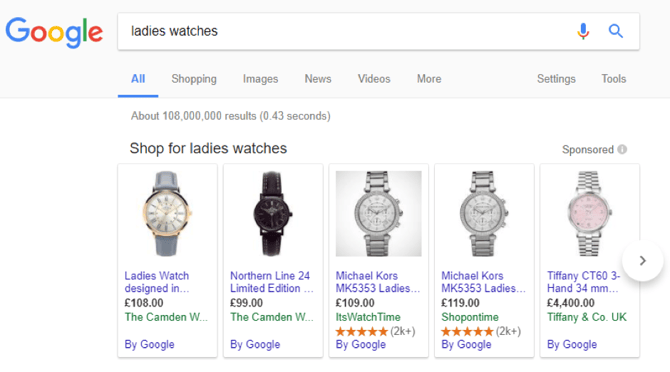 As a result of the enhanced trust they give your listings, as well as making your products more visible, product ratings on Google Shopping can help you increase conversions.
Google previously restricted their use to 13 countries. Now product ratings are available everywhere you can run Google Shopping ads.
This means you can now use product ratings on ads in 33 countries including Ireland, Malaysia, New Zealand, Russia, Singapore, South Africa, Turkey, and the United Arab Emirates.
If you run Google Shopping ads but don't yet have product ratings enabled, you should sign up today.
Updates that make Google Manufacturer Center more powerful
Google Manufacturer Center is like Google Merchant Center except it is for manufacturers and brand owners rather than retailers:
Google Manufacturer Center – for brand owners who manufacturer products
Google Merchant Center – for retailers who sell those products
Google recently announced three major updates to Manufacturer Center:
1. It is now available in more countries
Google Manufacturer Center is now available in Australia, Brazil, France, Germany, the Netherlands, and the United Kingdom. If you're a manufacturer and your products are sold in any of these countries, you can now use Google Manufacturer Center to ensure the proper display of your products in Google Shopping ads.
2. The introduction of the Manufacturer Center API
the introduction of an API means manufacturers can now control information programmatically. This makes updating products in Google Manufacturer Center more efficient and accurate.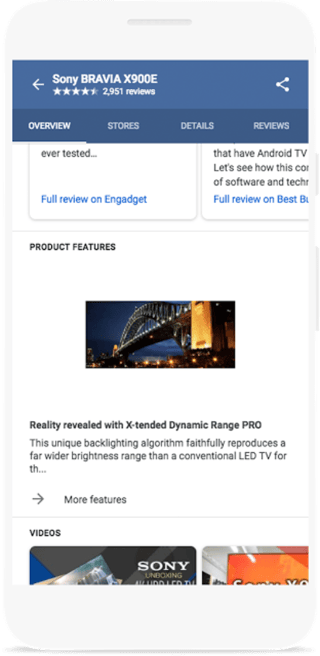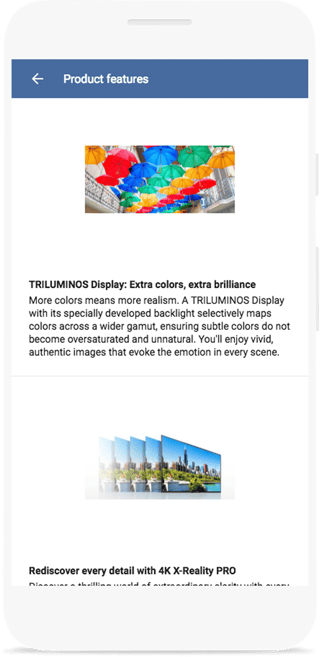 3. Manufacturer Center Information now appears in Google Knowledge Panels
Google Knowledge Panels provide detailed information on a user's query directly on the search results page, i.e. without the user having to click. Google now uses information in Manufacturer Center to populate Google Knowledge Panels relating to products.
One important point to remember, however, is that this only applies in the US at the moment.
While Google Manufacturer Center is for brand owners and manufacturers, it provides benefits to everyone:
Manufacturers

– gives manufacturers greater control over how their products appear in Google Shopping Ads. This ensures ads display the right data.
Retailers

– ensures correct and detailed information appears in Google Shopping ads that retailers run.
Consumers

– enhances the buying experience as consumers see the correct information as well as the detail they need to make a buying decision.
Introduction of Dynamic Remarketing for Apps
Dynamic Remarketing for Apps means you can now do similar campaigns targeting people who use your app:
A user views a product or products on your app but doesn't make a purchase
Again, Google gathers details about the products the user views so it can show them dynamic ads
When the user browses the internet, Google displays ads to them based on the products they looked at in your app
When the user clicks on your ad, their device opens your app, so they can view the product and make a purchase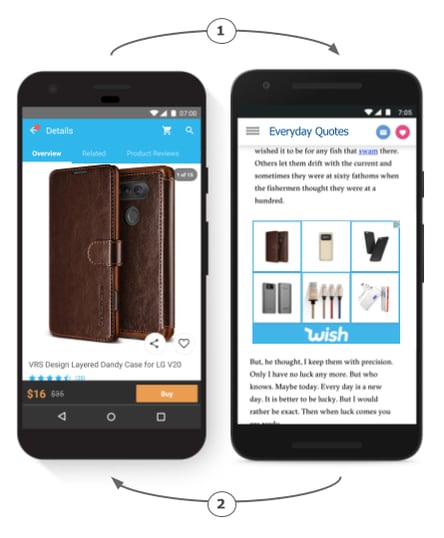 This will increase conversions. In fact, in trials of the system, click-through-rates increased by 400 percent when compared to remarketing ads that were static.
Run remarketing and dynamic remarketing ads in Gmail
Google already displays your remarketing and dynamic remarketing ads on websites in the Google Display Network. It has now extended this, however, to include Gmail. In other words, people using Gmail to check their emails can also now see your remarketing and dynamic remarketing ads.
When a user then clicks on one of these ads, they will see your products in a shopping experience designed to maximise conversions.
Google Merchant Updates: Opportunities and Shipping Deadlines
Google has also added a range of new features to Merchant Center that can help you get more traffic to your website from Shopping ads and increase your sales. Here are some of the main ones you need to know about:
Opportunities – you may already be familiar with the diagnostics tab in Google Merchant Center. It deals with errors.
Opportunities also helps you update and optimise your products, but instead of showing you errors, it gives you information on what you can do to show more people your ads and get more clicks.
For example, Opportunities may give you information on changes to make on certain products to maximise results. Google uses the past performance of your account, general trends, and your settings to give you this information.

Shipping deadlines – shipping deadlines are important at several times of the year, depending on your business. One of the most common deadlines, however, is at Christmas. Google now lets you add shipping deadlines to give customers accurate information.
You can do this by going to shipping settings in Google Merchant Centre. Adding shipping deadlines improves the service you offer to customers plus it can help you get more sales, i.e. getting a sale from a customer who might otherwise not have bought from you as they didn't know the deadline.
Keeping your products visible to Mobile Users
Being at the top of search results is always important, but it is even more important when it comes to Google Shopping ads on mobile devices. After all, the real estate on a mobile screen is very limited and users will only scroll so far. To optimise your results, your ads need to stay at the top.
To help you achieve this, Google has introduced a new metric – ATIS. It stands for absolute top impression share. In other words, the percentage of top impressions your ad achieves.
Having this information enables you to identify products that are not appearing in the top spot as often as you think they should. You can then implement strategies to increase the ATIS for those products.
Conclusion
All the updates above have two objectives – enhancing the user experience and helping you increase conversions.
Therefore, it is worth spending time getting familiar with and then implementing the tools above that are relevant to your business. This will help keep you ahead of the competition as well as generating more product sales.