---
What is Unit Pricing Measure?
It is a recommended attribute that Google Merchant uses to assess the measure and dimension of a given product without shipping packaging. It should be a positive number and the format has the be: Numerical value + Unit: 1.5kg, 100ml, 16.9oz.
The unit measurement has to be expressed in one of the accepted units:
| | |
| --- | --- |
| Weight | oz, lb, mg, g, kg |
| Per unit | ct |
| Volume US imperial | floz, pt, qt, gal |
| Volume metric | ml, cl, l, cbm |
| Length | in, ft, yd, cm, m |
| Area | sqft, sqm |
---
Recommended or Mandatory?
Recommended for some products, e.g. hardware, food, beverages, flooring and perfume. It is also recommended when submitting the 'unit pricing base measure' attribute.
It is mandatory in some countries (EU and Switzerland) where it is required by laws: UK, Germany, France, Italy, Spain, Switzerland, the Czech Republic, and the Netherlands.
'Unit pricing measure' in Various European Languages
The Google Shopping feed attributes have to be translated to the language where the products are being advertised:
DE: Grundpreis Maß
FR: Mesure de prix unitaire
ES: Medida del precio por product
IT: Unità di misura per prodotto
NL: Eenheidsprijs hoeveelheid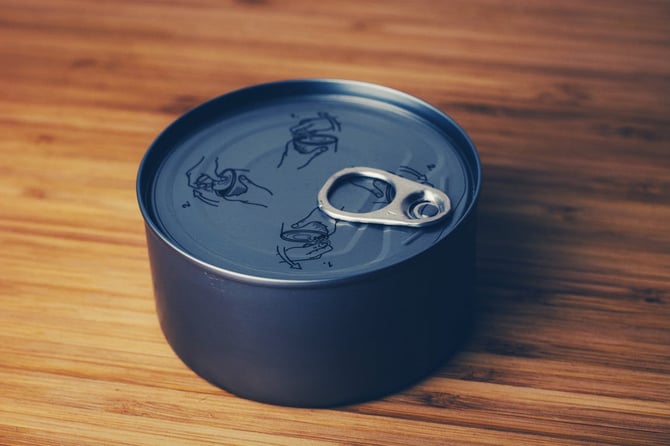 Let's say you are selling canned tuna online. The net weight of each can should be listed on the product page. If you include it in your product data feed as well, it will be easier for Google to compare the various tuna-products.
More product information usually leads to more impressions and a better conversion rate.
Let's see below how you can add 'Unit pricing measure' to your Google Shopping feed.
---
1. Add 'unit pricing measure' to your feed
If you already have this attribute in your source feed, mapping it to Google's requirements will be easy.
First identify which field in your data feed that contains this information and map it to Google's 'unit pricing measure' field:

---
2. A single ID for all unit sizes
Sometimes merchants will have one ID for a given product, regardless of the size/content. In our tuna-example: a merchant could have one ID for 100 gr, 250gr and 1 kilo of tuna.
The thing is that they are three different products and Google should be able to differentiate them.
A quick fix is to create new IDs by combining the original ID with the weight of the product and separate them everything by a dash.

---
3. Different spellings for the same measure
As seen above the unit measurement has to be expressed in one of the accepted units, e.g. mg, g, kg etc,
The devil is in the detail: you cannot enter g. or gr. or gram. The only value accepted will be g.
The solution to this is to quickly re-map your measures to make sure Google supports your unit pricing measures.

The success of your Google Shopping Campaigns depends largely on the quality and accuracy of your product feed. The more information you include, higher the chances your product listings ads will perform better.
If you have found this article on Unit Pricing Measure valuable, then you'll probably find our Complete Guide to Data Feed Optimization useful. Download it and learn how to drastically improve the quality of your data feed.