1. Remove Unprofitable Products
Many products get a lot of clicks but never get sold. Removing these unprofitables from your campaign saves you a lot of money. Only spend your budget on Winners.
DataFeedWatch-Analytics enables you to identify all unprofitables and removing those products from your shopping feeds with a single click: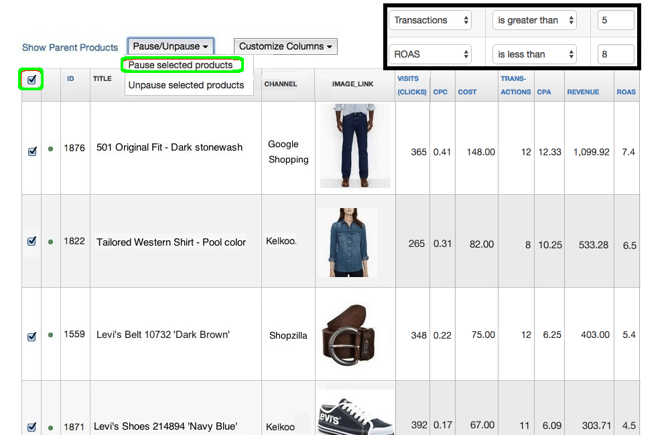 ---
2. Set Availability
When the Availability of each product is in your data feed, you will no longer waste your advertising budget on products that are not in stock:

---
3. Add Product Type
Bidding on your own product types is way more effective than bidding on a channels's generic categories:
If you sell rings, you probably have 3 product types: silver, gold and diamond. But e.g. Google has only 1 category: Apparel & Accessories > Jewelry > Rings.
So if you bid by (Google's) Category, you will have 1 bid for all rings. If you add product type to your data feed, you will be able to set separate bids for each ring type.

or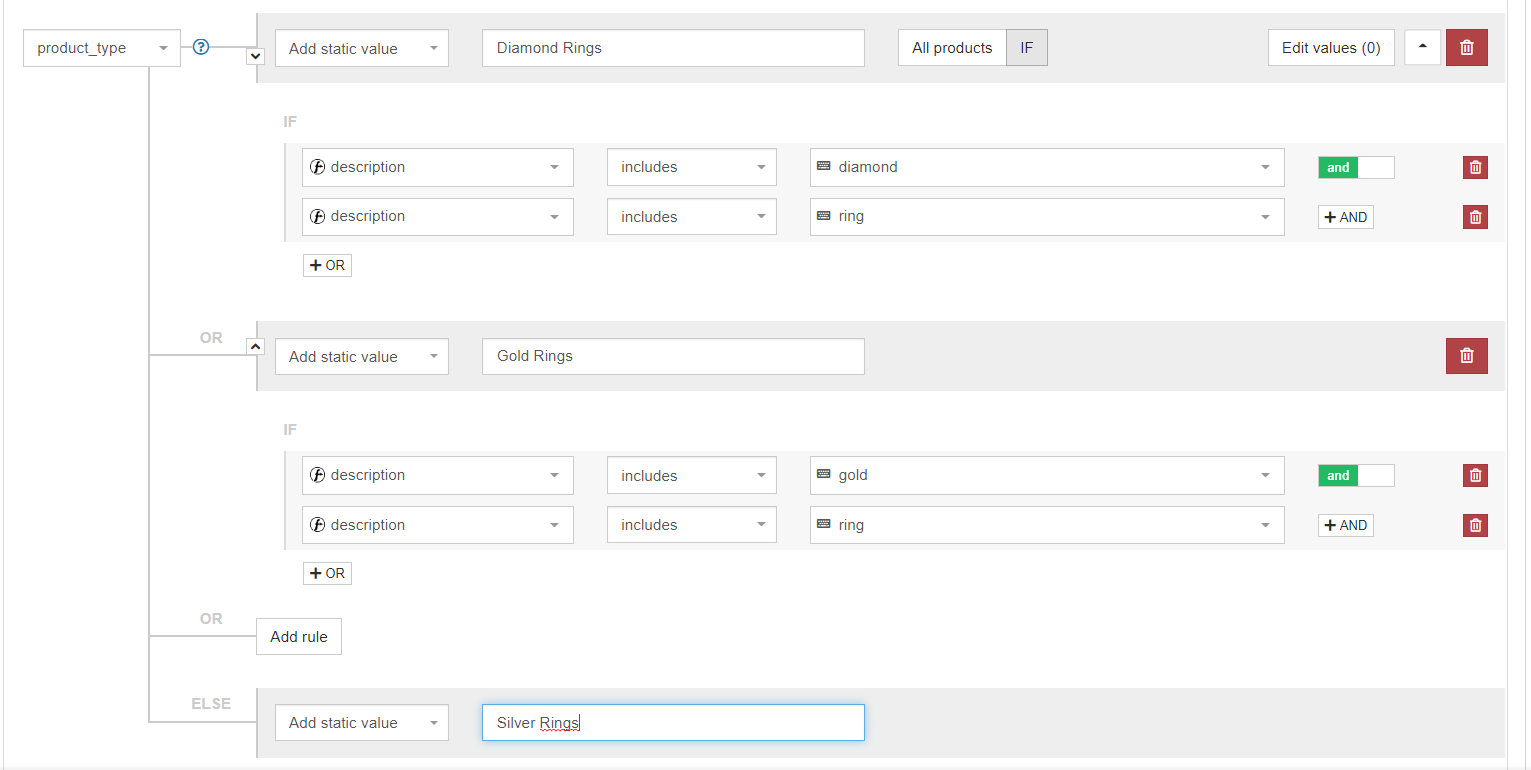 ---
4. Use Custom Labels
If you want to bid on something other than category or brand, you need to create a Custom Label for e.g. price or margin or season or special offer.
It enables you to bid more on higher priced products or on the products that are on sale this week. Bidding on specific attributes can improve your RoI drastically.
---
5. Optimize your Product Titles
Include important attributes like brand, color and size and the most important keywords in your Title:


---
6. Add the Channel's Categories
Including the most specific sub-sub-sub-category from any channel's taxonomy will improve your conversion rate.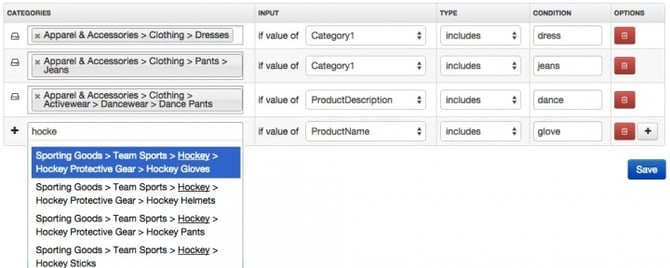 ---
7. Promotions
Adding promotions to your product ads is one of the best ways to stand out and increase traffic and conversions.

---
8. Add the Item group id or parent id
If you are able to identify the parent products, you can
send only parent products to certain channels (instead of all variants)
aggregate performance data for all variants and review the performance on parent level.

---
9. Add Mobile link
If your site has a Mobile version, it is important that you let the shopping channels know. Then they can link your product ads to the mobile version of your product pages.