Get your own copy of What is Amazon ASIN number & how to get it?
---
How to categorize your products correctly
Fix common errors and drawbacks on Amazon
Win the Amazon Buy Box
Optimize your product listings with product content and best images
---
What is an ASIN number?
Amazon Standard Identification Number (ASIN) is a ten-digit alphanumeric code that identifies products on Amazon. It's unique for each product and is assigned when you create a new product in Amazon's catalog. Almost every product on Amazon has an ASIN with the exception of books (they use the ISBN or International Standard Book Number in place of an ASIN). Getting this Amazon identifier for your products is necessary before you can sell them on Amazon.
---
When to create a new ASIN or use an existing ASIN?
For any single product sold on Amazon, there should only be one ASIN and one product detail page. This makes it easier for customers to navigate Amazon's massive catalog. Any duplicate products and their ASINs are eventually merged.
Use case: Use an existing ASIN
Before you sell an item on Amazon, check if an ASIN already exists for that product. If there is one, you can start selling by creating an offer under that ASIN. When you do this, you share the ASIN with every other seller offering the same product. This is generally the case for resellers, retailers, and products with wide distribution.
Use case: Create a new ASIN
If an ASIN doesn't exist, then you'll need to create a new product in Amazon's catalog first. Once you've created a new product, Amazon will assign it a unique ASIN and you can begin selling. This is commonly the case for brand owners, private-labels, and sellers with exclusive distribution rights.
In short, you only need to create a new ASIN if the product you want to sell is not in Amazon's catalog.
---
How to find an ASIN?
Find an ASIN on Amazon
You can find an ASIN using the search box on Amazon's homepage or within the Add a product page of your Amazon Seller Central account. Search by product name, model, UPC, or EAN.

From the search results, click the link to the product's detail page. You'll find the ASIN in the middle of the product information section.
The ASIN also appears in the URL of the product.
These methods are great for a few products but are not very scalable. You'll need more robust tools if you want to find ASINs in bulk.
Find an ASIN using 3rd party tools
There are many ASIN lookup tools available. With these solutions, you provide the product's name, model, UPC, or EAN and the tool will look up the ASIN for you. You can key in product data manually or provide a file for upload. With these tools, single searches are generally free while bulk searches require a subscription fee.
Here are a couple of ASIN lookup solutions on the market:
Find ASINs in DataFeedWatch
If you're a DataFeedWatch user and you use our Amazon integration, then you can easily find and download ASINs for your products.
In DataFeedWatch, navigate to the list of channels within your shop
Find an Amazon channel
Open the Options dropdown on the far right and click Show ASINs
Use the Customize Columns button to add the ASINs field to the table
Optionally, you can download the results in a CSV file
---
How to create a new ASIN
When Amazon's catalog doesn't contain your product, you'll need to add it in order to get an ASIN. There are 3 basic ways to do this:
Using Amazon's admin panel

The simplest way to add products to Amazon is by using the Add a product feature in your Amazon Seller Central account. In the method, you add each piece of product information manually through Amazon's web-based admin panel.
This is a great way to learn Amazon's product addition process and data requirements. Unfortunately, it's not a good method for adding a large number of products.
Using Amazon inventory templates
You can upload product data using Amazon file templates. First, you'll need to download a category-specific file template from Amazon. You can find these in the Add products via upload section of your Amazon Seller Central account.
Once you've filled in the file temple, you need to upload it to Amazon. Amazon will process the file, create new products, and assign them ASINs.
This method is great for adding a large number of products. The drawbacks are that it requires proficiency with Excel files and lacks automation.
Using a feed solution
A great way to create new products on Amazon is through an automated feed. Feeds help sellers create large numbers of new products easily and systematically. A feed pulls data from a source like your eCommerce shopping cart or backend system and sends it to Amazon.
In addition, many feed solutions offer features that let you edit your source data before it's sent to Amazon. This is useful since your source data may need tweaking to meet Amazon's strict data requirements. You can also use these features for optimizing fields for SEO and conversion.
Using DataFeedWatch
Our Amazon integration has a powerful rule-based mapping engine that allows you to tailor product feed before sending it to Amazon. With smart control over your data, you can reduce feed errors and build higher-performing listings.
In addition, our integration includes Order Management which allows you to sync orders between your shopping cart and Amazon. These functionalities help you grow your businesses by automating routine eCommerce workflows.

Contact our sales team and schedule a demo to learn more about our Amazon integration.
Upload Errors
When creating new products, you need to meet Amazon's strict ASIN creation policy and product data requirements. If you don't, you'll receive errors and your new products may get suppressed or not get created at all.
If you're using Amazon's admin panel to create products, you'll see many errors right away. But if you're using an inventory file template or a third-party solution, then you won't see errors until after Amazon has processed your file or feed upload.

Amazon communicates problems in your file or feed with error codes. Understanding these errors and debugging them can be difficult. To help you, we've written an article that explains the most common Amazon errors and provides actionable solutions on how to fix them.
---
Making the most of your ASINs
Now that you have your ASINs, let's make the most of them. You can manage your ASINs in a way that helps you protect your brand, enhance description content, and concentrate traffic on the right ASINs.
Using ASINs to protect your brand
Brand Gating is a way Amazon reduces counterfeit sales on their platform and protects brands from unauthorized use. It blocks sellers from using ASINs without the brand owner's permission.
In order to sell a gated brand on Amazon, sellers must pay a fee (often $1000 or more per brand). In addition, the seller must provide evidence (like recent invoices or written permission) proving they have authorization from the brand they are representing.
If you want to protect your brand, here's how to get your brand and ASINs reviewed by Amazon for gating.
Enroll in the Amazon brand registry.

Once your brand is enrolled in the program, open a support case and send a list of ASINs you want to have gated.
It's important to know that you must register your brand as a trademark before you can enroll in the Amazon brand registry.
Another benefit of enrolling in the Amazon brand registry is that your ASINs will get access to A+ content. This gives you richer description options including a unique brand story, enhanced images, and text placements. According to Amazon, adding A+ content to your product detail pages can result in higher conversion rates, increased traffic, and increased sales when used effectively.

If you want to know more, we created an in-depth article on how to Protect your Brand on Amazon.
Merging ASINs
Early in the article, we stated that Amazon does not allow multiple ASINs for individual products sold on Amazon. In reality, sellers often create new ASINs accidentally or intentionally when an ASIN already exists for a product.
The end result is that traffic for one product is diluted among multiple product detail pages. Also, differences in the quality of the product detail pages and reviews may give customers the wrong impression of the product.
To remedy this situation, all you need to do is open a support case and submit an ASIN merge request to Amazon.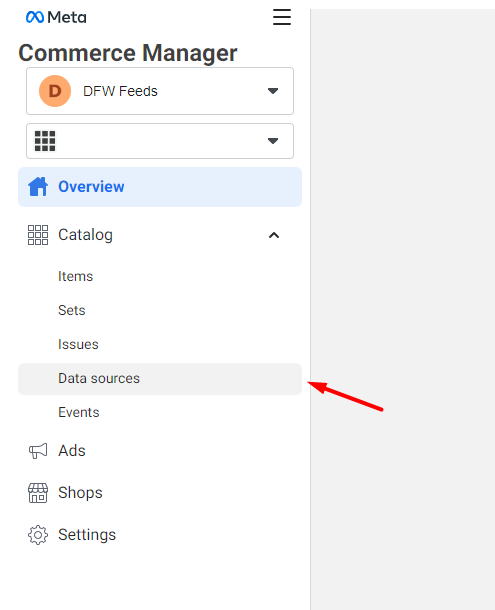 ---
Conclusion
We hope that after reading this article, you understand what an ASIN is, why they are important, and how to get them.
We discussed several ways you can create an ASIN. Some methods work for individual products while other methods are better for sellers with large catalogs.
In addition, there are solutions with additional features that let you edit your product data before uploading to Amazon. These features are useful for ensuring product data meets Amazon's strict requirements and optimizing fields for SEO and conversion.

We also covered how to protect your ASINs from unauthorized sellers and how to get access to richer product descriptions. Finally, we discussed how you can merge unwanted duplicate ASINs through merging.
What may also interest you:
---