Why finding the right product is important
Profit. The first thing you need to know is how much money (if any) you can make by selling your products. There are some items that are harder to sell than others and items that are more profitable than others.
It is also important to bear in mind your competition levels. There is a lot of competition on Amazon and you will need to ensure you have a strong strategy for getting your products in front of your most ideal customers. Some products are easier to market than others.
Wondering how to choose a product to sell on amazon? Read on!
---
How to know what to sell on Amazon?
To know what to sell on Amazon, it's essential to conduct market research and analyze customer demand. Start by browsing Amazon's Best Sellers and Hot New Releases categories to see what products are currently popular. You can also use tools like Jungle Scout or ZonGuru to track product trends and sales data.
Additionally, consider your own interests and expertise. If you have knowledge in a particular niche, you may be able to identify a gap in the market and create a product that caters to that demand.
Furthermore, pay attention to customer reviews to get insights into what customers are looking for in a particular product. By conducting thorough research, you can find profitable products to sell on Amazon and gain a competitive edge in the marketplace.
---
How to find what products are trending on Amazon
When considering products to sell, you may want to look at the trending items that people are searching for, as well as the items that are already saturated with sellers.
Method 1: eCommerce trend reports
Another question: How to find out what products are trending on Amazon?
A great way to identify trending products is to look at different eCommerce trend reports that indicated the most popular products. You can find such reports prepared by Shopify, Google or other websites. Some of them focus exclusively on Amazon's trends.
For example, from this Shopify report we can see that for 2023 the trends are power tool accessories, dog toys, costume shoes and laptop batteries.
According to their research, sales of power tool accessories increased by 23% between February and December 2022. This has been reflected in the shopping habits of online shoppers.
Method 2: Amazon's best sellers lists
Amazon keeps their customers up to date on the current best sellers. You can find this in the top menu of the site: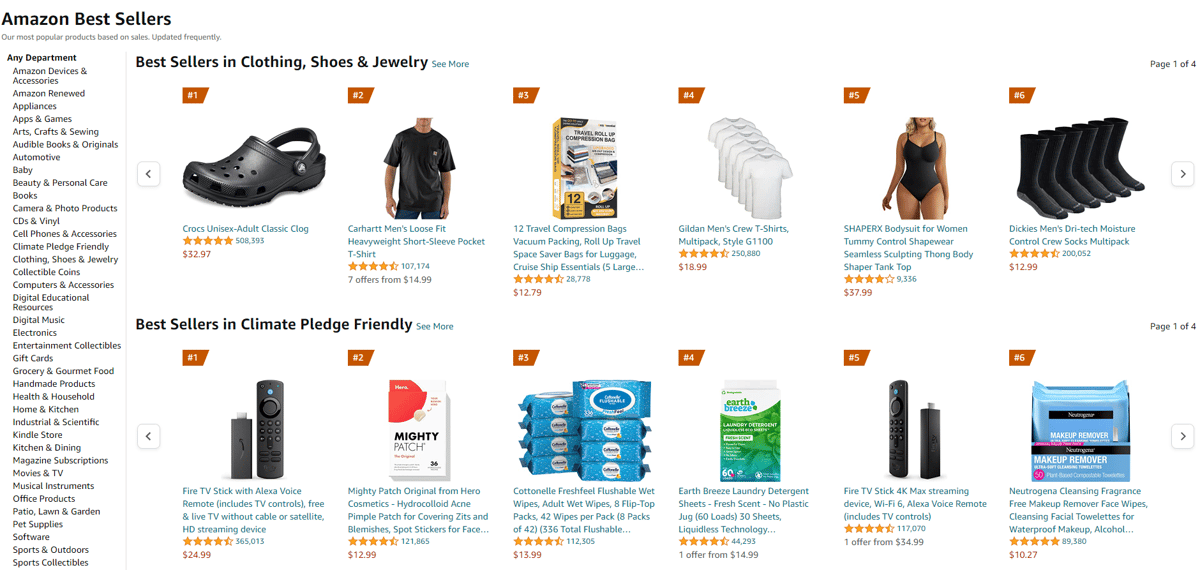 A great feature of this is the ability to narrow it down by category using the list on the left. This is perfect for understanding current trends and shopping habits at present.
Method 3: Google trends
Another great way to figure out what is popular right now is Google Trends. Not only does it tell you what Google searches are currently trending, it also allows you to compare search terms.
The really useful thing here is that you can see how items have gained (or lost) popularity over time, see exact search queries to better position your product based on what buyers are looking for and so much more.
This can give you an idea as to what is more popular.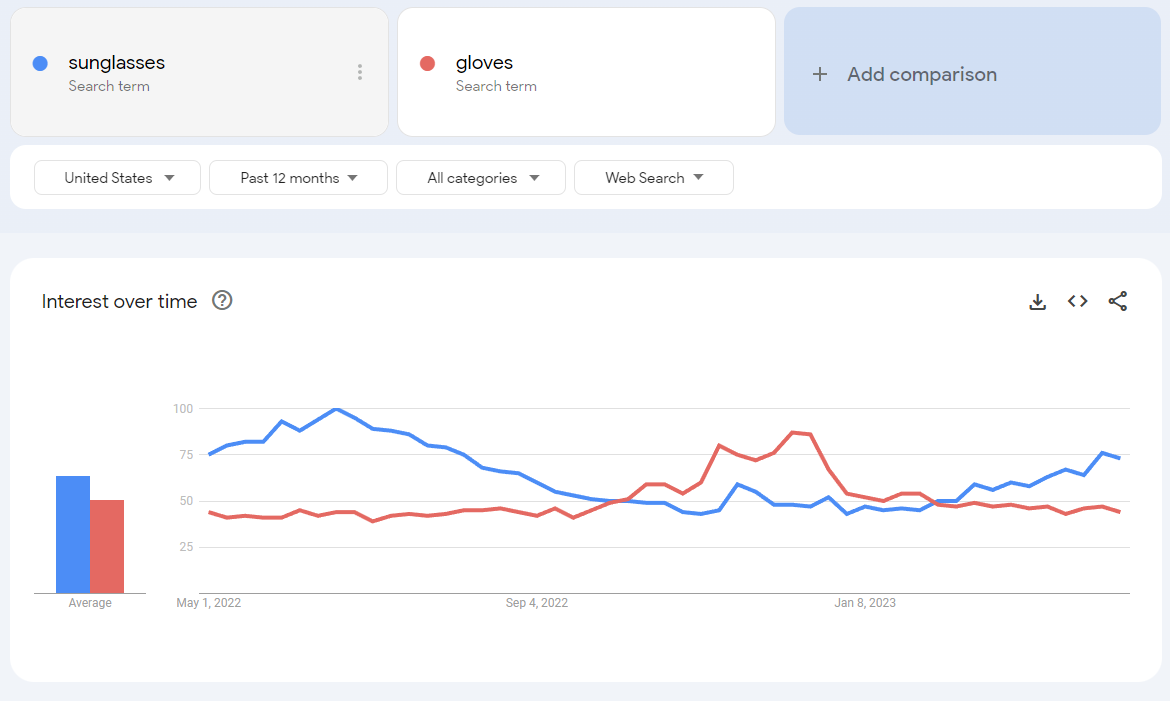 For example, the above is a comparison between sunglasses and gloves. This confirms our assumption that in the US, sunglasses are popular in the summer months and gloves are popular in winter months. This might suggest that if you're looking to sell clothing accessories, you might want to alternate your focus depending on the upcoming season.
---
Profitable vs non-profitable products on Amazon
Method 4: Identifying profitable products
Profitable products
The most profitable items on Amazon come in a variety of shapes and sizes. Here are a few of our selection of the best high growth, high profit areas worthy of consideration (this list updates regularly with specific products - to see the latest individual items click here:
A. Baby products
The population of the planet keeps growing and there is always a demand for baby products. A burgeoning middle class, coupled with a fairly recession proof sector (after all who doesn't love buying a cute Teddy Bear for the little baby in your life?).
Another reason is that babies keep growing all the time and require new clothing, different products and accessories and other sundry items pretty much constantly. In short - the baby market is large, growing, profitable and full of potential returning customers due to the fact that people often have to buy multiple products as babies tend to outgrow clothes, toys and accessories quickly.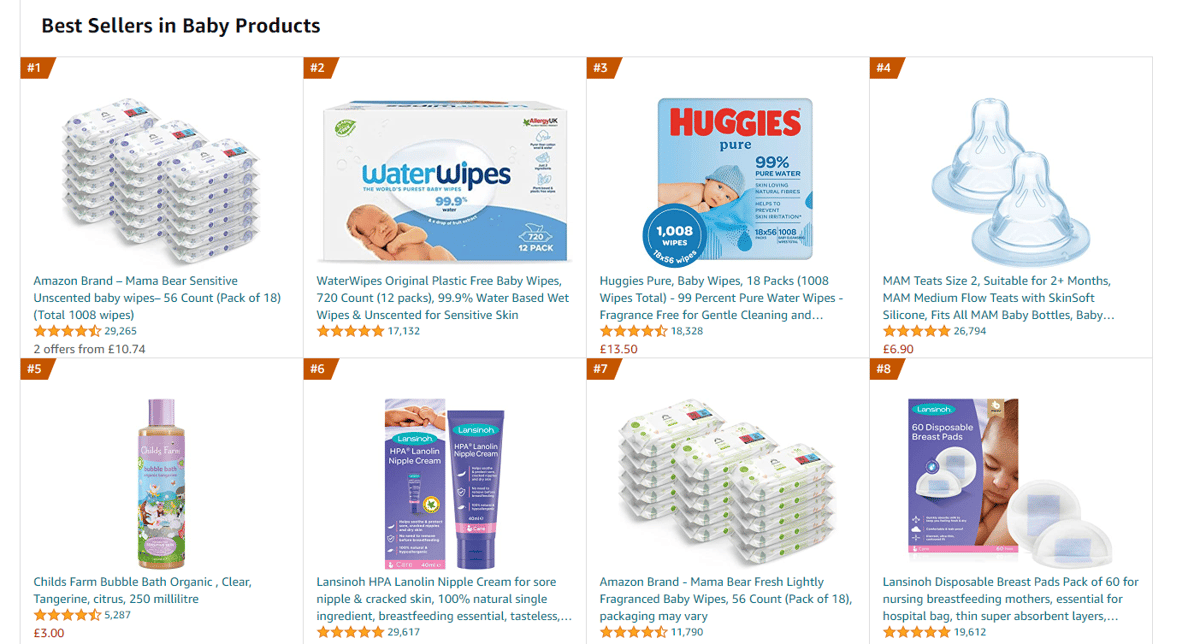 B. Electrical Items
This category is great for Amazon because of the high mark-up/profitability potential and the reduced Amazon selling fees (8.16% instead of the standard 15.3% over £100 when FBA).
Electrical items are always popular for functional reasons (kettle broken - buy new kettle), fashion reasons (my kitchen will have red accessories to 'keep up with the Joneses' - buy red kettle) and rapid technological development - the latest 'must-have' craze or trend.
Shipping can be more expensive and riskier but the margins are there for the savvy seller.
C. Sports/Exercise Clothing
There is a growing fashion for sports fashion! As a lifestyle or day-to-day casual clothing phenomenon there has never been a better time for sports/exercise clothing. 'Gen Z' loves it, lives it and wears it everywhere.
Not to mention the growing trend towards personal fitness, growing hordes of joggers and the simple practical comfort and ease of wearing these clothes.
A big and ever growing market well worth looking into for your Amazon store.
Tip: Along with the boom for fitness equipment, comes increased interest in health supplements that are often a part of the daily diet. Check out our complete guide on

how to sell supplements online here

.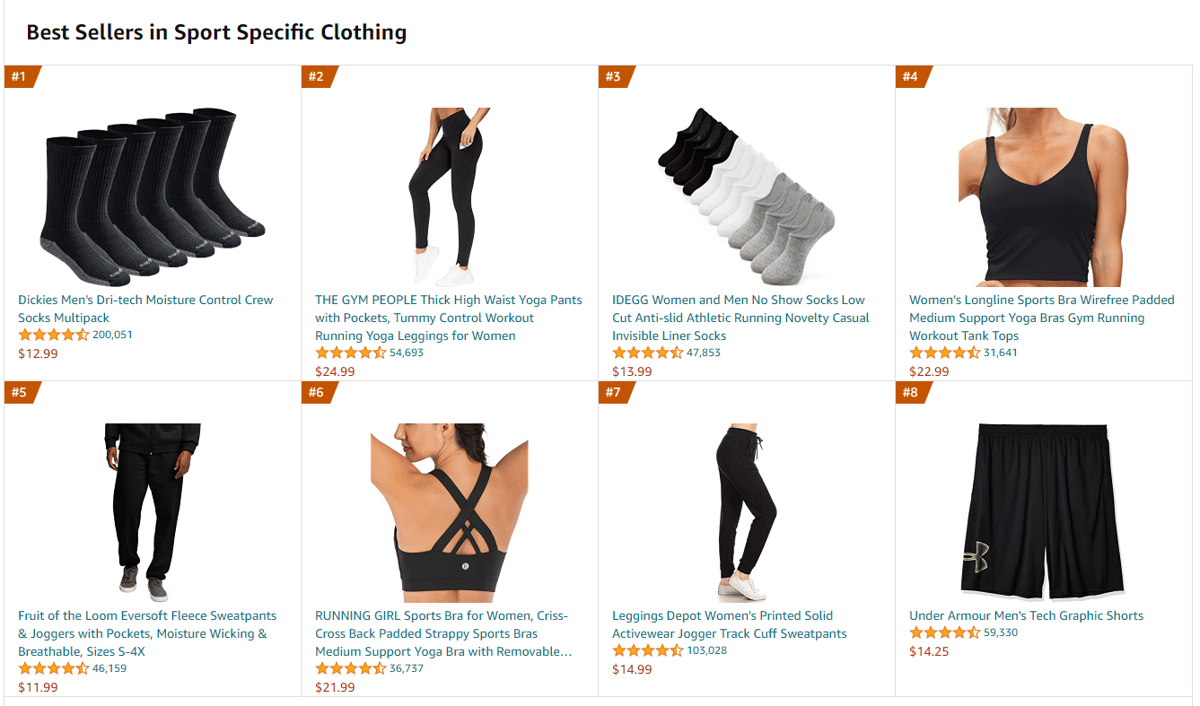 The least profitable products
A. Groceries/Food & Drink
The food and drink sector tends to have quite low profit margins. Supermarkets work because of the volume of products they sell, whereas online stockists may struggle to find the right balance between product sales volume and profit.
Food and consumable products are one of the hardest things to sell online for a number of reasons which include:
Strict FDA guidance and regulations. The approval process is not just complicated, it can be expensive. To manufacture or sell such products, there are a lot of hoops to jump through and some certifications and standards might mean spending additional cash.
Delivery can be complicated. Not all foods can be stored in the same way. Some require specific temperatures, some have shorter shelf lives than others and so on. This can result in wasted stock as well as a more expensive storage and delivery system.

It's important to pay attention to trends but if you are selling something that doesn't have much purpose or day-to-day need, it'll very quickly get old and out of fashion. See fidget spinners and minidiscs for example!
Whilst this might not necessarily be bad for profitability, it's certainly not great for customer life-time value. Nor should it act as a long term business.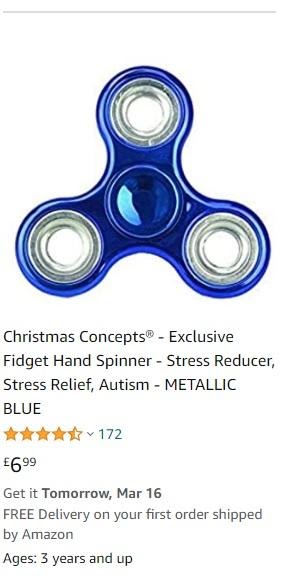 ---
How to find the best products to sell on Amazon
If you are just starting up and you don't want to invest too much, there are a few free or relatively cheap techniques and tools you can use to help you.
Method 5: Researching keyword volumes
One of the first things you'll want to understand is the demand for the types of items or categories you are looking to sell. There are numerous keyword tools out there that can tell you more about how many searches there are around certain keywords.
One of these tools is Ubersuggest - a tool typically used by people looking to research SEO opportunities. It has a number of different features, one of which is a keyword analyzer.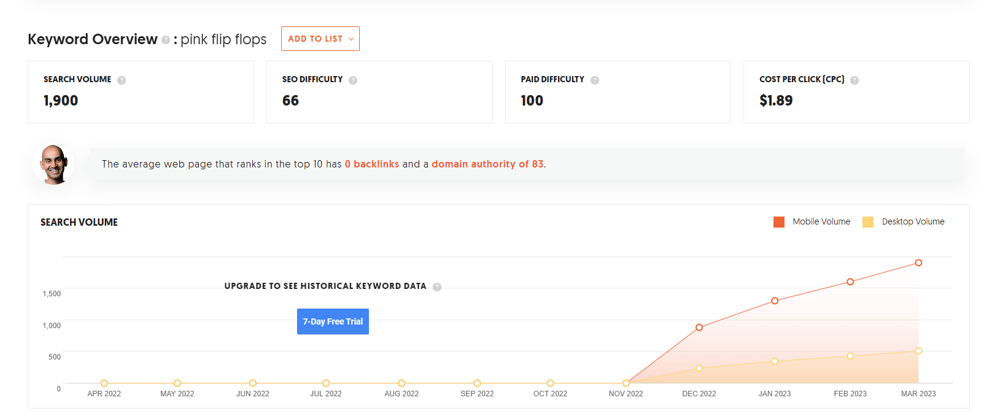 As we can see from the above, looking at the keyword 'pink flip flops' has given an overview of average monthly searches (on search engines).
In this case, we can see there are 1900 people on average looking for pink flip flops, this would suggest that this kind of product could get a lot of people searching. However, we can also see that it is quite difficult to market it on search engines which tells us we may need to dig deeper into competition levels.
Research keyword difficulty (competition levels)
There are also a number of tools to give you an indicative idea as to how much of a challenge you are facing for the items you would like to sell.
Here's an interesting hack through the use of Ahrefs that may help.
If you go to keyword explorer, you can input the keywords you are looking at and choose to see google shopping results only. This will give you an insight into how many people are retailing.

Of course, the even more basic option is to go to Amazon and type in the product you are looking to sell and see how many results there are for this item.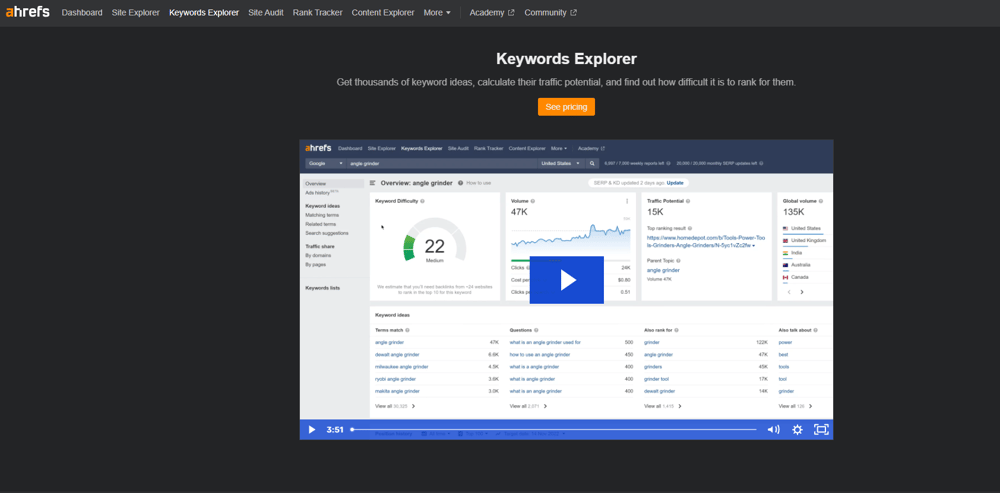 Of course, the even more basic option is to go to Amazon and type in the product you are looking to sell and seeing how many results there are for this item.

Try not to be put off by competition levels though, it is highly unlikely that (unless you are the inventor/innovator) you are selling something nobody has thought of selling before.
In fact, Jeff Bezos himself pointed out in 2018, "Third party sellers are kicking our first party butt. Badly." If you truly believe you can stand out amongst the competition and still turn a profit, go for it.
Another tool you could try such as SEMRush (which offers a basic free version), Soolve and Question DB but we recommend the ones already listed as being the best options for Amazon in particular.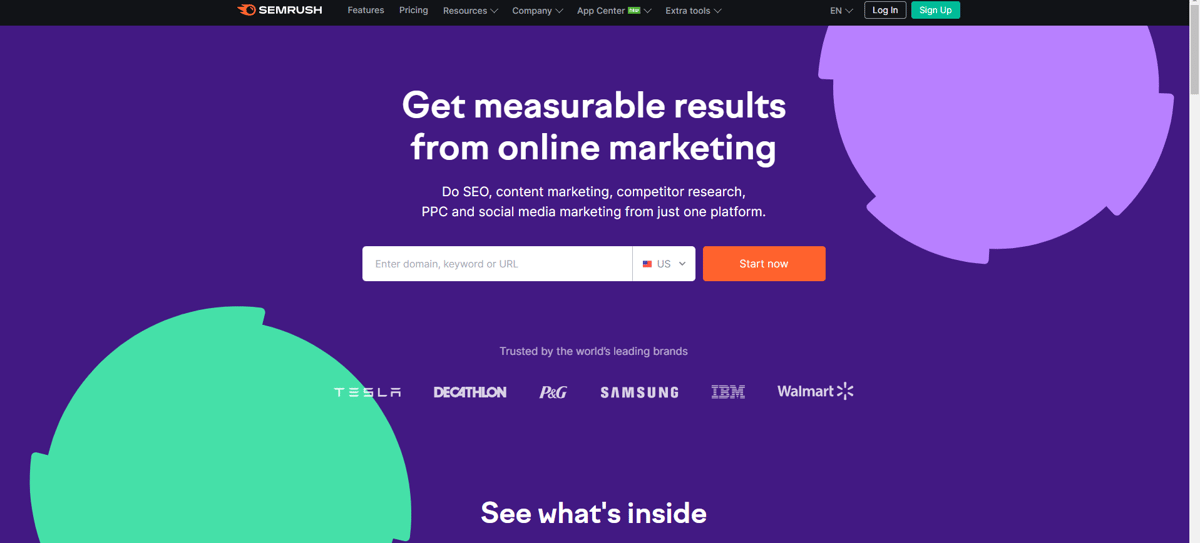 Method 6: Looking at eBay
It might seem like an odd suggestion, but looking at eBay's best sellers could inspire you in your research. A great free resource for this is watchcount.com.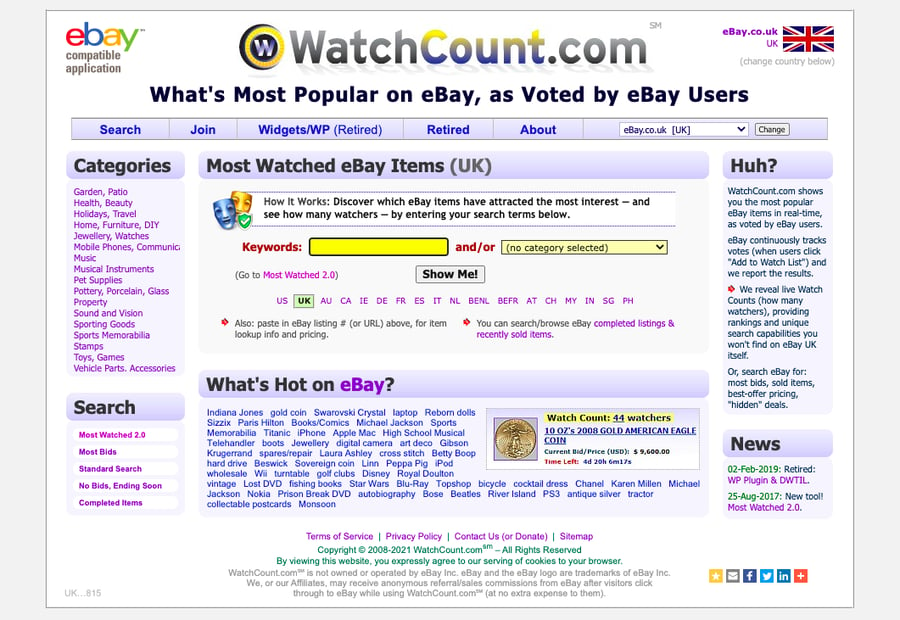 This site gives real time information on some of the most popular, most watched and most bidded on items on eBay.
---
Tools for finding the best products to sell
To help you get an idea as to what is trending, what search volumes are available and what competition levels you might face, there are luckily a wide range of tools available.
Method 7: Using tools to finding the best products for Amazon
SellerApp
SellerApp is a paid function that allows you to discover high volume, low competition products, and niches.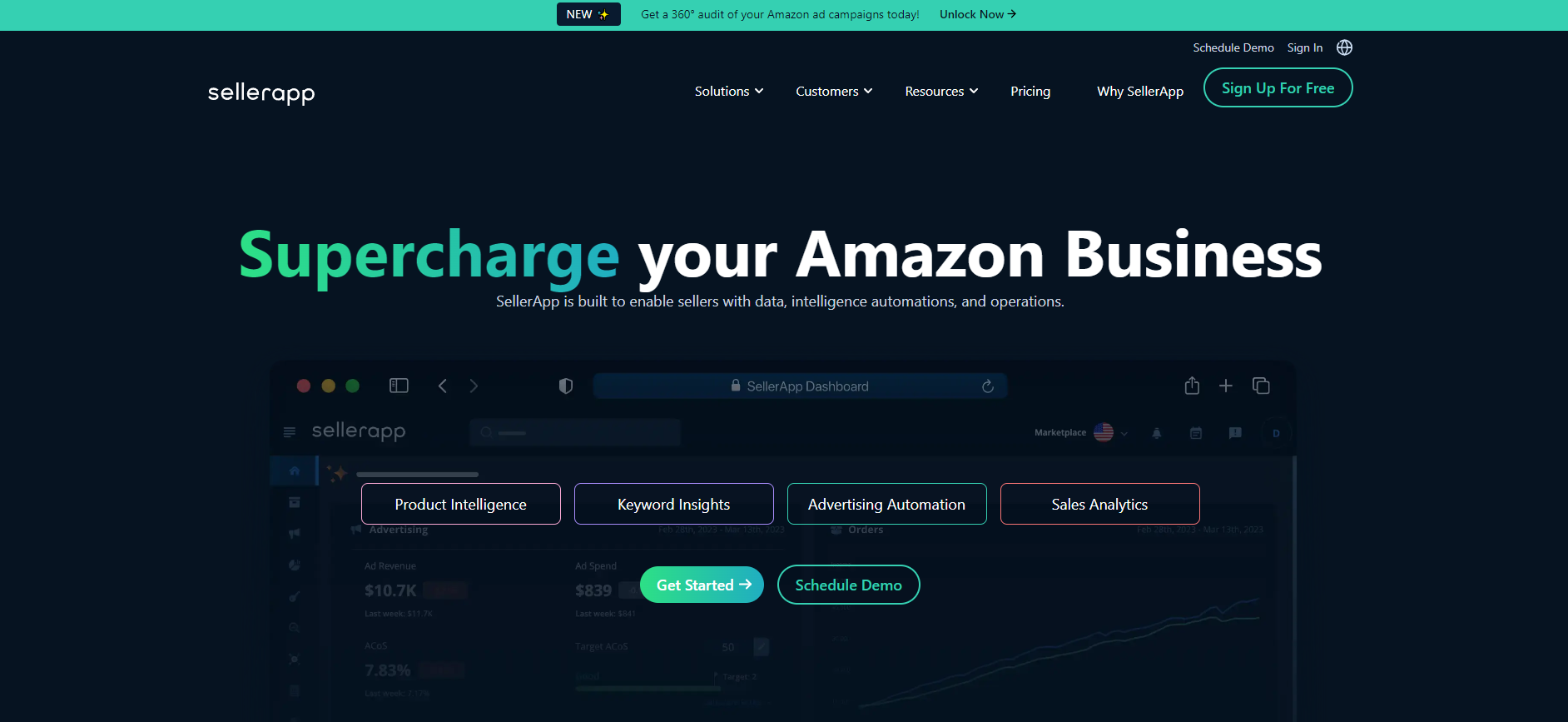 ZonGuru
This paid tool is more of an all-encompassing tool helping you to streamline your research process.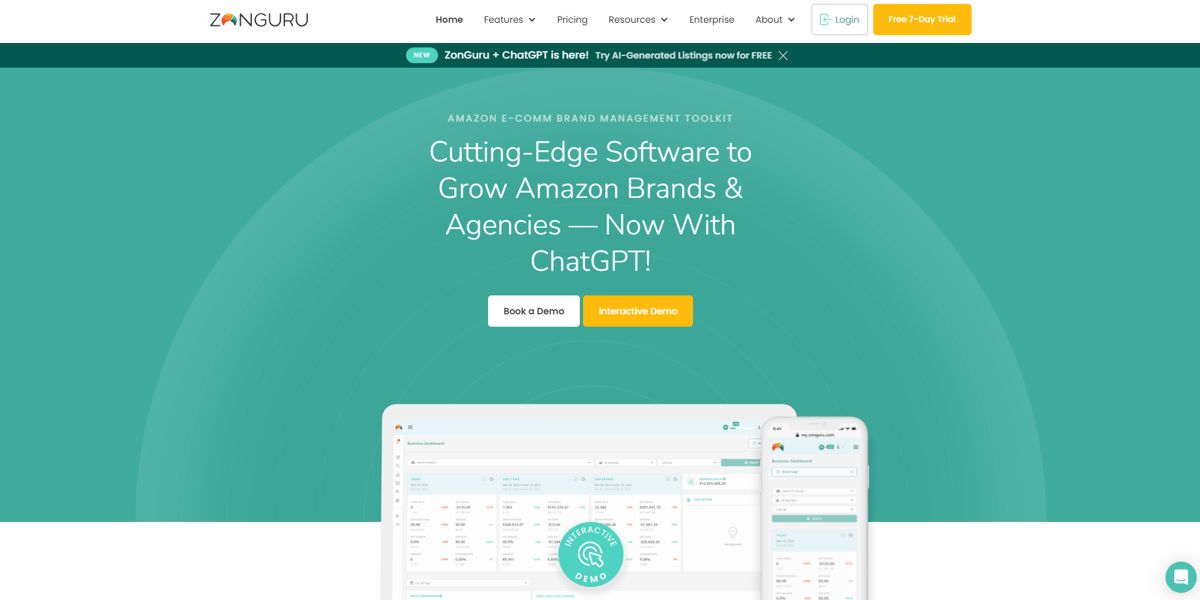 Much like SellerApp it uses a multitude of data points to help you make informed decisions. Another huge advantage is that it can help you identify good suppliers as it collaborates directly with Alibaba.
JungleScout
One of the most popular tools for understanding more about the products you could sell and the competition levels involved is JungleScout.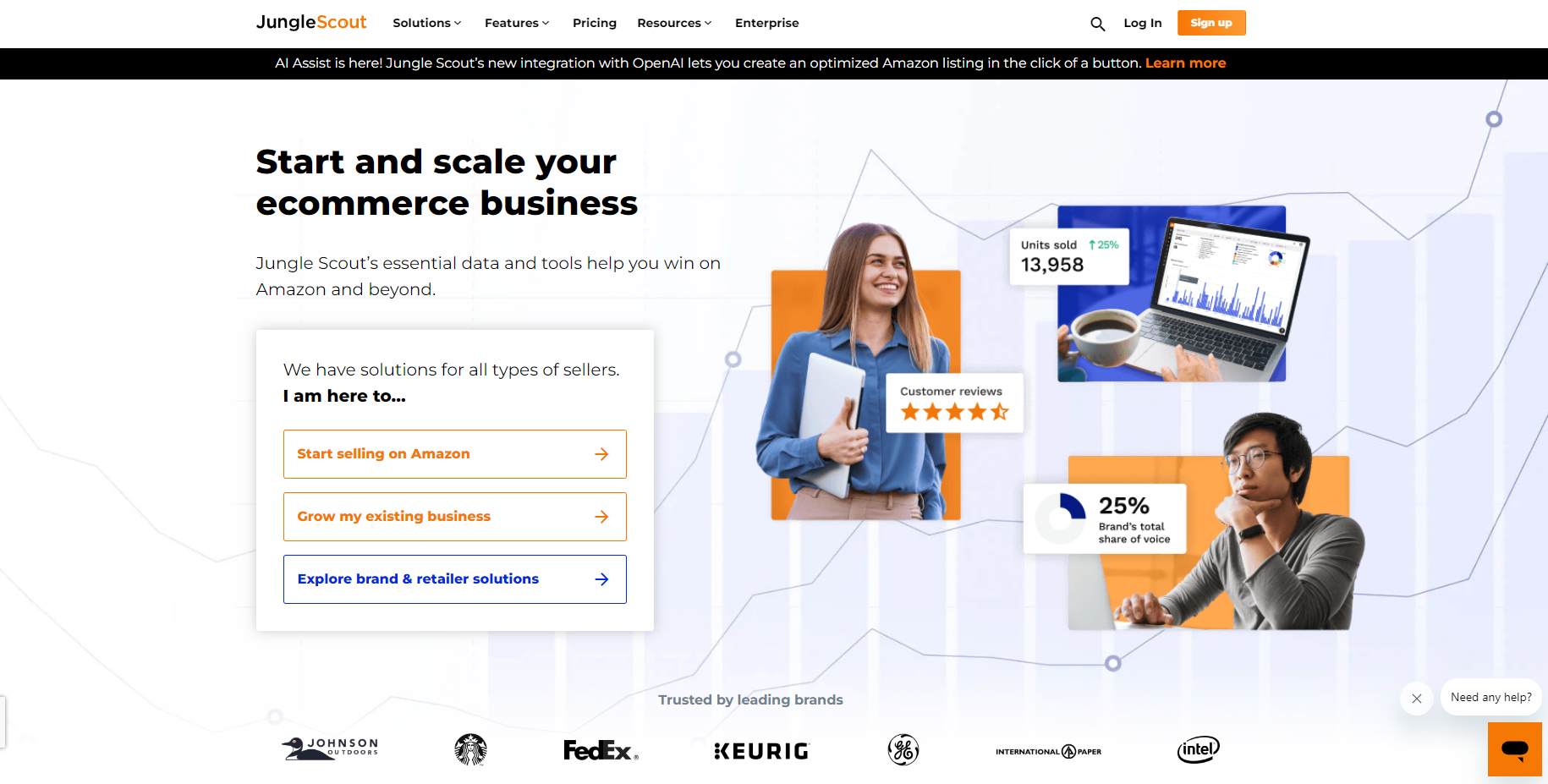 With over 500,000 retailers supported by the use of JungleScout, it is arguably one of the go-to options for many Amazon sellers. Again, this is a paid application so you will need to factor this into your business plans and expenditure.
Browser extensions
There are a number of extensions and plugins that can be used to 'power browse' what is good to sell right now. Some of these induce:
Jungle Scout
Helium 10
AMZScout Pro
SellerApp
Again, these plugins allow you to gather projections, product comparisons as well as keyword suggestions.
---
Costs of selling on Amazon
When considering what to sell on Amazon, you need to consider the costs attached to selling the items. Amazon has two seller pricing plans. Which one you go for is down to the number of items you are looking to sell.
Individual
Perfect for those selling fewer than 40 items a month
No subscription fee
Pay $0.99 per item sold + additional fees
Professional
More cost effective when you sell more than 40 items per month
$39.99 monthly subscription
Additional fees per sale but the $0.99 per item is no longer paid
---
Advertising options and costs involved
If you are looking to boost sales on Amazon, using SEO and/or PPC strategies is a great place to start. Doing either of these will help you your products to stand out to potential customers and drive more people to your product page.
Amazon SEO
SEO stands for search engine optimization. Both PPC and SEO have the same goal, but the SEO type of marketing is about helping the products to stand out organically - e.g. not traffic or placements that are paid for.
It predominantly revolves around ensuring that the keywords that people are searching for in Amazon feature throughout the text of your listing. This will help the product to show up when people make searches that are relevant to your product.
Avoid keyword stuffing
It's important to note that doing things like 'keyword stuffing' (shoving as many keywords into the text as possible) is not the best technique here. The product listing should still make sense and read well. User experience is significantly more important than getting all the possible keywords in the text.
Nail your product titles
You will also want to be clear and concise with your titles. It can be tempting to use adjectives and adverbs in your title but don't. Nobody is looking for a 'gorgeous undersea theme bracelet', they're more likely to be searching for a 'sterling silver dolphin bracelet'.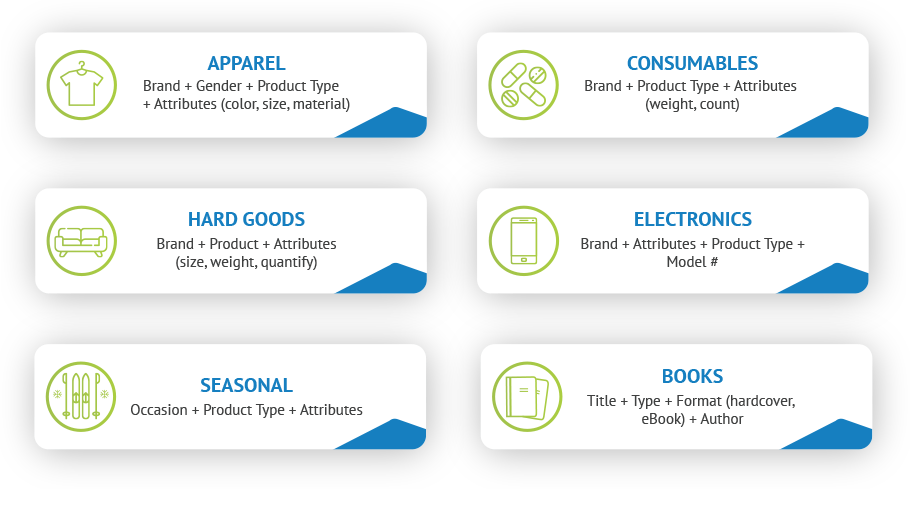 Amazon SEO vs PPC
The primary advantage to doing this is that it is free to do this which sets it apart from PPC. With that in mind, it is worth focussing on SEO with every product. The drawback is that good SEO starts with solid research into what people are searching for which can take time. For more top tips, read about our top Amazon advertising tips.
Amazon PPC
PPC is pay-per-click which means you are paying for your product to sit in a prominent position on Amazon. PPC costs can vary wildly as different products attract more competition than others and thus require a higher fee to achieve placement.
As a retailer you only pay when someone clicks on the advert (hence, pay-per-click). The advantage of PPC is that it is a very quick way to drive traffic to the listing.
Naturally, PPC comes with an upfront cost. Just because someone clicked on your advert and listing doesn't necessarily mean you will make a sale. You need to think about how much money you are prepared to spend to get the sale - this is also known as the CPA (or cost-per-acquisition).
What items work best for advertising?
For SEO, items that have a lot of good search volumes but not lots of people selling the items are a sweet spot. It gives you more of a chance to show up for the search.
When it comes to PPC, you will need to find items that sell well and have a good conversion rate. You will also need to think about whether or not your profit margins allow for the advertising budget.
---
Fulfillment and logistics
Costs of fulfillment
If your product is not FBA (Fulfilled by Amazon - more on that later) then you will need to think about the costs of fulfilling your orders to ensure a speedy and safe delivery to your customers.
In the UK many sellers use the Royal Mail or a Courier Service such as DPD, UPS or Fedex.
Costs vary greatly, as does the level of service you may require. Tracked, signed for, next day delivery… all have differing costs with different providers.
Consider parcel dimensions
Bear in mind that the size of your parcel will have a great impact on the cost of shipping it. Bulky goods in large parcels cost more to ship, need more protective packaging (thus more cost) and often are best served by using tracked and/or signed for services.
A low-value, small item can be sent 1st class as a standard or large letter (meaning it will fit through a standard sized letter box and won't require the courier or postman to knock the door or arrange a 'safe place' to leave the item).
It is also worth bearing in mind that you may need to get insurance for the item sent in the event of a missing or damaged delivery. Most couriers offer additional insurance and it is well worth considering this for items of a fragile or high-value nature.
Timely delivery is key
Customers expect their items to turn up quickly, well packaged and in excellent condition. Make sure you research the best method to ship, insure and protect the goods you are selling. Even if the item was sent in good faith but was damaged by a courier, the chances are that the buyer will leave a negative review for your selling profile or business.
This is not a trend you'll want to encourage as these sorts of reviews and negative feedback can play a huge part in whether your next customer chooses to buy from you.
So always ensure your items are appropriately packaged for transport with a reliable courier.
Cross-border shipping
If you are shipping abroad then you will also need to be aware of the customs requirements from your country and also the country you're shipping to. Most courier websites will pre-populate the required forms and labels, and your post office can also see you right and ensure your shipment doesn't cause customs clearance delays which will again reflect poorly on you in the eyes of your customer.
There may also be duty or other levies and taxes payable on receipt of the item. These costs are usually paid for by the buyer but you may want to factor these costs into your shipping pricing to make life easier for the receiver.
Also, be aware that if the buyer is not made aware of any potential costs such as

VAT or duty payable

, then they may become frustrated at an unforeseen 'extra cost'.
Always be clear as to who is liable for duty or taxes at the receiving end and make sure your T&C's state this to cover yourself in the event of a dispute.
Storage
Another consideration if you are not using FBA is the requirement for storage space. Think about the points below to figure out if storage space is the best option for you:
Where will you keep your products/goods? Will they be safe from the elements, theft and damage?
Will you require insurance or an amendment to an existing insurance policy (Such as using your home/shed/garage as your storage facility)?
Can your family live with the boxes, mess and commandeering of the kitchen table or living room?
If you are very successful and need loads of space, shipping large items or dont have much space available at home it may be worth considering other options.
Could you drop ship your products and let a 3rd party deal with your storage problems?
Would acquiring a lock-up, storage container or even moving to a dedicated business premises be a viable option for you?
Maybe a family member or friend has a spare room or workshop you could use. It's always worth asking and could prove to be a big saving for you.
The costs involved with additional storage, insurance, business rates etc will need to be factored into your pricing strategy and could affect your pricing and competitiveness.
If you have a friend or family member already involved in storing and selling goods then maybe you could go in together to split the burden of storage costs (not to mention have a bit of a sympathetic ear/company while you work!)
Most expensive vs. least expensive
Simply put, the most expensive items to ship or deliver are usually the heavier, more bulky items. The least expensive are small and light and do not have special storage requirements.
Here are some examples of items from both expensive and least expensive categories:
Examples of expensive items to ship:
1. White goods such as washing machines, fridge/freezers and dishwashers
. Not only are they bulky and heavy, they also need to be handled with care.
2. Food and perishable items. There are other things to bear in mind when shipping food.
Firstly, food is usually purchased with other items. Delivery needs of which vary. For example certain items need to be frozen, some refrigerated and others need to be kept in a warmer temperature. This varying nature of items can make shipping more expensive.
FBA (Fulfilled by Amazon)
Around 50% of all sales on Amazon come from third-party sellers, out of the top 10,000 sellers, 66% of them use FBA.
FBA, or Fulfillment by Amazon, is a service where Amazon stores, picks, packs and delivers your products. All you need to do is send them your products and pay for the services you wish to use. The two fees involved include:
Storage costs - you will be billed monthly based on how much space you need.
Fulfillment fees - based on the weight and dimensions of the product.
There are no long-term contracts or ongoing fees involved with FBA making it worthwhile as a test as well as improving profitability.

Full details of costings can be found using the FBA calculator on Amazon's FBA pricing page.
Is FBA worth it?
It all depends on your timeframe, money and storage options. For retailers with limited resources (time being one of them), FBA can be a great opportunity to appear more professional and be more reliable.
One key advantage of FBA is that they also handle refunds. This can be very useful if you are in an industry that experiences a lot of refunds, for example, clothing.
They also provide 24/7 customer support which can be invaluable to reduce the amount of time you are spending helping customers track their parcel or deal with refunds.
It's also worth considering the lifetime value of an Amazon Prime customer. The average Amazon customer spends $700 a year, whereas Prime customers spend roughly $1,300.
Top FBA tips
To make the most of Amazon's FBA, here are some tips:
Pick fast-selling products. Products that are likely to take a while to sell will be costing you more in storage.
Choose your

pricing plan wisely

. It might seem initially unattractive to pay £25 every month, but if you are selling high volumes of stock, the additional £0.75 per item can get rather pricey pretty quickly.
Can I reduce my shipping costs?
There are a number of ways to reduce shipping costs here are some top tips:
Carefully consider what you are selling. Large bulky items will inevitably come at an additional cost which will need to be taken into consideration. If you are picking smaller and lighter items, you may find

delivery and storage

costs are drastically reduced.
Consider packaging: If you are in charge of packaging your products, try to reduce the amount of packaging or the size of the boxes being used. This will help to keep the dimensions smaller and costs down.
Consider limiting your reach. Shipping abroad is often very expensive and can take a while to reach the destination. If you are looking to reduce costs, consider shipping to the country you are based in.
---
Dropshipping, wholesale and manufacturing
When it comes to working out profit margins and what is better to sell on Amazon over other products, you will need to consider how you acquire the products you are planning to sell. There are three primary options; dropshipping, wholesale and manufacturing. Let's dive deeper into each one:
Dropshipping
Dropshipping is where the business neither manufactures or stores stock. Instead, the business simply sells and markets the stock but the order is passed on to a third-party supplier who delivers the product to the customer.
Pros of dropshipping

Dropshipping is arguably one of the preferred methods for start ups as it requires no upfront investment of stock. This allows businesses to market and sell a wide range of products without having to purchase multiple vertices (e.g. if selling leggings, there is additional cost to stock a range of colours and sizes).
Don't worry about storage space
Another great benefit is not having to store items. This is particularly useful when selling large or bulky items such as sofas, refrigerators, etc.


It is also relatively hands-off as the delivery and supplying logistics is left to the third party. This also takes away the hassle of working out how to ship perishable or fragile items which can be a headache for many retailers.
Cons of dropshipping
There is a lack of stock control when it comes to dropshipping. For example, you could be retailing a certain product which does extremely well but the third party supplier could potentially stop stocking it. Such changes occur in cases when the product is improved, changed or the company makes changes themselves.
Typically, drop shipping takes longer to deliver. The retailer has to place the order with the dropshipper and they have to send the product. In most cases this will not be done in 24 hours rendering 'next day delivery' virtually impossible.
As more shoppers are expecting next day or even same day delivery, this can lose you sales. In some cases however, it's not necessarily a problem. For example, mattresses, furniture or bespoke items are often expected to take longer.
Bear in mind additional restrictions

It's also worth noting that the rules for dropshipping on Amazon are quite specific. It's well worth familiarising yourself with their drop shipping policy to be sure you are not likely to break any rules.
Such rules include; making sure your packaging, slips and notes state that you are the seller and you are not permitted to use another online retailer to fulfill the entire order.
Wholesale
The exact opposite of dropshipping is wholesale. In this case, the only parties involved in the customer purchase process are you (the retailer) and the customer. You will already have stock on site. People doing this method often have a warehouse or storage facility to ensure they have enough stock.
Pros of Wholesale
The biggest advantage to this method of selling is that you are in control of the delivery method meaning if you want to offer next day delivery, you can.
Being in control of packing and picking will also allow you to personalise each package sent out. For some items and ultimate customer experience, you may want to include a personalised letter to say thank you for the purchase and a link to review the item.

This is not applicable if you are using FBA though. In this case, Amazon is picking and packing for you.
The other advantage is being able to use the FBA (fulfillment by Amazon) feature. This will not only save you time (and possibly money), it'll also allow you to sell via Amazon Prime which is often favoured by customers due to its speedy delivery and trustworth delivery service - plus it's free for those with Amazon Prime!
FBA attracts higher costs to the seller (since they are storing and shipping on your behalf) but the benefits to the customer can make the difference in terms of uptake/sales of your product.
Cons of Wholesale
You need to ensure that you find a good source to buy your items. Reselling or retail arbitrage can be difficult as there are many other sellers doing the same thing. This means there is a lot of undercutting prices, a lot of emphasis on marketing and fighting for the buy box.
Ensuring you have found a supplier that gives you a good deal means you can afford to be competitive with pricing and sometimes even spend money on marketing.
We touched upon this in the last point, but competition is rife on Amazon. If being a reseller is your choice, you will need to be confident that you can stand out from the competition without simply undercutting to the point of losing most to all of your profit.


Manufacturing
If you are also the person who makes the items, your model is manufacturing. In this instance there is no third party to buy from, the product is made by you and sent to the customer using your preferred fulfillment or delivery method.
This is most often found when people are selling bespoke, personalised or handmade items.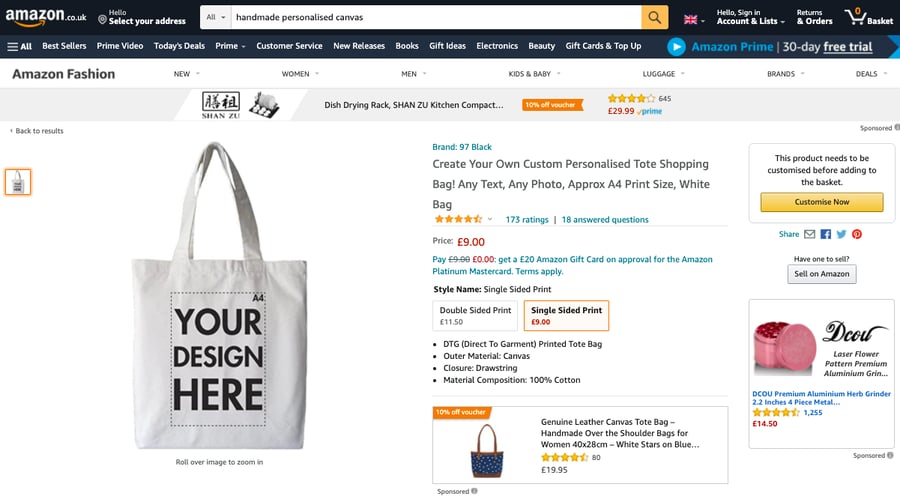 Pros of Manufacturing
You are fully in control of the entire process from creation to delivery, this has a number of pros including:
As you are not purchasing from a third party, there is no additional company putting their own markup on the items. This means that you can work to cut down costs of manufacturing to increase the profit margins and save on not having to purchase from someone else.
The option to personalise items
According to a study by Roland DG, the average UK shopper is prepared to spend an extra 7% for a personalised gift. Personalised gifts and items is a hugely popular market which increases year on year. This can help you make more sales and make more money per item.
Making your own products means you are in control of the quality level of your products.
By manufacturing your own products, you will be fully in control of how much stock is/can be available and how long you continue to sell certain products.
For example, if there is a product doing very well, there is little risk that you will reach a point where you are unable to sell the item. Also, where certain products aren't as popular, you can simply choose to cease manufacturing them going forwards.
Cons of Manufacturing
When you make your own products, scaling the business up can be difficult. You will need to consider hiring people, training them and even consider machines to help automate part of the process if sales really take off. You will most likely need to think about increasing your working area as well.
Running your own business is very time consuming, as is manufacturing products. If it is just you creating, fulfilling, packing, delivering, marketing, etc. you may find time is a huge juggling act.
---
Key takeaways for deciding what to sell on Amazon
Ultimately, selling on Amazon can be a great venture but as discussed in the above, you need to be aware of competition levels for what you are looking to sell, demand and profit margins.
As a quick summary, here are some top tips for finding ways to figure out what to sell on Amazon:
1. Use tools to help you
There are a number of free and paid tools out there to save you guessing and playing the trial and error game.
2. Look at major wholesaling sites for new opportunities
Sites such as Alibaba sell in bulk at cheap prices but it's also good for looking at new stock that might not be sold via resellers yet.
3. Look into the keyword volumes for your products
Use tools such as keyword planner, Ahrefs and Ubersuggest to get an idea of volumes and competition levels.
4. Check out the best sellers lists on Amazon
Not only can you see what is selling the most, you can narrow it down by category.
5. Find market gaps
Look out for Amazon reviews that suggest there is room for an improved item on Amazon or items with specific feature customers are wanting.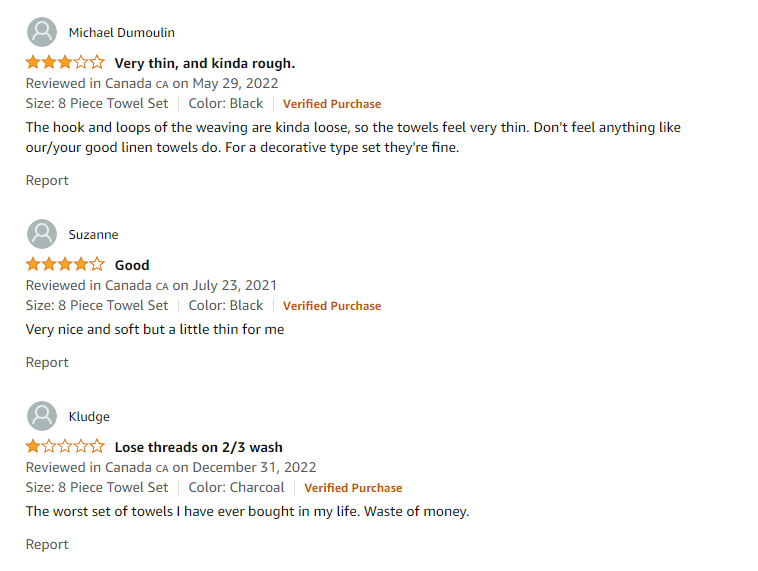 The research and starting out phase might be the most tedious, but it is worth investing the extra time to make sure what you intend to sell is going to make you money.
---
Conclusion
Now you know more about how to choose a product to sell on Amazon, how to find out what products are trending on amazon, how to identify profitable products to sell, and more!
There's a lot of competition on Amazon, but that doesn't mean you won't succeed. All you need to do is figure out how to find the perfect product to sell and come up with a good strategy. 2023 can be your year if you want it to be!
---