Instagram Shopping - What is it and how Does it Work?
Instagram Shopping is a more immersive experience for users than most other types of product ad. At the same time, it's an experience that offers greater potential for advertisers than straightforward ads. In particular, it helps lower rates of ad avoidance.
In brief, here is how the Instagram Shopping experience works:
A brand tags an image with products featured in the image and then posts it to their Instagram feed

People who follow the brand on Instagram see the post in their timeline

The post looks like a normal Instagram post with one exception - there is a "Tap to View Products" button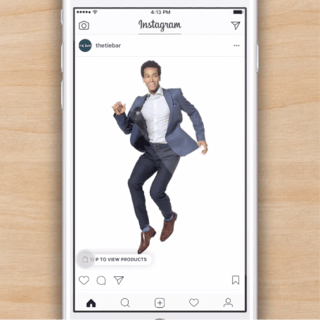 When the user taps this, they see tags beside each product with the name and price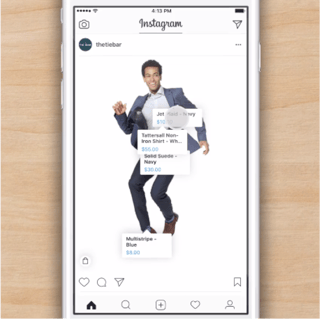 When a user taps one of those tags they see more detailed information on the product as well as a Shop Now option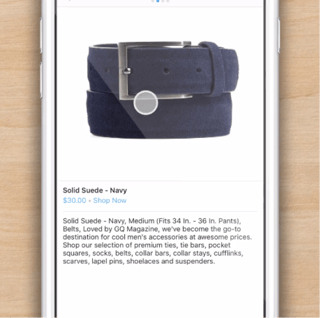 Clicking on the Shop Now link brings the user to the brand's website where they can purchase the product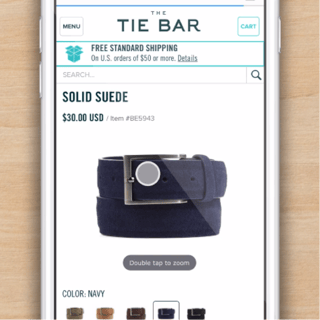 There is one major disadvantage of Instagram Shopping at the moment – you may not have access to it... for now. Instagram rolled the feature out in November 2016 to just 20 brands. It expanded this in March 2017, adding thousands of other brands, although all of them sold just three types of product – apparel, beauty products, or jewelry. In addition, each one of them had to use either the Bigcommerce or Shopify platform, and all had to be from the US.
If you don't meet these strict criteria, you can't use Instagram Shopping. That said, the platform does have plans to roll its shopping feature out to more brands in the future – you can register your interest on the Instagram section of Facebook's help portal.
---
How to get Started with Instagram Shopping?
When you do get access to Instagram Shopping, here's how it works: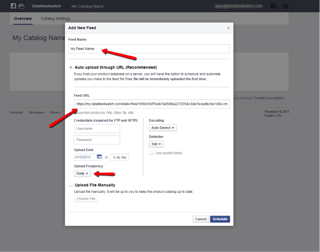 Once Instagram has your product catalog you can use the Instagram app when creating a post to tag products. This is as easy as tagging people, with the information for products pulled directly from your product feed.

The feed you upload to Facebook to set up an Instagram Shopping campaign can also be used to create dynamic ads on Facebook. The field requirements are therefore the same as for a Facebook data feed:
ID

Availability

Condition

Description

Image link

Link to the product on your website

Price
Instagram Shopping vs. Instagram Normal Dynamic Product Ads
Normal dynamic product ads on Instagram also use your data feed, but they are displayed to users who have shown an interest in your product. The Instagram algorithm decides this using a number of indicators, including actions it tracks on your website via the Facebook pixel (or the Facebook SDK and App Events on a mobile app).
Instagram selects a suitable product from your feed and uses it to populate a template you create. This is then shown to users automatically.
With Instagram Shopping, however, you have much more control over which products are shown to users. Instagram uses your product feed to retrieve data on those products.
---
Conclusion
As already mentioned, Instagram currently restricts access to Instagram Shopping to selected companies, although you can register interest. You can also start getting familiar with the platform and targeting Instagram audiences by using its dynamic ads.
Also, if you don't have an active Instagram account with a decent number of followers, you should start working on that now in anticipation of getting access to Instagram Shopping in the future. Dan Shewan, at Wordstream, has an excellent post on How to use Instagram giveaways to grow your following.
Instagram has an active and engaged audience who are right now open to finding new products and brands, particularly in the industries Instagram Shopping is targeting – fashion, beauty, and jewelry. If you are in one of these industries, you should start using Instagram's advertising products today.
If you are an online merchant in the fashion, jewelry or beaty industry and you want to optimize your feeds for Instagram Shopping, then you'll probably find our eBook The Complete Guide to Data Feed Optimization useful. Download it and learn how to improve the quality of your feed and your campaigns.
Recommended Next Read: How NOT to Sell on Instagram: 12 Common Mistakes & How to Avoid Them