The importance of working with PPC experts
Before we get into the specifics of each model, let's take a closer look at how working with PPC professionals can be of benefit for your business.
First and foremost, PPC experts have the necessary expertise in crafting effective ad campaigns, optimizing product feeds, targeting specific audiences, as well as tracking and analyzing relevant data. Crucially, they have experience in working with different kinds of pay-per-click platforms, whose vast features can be a daunting prospect to anyone who's never dealt with this type of work before.
Even if you do have a general idea of how PPC campaigns work, PPC experts are best positioned to take advantage of different platforms' constantly evolving functionalities, so that your ad campaigns never lag behind the latest trends. They are well-versed in product feed optimization strategies, including using feed management tools such as DataFeedWatch.
Finally, the decision to hire PPC expert workers helps you avoid the hassle of doing it all yourself. PPC experts really get down to the nitty-gritty of your campaigns: they do the keyword research, ad copy creation, and performance tracking, and they know how to help you save money by getting the most out of your advertising budget.
That being said, let's dive into the 3 main types of PPC expert work.
---
#1 Hiring an Agency
If you're looking to hire PPC agency experts to manage your ad campaigns, you are likely on the right track to success. PPC agencies typically employ a full stack of experts who have extensive experience in managing PPC campaigns for larger clients with bigger digital marketing budgets.
However, it is crucial to choose an agency that fits the size of your company, as well as one that is familiar with the industry you work in. An agency that responds to your specific criteria will deliver PPC campaigns that are optimized to reach your specific target audience in ways that resonate with them.
Another rule of thumb would be to choose a specialized PPC agency whose sole focus is on building successful PPC ad campaigns, and not hire marketing agency experts that offer a host of other services. The latter can mean that PPC optimization is just an add-on service for them, which doesn't bring the best possible results.
Advantages of hiring a PPC agency
There are several key advantages to working with a PPC agency on optimizing your digital campaigns:
PPC managers working in agencies have a wealth of experience from working with various clients, products, industries, and regions.

Professional PPC agencies have access to other highly specialized managers internally, who can provide guidance and supervision to the managers your company gets assigned to.

Agencies possess a vast amount of technical knowledge, solutions, strategies, and tricks that can be used to optimize campaigns in record time.

You do not need to purchase and maintain your own specialized tools, software licenses, or analytical tools — the PPC agency handles all of these elements for you.
Disadvantages of hiring a PPC agency
Now, let's look at potential downsides of hiring a PPC agency for campaign optimization:
Specialized agencies typically require larger budgets due to having a flat fee and/or fixed management fee structure.

Many PPC agencies have issues with their reaction times — responses to your questions can be delayed, leading to less flexibility, particularly in situations where campaigns require quick decisions.

There is a chance that your sensitive business data may be compromised due to being in the hands of an external party (though this is a rare occurrence).

Smaller clients may feel neglected when working with agencies that typically prefer larger clients with larger budgets. An agency using a feed management tool like

DataFeedWatch

is much better equipped for managing multiple client accounts.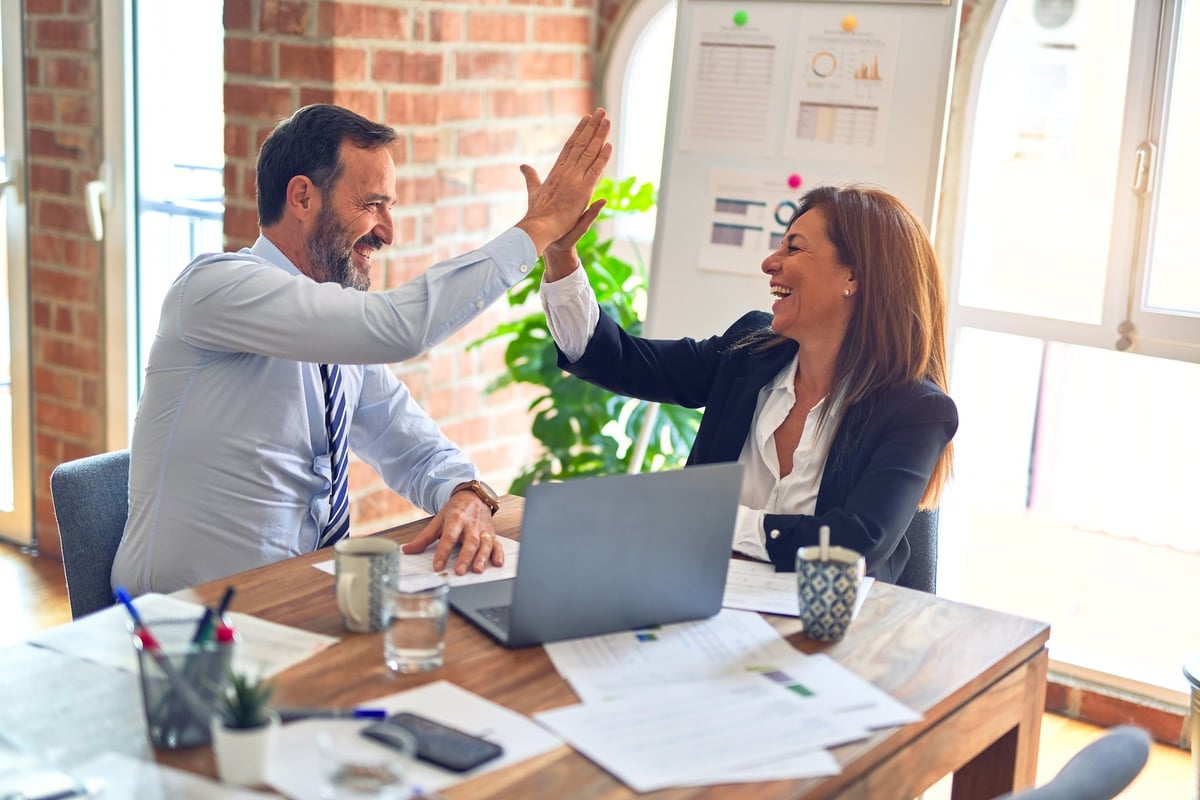 Who should work with a PPC agency?
Working with a PPC agency is an ideal model for merchants, companies, and brands that lack in-house PPC expertise. Large advertising budgets, limited team capacity, and operating in multiple countries and markets are also indicators that an agency may be the best choice for a company's PPC efforts. However, as previously mentioned, it is crucial to select the right agency fit for your business (needs and size) to ensure a successful partnership.
---
#2 Hiring a Freelancer
Working with a freelance PPC expert can be an optimal solution for startups or companies that are taking their first steps in PPC advertising or conducting a proof of concept. However, since freelancers typically work alone, you are most likely looking at depending on just one person for all of your PPC efforts and objectives.
That is why it is important to choose an experienced and reliable freelance expert who demonstrably is not overloaded with other work by serving (too many) other (larger) clients.
Additionally, when working with a freelancer, there is little control over the results they deliver. There may also be bus factor issues to consider, such as sick leaves or unexpected events that could impact the project's progress.
Despite the risks, if the cooperation goes well, businesses can even consider employing the freelancer full-time to manage their PPC campaigns.
Advantages of working with PPC freelancers
Here are some obvious advantages of working with PPC freelancers:
It can be a cost-effective option for businesses with a limited budget for PPC work and advertising.

Their schedules can be more flexible, which can be beneficial for smaller businesses that tend to be overlooked by big PPC agencies.

Freelancers also possess relevant tools and licenses required to run PPC campaigns. For example, DataFeedWatch regularly cooperates with freelance PPC experts on providing the necessary tools for

product feed management

.
Disadvantages of working with PPC freelancers
These are some relevant risks associated with hiring a freelance PPC expert:
Any unexpected event, such as sickness or sudden annual leave, can impact how well your campaigns progress.

The consistency in the quality of their work greatly depends on the freelancer's organizational skills.

If the freelancer lands a priority gig with a larger company, they may fail to neglect the work they are supposed to do for your business.

There is a possibility that your business data may unintentionally be compromised through human error or if the freelancer shares it as an example of how (not) to run ad campaigns.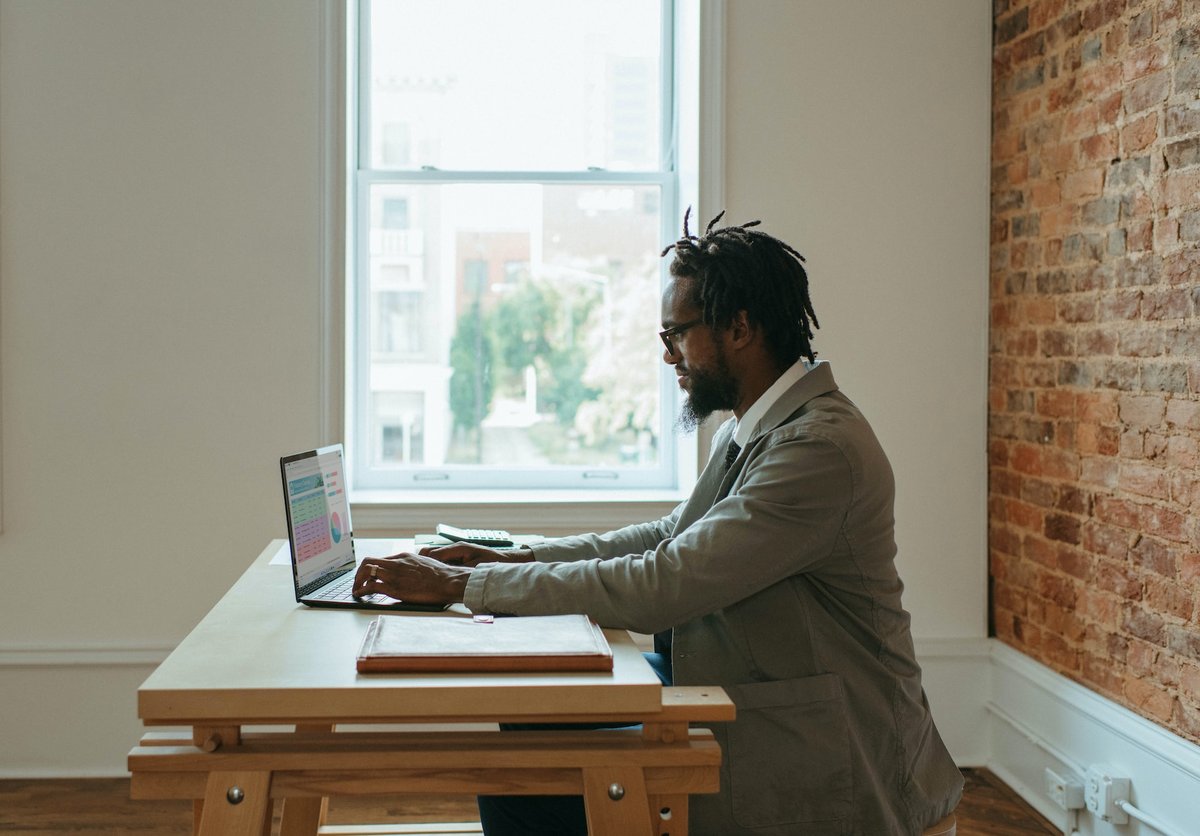 Who should work with PPC freelancers?
Freelancers may be a good fit for smaller shops and merchants, but not necessarily for larger brands. If you are new to PPC advertising and want to test the waters, a freelance PPC expert can help you get started. As they often work independently, freelancers can teach you the ins and outs of PPC campaigns. They can even become your first in-house PPC specialist, providing ongoing support and guidance as needed.
---
#3 Building an in-house PPC team
An in-house PPC structure involves hiring teams with a specialization in your particular industry, so that they could work solely for your company, and be able to respond quickly and efficiently to campaign needs. However, if the team is composed of high-quality experts, the cost of running such an in-house PPC department may be quite high.
An unfortunate scenario of investing in an in-house PPC team is hiring a marketing specialist, eCommerce manager, or shop owner with little or no experience in building PPC campaigns. They might use the opportunity to learn from it, due to which mistakes inevitably occur, and the results of their experimenting may be costly.
That being said, management tools provided by DataFeedWatch may be utilized on a beginner or expert level, depending on the user's range of expertise. Clients frequently transition to expert use of the tools over time, allowing them to tweak their model of working with PPC professionals as a result. If you have an in-house PPC team whose skills are still being developed, DataFeedWatch can be the right solution for your needs.
Therefore, if you wish to go the in-house route, the best approach would be to hire an experienced PPC manager to set up your team, as well as a few specialized PPC managers who can really focus on research, analysis, campaign setup, and industry specialization.
Let's explore the pros and cons of in-house PPC experts team.
Advantages of an in-house PPC team
You retain full control over your ad campaigns.

When issues arise, such as a product going out of stock or a competitor launching their own campaign, your team can make quick decisions to mitigate the impact on your ROI.

With an in-house team, your rivals won't have access to your campaign performance data, giving you a competitive advantage.

Unlike agencies and freelancers who typically manage multiple client accounts, an internal PPC team can dedicate 100% of their attention to your campaigns.
Disadvantages of an in-house PPC team
An in-house team may bring less technical experience to the table compared to agencies and freelancers who work with a wider range of clients and industries. This can result in a learning curve for the team and potential mistakes early on.

Depending on the management style and accountability procedures in place, there is a risk of bad campaign management and lack of senior expertise to correct mistakes or mitigate disasters.

In-house teams may have access to standard versions of tools and solutions instead of pro or ultimate versions used by agencies and some freelancers, which can result in a disadvantage when it comes to accessing the latest and most advanced PPC technologies.
Who should work with an in-house PPC team?
In-house PPC teams are best suited for merchants, brands, or businesses that already have some experience in PPC. Their in-house PPC team subsequently has a self-sustaining model of learning, correcting, and improving their PPC strategies.
In addition, if your business requires more control over campaigns in terms of making quick decisions and responding to market changes, then an in-house PPC team would be the best choice.
Finally, an in-house PPC team offers greater control over critical business data. They keep your campaign performance information in-house, thus preventing your competitors from gaining access to your proprietary data.
---
Final Thoughts
We hope that this article has provided a useful overview of the three models of working with PPC experts, and will help you make an informed decision about the approach that is right for your scale of operations and advertising goals. Whether it is an agency, a freelance expert, or an in-house team, the key is to choose the option that will provide the best value and return on investment for your business needs.
---