What is Rakuten and how does it work?
Rakuten is a global leader in internet services, empowering individuals, communities, businesses, and societies. It was started in 1997 by Hiroshi Mikitani in Japan. The company operates through a variety of businesses in e-commerce, digital content, communications, and fintech, serving over one billion members globally.
The Rakuten Ecosystem
At the heart of Rakuten's operations is a unique membership rewards program. The Rakuten ecosystem, which encompasses more than 70 businesses, rewards members with Rakuten Super Points as they shop with Rakuten merchants or use Rakuten services. These points can then be redeemed for other services within the ecosystem, fostering a culture of loyalty and rewards.
Rakuten's Business Model
Rakuten's business model is straightforward yet effective. Stores pay Rakuten a commission for directing members to shop on their websites. Rakuten then shares this commission with the member in the form of Cash Back.
How to Earn Cash Back on Rakuten?
To earn Cash Back, members first join Rakuten, a process that is free and requires only an email address and password. They then start their shopping journey through a Rakuten link, accessible via the Rakuten site, an email, or their mobile app. Upon the store confirming the member's order, Cash Back is added to the member's account. Rakuten sends out this Cash Back every quarter as either a Big Fat Check or a PayPal payment. By sharing a portion of the payment it receives from stores, Rakuten differentiates itself and rewards its members for shopping through Rakuten links.
How does Rakuten make money?
Rakuten generates revenue through a diverse array of businesses, each with its unique monetization strategy. However, a significant chunk of its income originates from its cashback service. The process starts when a member clicks on a link to a store on Rakuten's platform. Rakuten receives a commission from the store for directing the customer to it.
The real kicker is that Rakuten shares a portion of this commission with the member in the form of cashback, fostering a symbiotic relationship that benefits all parties involved - the store receives a customer, the customer gets cash back, and Rakuten earns a commission. It's important to understand that Rakuten isn't taking a loss by sharing the commission with members. Instead, it's a calculated move that helps to drive customer traffic and loyalty, ultimately boosting its revenue. This cashback model, coupled with Rakuten's broad range of other businesses, ensures a steady flow of income for the company.
What did Rakuten used to be called in the US?
Before its rebranding, Rakuten was previously known as "Buy.com" in the United States. The rebranding was steered by Japan-based parent company, Rakuten Inc., to unify its brand identity across various global markets, and to bolster the prominence of the Rakuten name.
Rakuten Inc. bought Buy.com in 2010, but chose to retain the Buy.com name due to its existing wide recognition in the US market.
However, by 2017, Rakuten decided it was time for a change and rebranded Buy.com to "Rakuten." This transformation was driven by a desire to align the US operations with Rakuten's international branding strategy and leverage its worldwide brand recognition.
The rebranding was a step towards demonstrating Rakuten's commitment to enhancing its global presence and reputation.
Today, Rakuten operates under the same brand name across nearly 30 countries and regions.
The metamorphosis from Buy.com to Rakuten is a testament to the company's evolution. It represents Rakuten's continued dedication to delivering a unique, high-quality online shopping experience for its customers across the globe.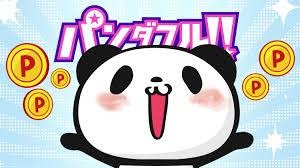 Back to The Top or
---
What's the Difference Between Amazon and Rakuten?
The main difference between how Amazon and Rakuten work is in the closed nature of Amazon and the open nature of Rakuten. In other words- Amazon handles customer service, inventory, and the sales platform for the customer. Rakuten leaves inventory and customer service to the vendor and only provides a shopping platform and payment gateway.
It's like a stripped-down version of Amazon, where you have more control over your logistics and inventory.
From a consumer point of view, Amazon feels more like a one-stop shop or vending machine where your main objective is to look for your desired product, click, and buy.
Rakuten is more like a virtual mall where each seller looks and feels like a boutique or chain shop. Each store is defined, so the look, feel and experience are more important to attract a sale.
Amazon also offers its own range of products (Amazon Basic), whereas Rakuten does not. So, Rakuten isn't competing with their sellers where Amazon often is.
Back to The Top or
---
Who Can Use Rakuten?
Rakuten Marketplace, an international e-commerce platform, accommodates sellers from numerous locations across the globe. Depending on their location, sellers can choose from different plans offered by Rakuten.
For countries where the Direct Shop plan is available, local merchants can create their storefronts on Rakuten. This plan allows them to maintain their unique brand identity while selling directly to consumers. Here is the list of the countries that have Direct Shop Plan available on Rakuten:
Japan
United States
France
Germany
United Kingdom
China
South Korea
Hong Kong
Taiwan
Canada
Australia


Please note that the list is subject to change as Rakuten continues to expand its services globally. Always refer to the official Rakuten Marketplace website for the most updated information.
Japanese merchants are provided with a distinct plan that enables them to leverage Rakuten's extensive customer base. This plan includes features like Rakuten Super Points and optimized search functions for better visibility and customer retention.
Sellers operating internationally who do not have an establishment in the countries listed for the Direct Shop Plan must enter into an agreement with service providers endorsed by Rakuten. These approved third-party partners function as your local team, assisting you in establishing your Rakuten store and offering operational support.
Technically, any merchant can use Rakuten. However, it is an invite-only platform with an application process. For example, if you are a seller in the US, you can apply here.
---
The Main Benefits of Using Rakuten
Customizable storefront
With a number of other platforms, you do not have the opportunity to include your branding or personalize the way your store looks. But with Rakuten, you do have the option to customize your storefront a bit more.
Weekly payouts
With Rakuten, you get paid weekly, making cash flow that much easier to deal with.
Support & resources
One huge advantage of using Rakuten is the customer service and support that is provided to its merchants. They also provide great resources and training to help people make the most of the platform.
It also provides a great amount of data to help sellers understand more about their customers and what is or is not working well for them.
Reaching customers
On any platform, it's not just the set up that's important to consider. It's also about how you reach your ideal customers. A number of platforms offer paid methods of advertising products or services but Rakuten has a number of features to help you showcase your offering to the right people at the right time.
Rakuten's top countries for customer numbers are Japan and the USA which account for the majority of the 100 million page views per month Rakuten can boast.
R-Mail (which is Rakuten's merchant to customer email service), is an example of the novel ways Rakuten helps their merchants to reach out to customers. This can be used to tell them about new and exciting products that may be of interest to them, offer new deals or simply to remind them about your store.
Back to The Top or
---
How To Get Started With Rakuten
To start selling on Rakuten, a smooth and guided onboarding process is provided to ensure your success on this vibrant online marketplace. This process is divided into three key steps: registration, store setup, and shop opening. Each step is designed to equip sellers with the necessary tools and support to establish a compelling online presence and optimize sales performance.
Step 1: Registration
Our onboarding consultants, who are specialists in international business, will assist you in preparing the required documents for your company's vetting process. Once you successfully complete the screening process, you can begin setting up your storefront on Rakuten's marketplace.
Step 2: Store Setup
Acquiring access to the Rakuten Merchant Server (RMS) is the next milestone in the process. In this phase, you will register your merchandise, furnish your company's details, establish your return and shipping policies, and design your online storefront. Our Shop Opening Adviser will be readily available to assist you through this setup process.
Step 3: Shop Opening
As your store goes live, a dedicated E-Commerce Consultant (ECC) will be assigned to you. Their role is to help boost sales and optimize your store's performance, ensuring your success on Rakuten's marketplace.
Back to The Top or
---
Rakuten seller fees
Understanding the fee structure of an eCommerce platform is crucial for sellers, and Rakuten is no exception. Here are some key fees to consider:
Listing Fees: Rakuten may charge a fee for listing your products on their platform. It's important to factor this into your pricing strategy.
Transaction Fees: Upon making a sale, Rakuten might deduct a certain percentage as a transaction fee. This varies depending on the category of the product sold.
Commission Fees: Rakuten can also charge commission fees, which are a percentage of the total transaction value.
Subscription Plans: Rakuten offers different subscription plans, each with its own set of features and associated costs. Choosing the right plan depends on your selling needs and volume.
All these fees should be taken into account when pricing your products to maintain profitability. As the fee structure can change, it's advisable to check Rakuten's official website or contact their customer service for the most current information.
To give you an idea about what range of fees you will need to pay, we prepared the following table:
| | | |
| --- | --- | --- |
| Fee Type | Description | Hypothetical Cost |
| Listing Fee | Fee for listing your products on their platform | $0.99 per listing |
| Transaction Fee | Deducted upon making a sale, varies depending on the product category | 2.9% + $0.30 per transaction |
| Commission Fee | A percentage of the total transaction value | 15% per transaction |
| Basic Subscription Plan | Monthly fee for access to basic features | $39.99 per month |
| Premium Subscription Plan | Monthly fee for access to premium features | $79.99 per month |
There is a huge variation, so be sure to check how much your item would attract in commission fees before proceeding.
These fees go some way to clawing back at the cashback and loyalty points costs, but are still fairly prohibitive for sellers who don't carefully curate and optimize their data feeds.
Back to The Top or
---
Product feed specifications for Rakuten in a nutshell
You'll need to ensure your products meet the feed requirements for seamless selling on Rakuten. Firstly, make sure that you are uploading the correct file format.
Rakuten prefers a Google product feed/file but also supports comma-separated (.csv), tab-delimited (.txt & .tsv), and ZIP (.zip) files.
Make sure you have covered all the primary Attributes required:
ID
Title
Brand
Description
Google Product Category
item_group_id
link and image_link
price and sale_price
availability
GTIN and mpn
condition
gender
age group
color
size
tax
shipping and shipping weight
multipack (required if applicable)
adult (required if applicable).
Rakuten has created this handy reference guide to help you succeed in creating workable product listings.
For some items, not all attributes are required, but it is recommended that you include as many attributes as possible - as with most selling platforms.
It is an opportunity to get more keywords in your products and helps to define your products.
Back to The Top or
---
Optimize your product feed for Rakuten with DataFeedWatch
With DataFeedWatch you can create a product feed using a template specifically designed for Rakuten. It will help you to easily optimize various areas of your product feed. Use these tips to get started:
Title
According to Rakuten's specifications, your title should be 70 characters or less and be the name of your item. If your title isn't exactly how you'd like it to be in your product feed then you can create a rule to customize it.
We decided to combine the brand, gender, and color along with what the product is and separate the two fields using a single space. Once the rule is complete, it would look something like this:
Adidas Men's Yellow Tracksuit
Depending on what vertical you're selling in, you might want to use different fields instead like other variants. If you need guidance, you can always look at Google's recommended title structures.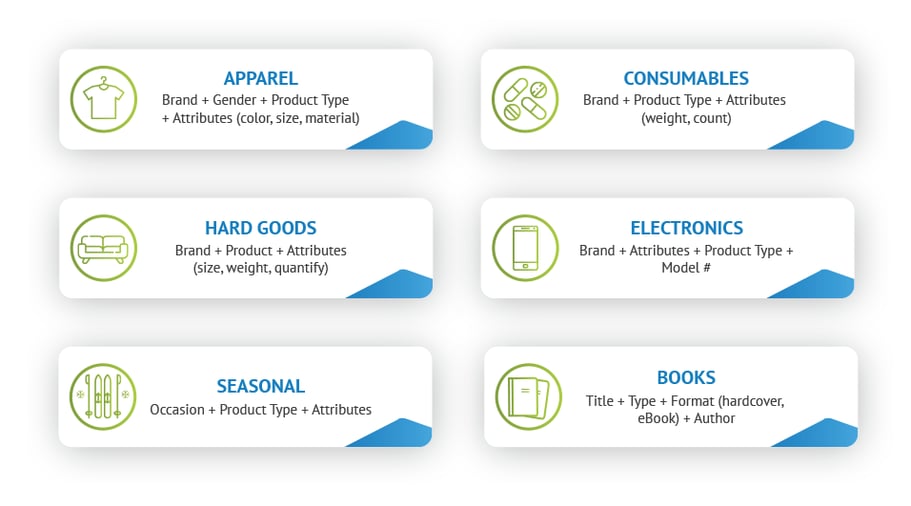 Description
This is where you can give some more details about the product to entice shoppers. If you already have your description how you want it in your feed, then you can create a rule like this:
But let's say you don't have a description already, or it's not optimized as well as it could be. In that case, you can use a 'combine' rule like we did with our titles.
Now you have a beautiful description that gives more context to your listing.
Google_product_category
Google created its own taxonomy and other channels have taken to using and supporting it like Facebook Dynamic Ads and Rakuten. It's a thorough list of pre-set product categories. They all start with a general category and get more and more specific. Each category also is assigned a number that can be used interchangeably.
You can manually or automatically assign categories to your products, or use a combination of both. Let's take a look at how to do each one.
Assigning categories automatically
Choose a default category for all of your products to avoid any disapprovals.
Choose the field that contains the information you want to base the categorization around. Here we chose 'brand'.
Click on 'generate' to create the rules.
Type in a few letters under category to find the one that matches best.
Generate rules manually
You can also build your rules manually using DataFeedWatch, which will look like this:
Then add additional categories until all your products are covered.
GTIN and other UPIs
Your products will need to be listed with unique product identifiers (UPI) in order for your listings to be required. These include:
All 3 are required for Rakuten feeds.
If you already have them in your product feed, then creating a combine rule is the way to go. You'll set it up like this:
Here's a cheat sheet of what to look for in your feed depending on your location or items:
North America - UPC
Europe - EAN
Japan - JAN
Books - ISBN
If you have these attributes in your feed but they're named differently then replace the field with that name. Here's an example for MPN:
Price and sale_price
Every channel has their own way of referring to the normal, every day price and the price when a product is on sale. Rakuten uses one of the most typical ways. Price is how much the item usually costs and sale_price is used for temporarily discounted items.
Depending on how your product feed was generated, you may have these terms or something different. Either way, you'll just use a rename tool to populate these fields.
And then you can create your sale_price rule:
Now if you have a discounted price present (greater than 0) it will show up. If not, the sale_price field will be left blank and only the regular price will appear.
Image_link
Image links are required for your products. They'll need to be at least 600x600pm, and you're able to submit more than one image. In order to do that, change the attribute name to 'image_link_x' and replace the 'x' with a number.
For example:
image_link_1
image_link_2
Image_link_3
Availability
For availability, you'll have four pre-set options. They are:
In stock
Out of stock
Preorder
Backorder
If your feed already uses these options then you can just create a 'rename' rule. Anything else in these fields will be rejected. But never fear, there's another rule for that! It will look like this for 'in stock' and 'out of stock':
If you want to explore DataFeedWatch and optimize your feed, go here for your 15-day free trial. Or, if you want to chat with a feed expert for your personalized needs, you can book a free demo.
Back to The Top or
---
Selling on Rakuten - Pros and Cons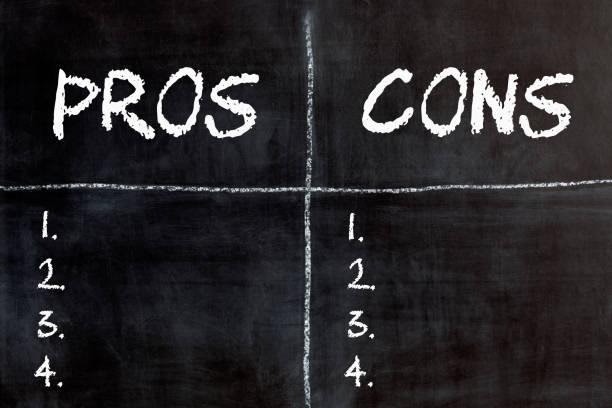 Rakuten has a huge market following and is certainly worth further exploration as another platform for your eCommerce store. Whilst the cost can be high (especially for smaller sellers), the market is certainly there for those willing to make it work and ensure their product feeds are handled correctly.
There are pros and cons to using it as summarized:
Advantages of using Rakuten
Each store has the potential for a nice look and feel and is also customizable.
Customer experience is enhanced over Amazon.
Loyalty points and cash-back incentives are great for returning customers.
Huge customer base. With larger numbers of users, you are increasing the number of people likely to see your products.


Disadvantages of using Rakuten
You'll need to be adept at managing your own inventory
Product feed quality and optimization is hugely important and can be the making or breaking point of your store.
The platform is quite expensive initially with the product fees, commission, and subscription to pay for.
The waiting time to be approved is not automatic.
It is difficult to become a seller on Rakuten without a US or Japanese presence.
So there is plenty to get your teeth into, and getting started may feel daunting compared to selling on Amazon, but the rewards are there for those who dare!
How to delete your Rakuten account?
To delete your Rakuten account, there are a few steps you need to follow. First, log into your Rakuten Advertising Publisher account. After that, you must manually remove all Rakuten Advertising's links from your site. Once you have removed all links, submit a written request to close your account to the Customer Support team via email. In your email, ensure to include your Publisher ID. It's important to note that all commission balance must be remitted to you before the account can be closed. If your balance is less than the payment threshold, you may not receive it. The account closure will be subject to compliance approval, and once approved, it will be closed within 5-7 business days.
Conclusions
In conclusion, branching out into Rakuten's marketplace is an avenue worth exploring for online sellers seeking to tap into a large, loyal customer base, particularly in Japan and the United States but also in some other countries. The platform presents unique advantages, such as a customizable storefront, weekly payouts, robust customer support, and innovative features for reaching customers. However, the initial cost can be a hurdle, especially for smaller sellers, and it requires adept management of inventory and high-quality, optimized product feeds. Despite these challenges, the rewards are tangible for those who can navigate this vibrant marketplace effectively. From understanding the fee structure and product feed specifications to seizing the benefits and mitigating the drawbacks, this guide provides a comprehensive roadmap to succeed in selling on Rakuten.
You May Also Find Interesting: