Shopping Cart abandonment rates are now up to 69.57% on average, and there is a predicted 4 trillion to be lost in the coming year. It is indisputably the headache of the online retail industry and continues to cause retailers a lot of pain and frustration.
To tackle shopping cart abandonment efficiently merchants have to improve the browsing and the checkout experience for the customer, build trust, reassurance and to increase the perceived level of security.
Below, we will be looking at the 13 most efficient techniques that will help you improve the performance of your shopping cart experience and highly increase your sales.
Don't miss Tactic 11: our favorite tactic when it comes to tackling the shopping cart issue.
Table of Contents
---
The State of Shopping Cart Abandonment
About 7 out of 10 online shoppers will add items to their shopping cart and then leave without making a purchase costing online stores massive losses in merchandise sales. This average goes up to 85% when observed on mobile devices.

Abandonment occurs when customers add a product to their Shopping Cart with the intention to buy. At the last step of the Checkout process they decide to close the page, therefore never purchasing the products.

If you look over the average abandonment rate over the last few years, it has stayed pretty consistent.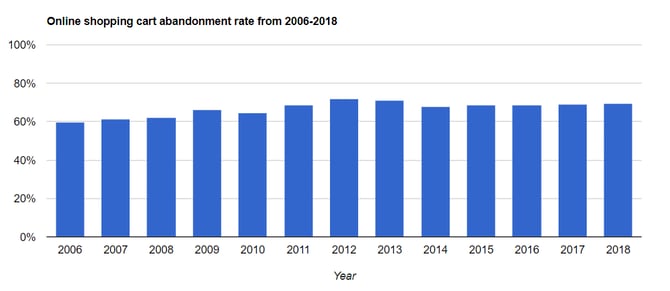 There is a lot of potential to convert abandoned carts: 25% of shopping carts never return, while 75% leave with the intent to return. While some customers will unavoidably abandon their cart without any intention to purchase, a better checkout design will improve the cart conversion by 35%.

Timing is critical. You have a better chance of converting the leads if you send out cart abandonment emails right away: 30 minutes to one hour is the optimal time to send them.

Most common reasons for cart abandonment
Let's look at some numbers to understand why taking action immediately on these issues is crucial. A 2020 study by Baymard found that 58.6% of online shoppers in the US abandoned their cart simply because they weren't serious about buying. They took this percentage of shoppers out of the equation and asked the rest to specify their reasons for leaving items in their cart behind.
50% thought additional costs like shipping were too high
28% didn't want to create an account
21% found the whole checkout process too long
17% didn't feel safe giving their payment information
10% didn't like the return policy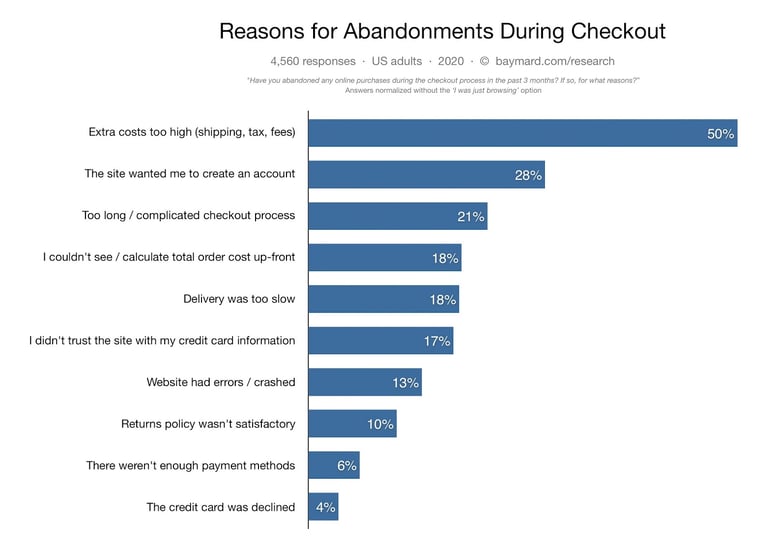 Return to top of page or

Download

The Ultimate Google Merchant Center Handbook
---
1. Offer free shipping and free returns (if possible)
It is a well-known fact that the shipping cost for a product is the #1 reason for shopping cart abandonment, with large percentages of online buyers abandoning their carts and making purchasing decisions on a few dollars. Studies show that up to 63% will skip on the purchase if they find the shipping costs to be too much.
There is not much to add here besides that when possible and applicable you must offer customers free shipping and returns. One common solution is doing a cost analysis to determine if raising the price of products to accommodate shipping fees. Don't forget, there is shipping and returns software that you can use to automate many of these previously tedious processes, to help make your business run more efficiently.
If you cannot offer it then you should consider some clever ways in which you can save money when shipping your products are:
taking advantage of volume discounts from shipping companies like USPS, UPS, DHL
offer clients combined shipping discounts where buyer get discounts for buying more than one item
Feeling assured that they'll be able to return items stress-free matters to shoppers as well. Add the details of your return policy somewhere easily accessible. 49% of online shoppers said that before making a purchase they double check the shop's return policy. It makes sense that about 30% of online purchases are returned, because photos might not live up to expectations. Being transparent about your policy encourages brand loyalty.

Return to top of page or

Download

The Ultimate Google Merchant Center Handbook
---
2. Simplify the buying experience by allowing guest account purchasing
For many customers, the idea of creating an account, confirming email addresses and all extra steps they are asked in order to proceed with the product checkout process is time-consuming, annoying and slows down the process.
By enabling Guest account when buying you give your buyers the option of choosing whether or not they want to become a member of your site, making a one-time purchase or simply avoiding unnecessary steps.
You can also consider allowing shoppers to sign in with their social media accounts. There's a good change they're already logged in and the account details are saved on their device. Clicking one or two confirmation buttons is more convenient than needing to create a new account.
Return to top of page or Download The Ultimate Google Merchant Center Handbook
---
3. Build trust by displaying buyer reviews
When trying to make a decision to buy your product shoppers will often look for other buyers reviews & opinions about their experience with your product as well as other aspects of the buying process.

Having seller ratings and buyer reviews is crucial because 90 percent of customers say reviews influence their buying decisions and 80 percent consider online reviews as valuable as personal recommendations. Include honest and real customer reviews on your products. Reviews on your website can come in the form of testimonials or adding a widget from a site where the majority of your reviews are. This will show your shoppers that you're a brand to be trusted and they shouldn't have any hesitations proceeding with their purchase.

Related: 33 Google Seller Ratings and Product Reviews Platforms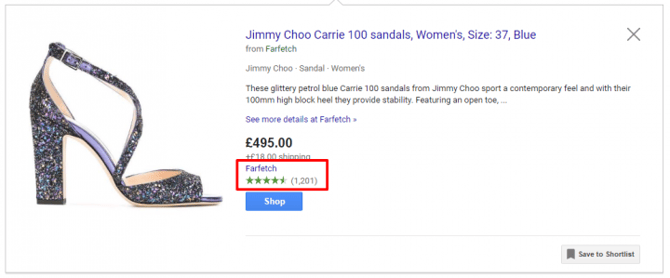 Including positive reviews about your customer's experience with returning items can also be beneficial. Yes, they might have been unhappy with their purchase at first, but how companies respond after a "mess up" can deeply impact customer loyalty in the future. You can even add these to your page explaining your return policy.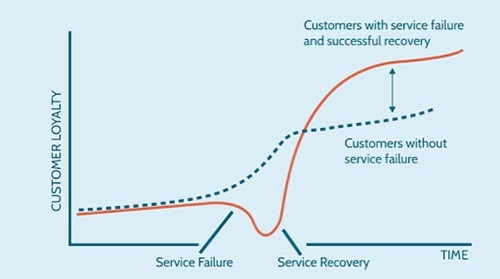 Return to top of page or Download The Ultimate Google Merchant Center Handbook
---
4. Offer more than one method of payment
Making your customer's experience simple, fast and without obstacles should remain your main goal and this includes offering the buyer a variety of payment methods to choose from during the checkout process.
It is a great practice to include everything from payments with credit or debit cards to allowing eWallets to be used such as Google Pay, Apple Pay, or Venmo. The shopper is able to use card details already saved in their device to seamlessly make purchases.


Amazon has even branded the buy now with '1-Click' feature which allows shoppers to opt into making a purchase bypassing the shopping cart page altogether.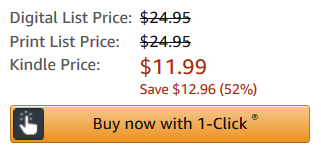 Return to top of page or Download The Ultimate Google Merchant Center Handbook
---
5. Send mobile and/or email reminders and offers
Even after a customer has abandoned a shopping cart there are still actions you can take to get precious information on the reasons why they abandoned the shopping cart and get them to come back to your site and complete their purchases.
Email and mobile (in-app) notifications are fantastic ways to reach out to those shopping cart abandoning customers. Open rates remain high and have grown to 49% in 2023.
You can perform wonders with a well thought, non-intrusive email or text including either small surveys to ask the customer the reason why they abandoned the shopping cart, add a discount to the price of the product they were trying to buy or even use sense of humor with a phrase such as: "Hey, Monica! Are you our champion?".

Return to top of page or

Download

The Ultimate Google Merchant Center Handbook
---
6. Gamify the checkout process and display a progress indicator
Online buyers get very irritated by prolonged, numerous pages and/or steps checkout processes. By displaying a Progress Indicator on your shopping carts you will give customers the assurance of knowing how many steps they will need to take to purchase your product.

The fewer pages or steps it includes, the more appealing it will be to the customer's desire for a fast and easy purchase. Puma does an excellent job at this with a clear, simple yet very helpful indicator design.

Here is another example from Amazon:

Return to top of page or Download The Ultimate Google Merchant Center Handbook
---
7. Offer live chat support during checkout
Often buyers come across doubts, questions, requests or need any other kind of help and assistance when sorting through your online products and when paying for a product.

A live, real-time chat support on your shopping cart offers the buyer the ability to ask questions that could help them decide right on the spot whether or not they want to buy your product. Even if your support team isn't at the capacity to help all online shoppers, you can put a chatbot in place to still answer FAQs in an interactive way.

Return to top of page or Download The Ultimate Google Merchant Center Handbook
---
8. Mobile optimization is fundamental
Mobile devices continue to be an integral part of online shopping. Since 2017, about 50% of all worldwide online purchases have been completed using a mobile device. Your shopper's mobile experience should be just as effortless as using a desktop browser. Declutter your mobile app and optimize your mobile web page so it's clear and easy to navigate. This will put the focus on your products and shoppers won't give up on the purchase out of frustration.
A big factor in mobile cart abandonment is the user's screen size. While it's impossible for you to impact the size of shopper's phones, you can test your webpage and app on devices of different dimensions to make sure it's as easy to use as possible.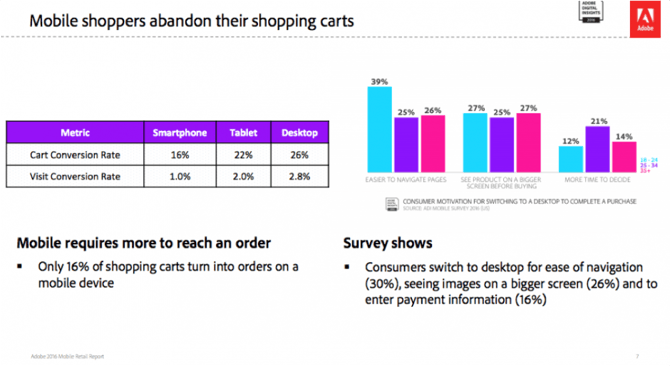 Although both desktop and mobile platforms suffered from shopping cart abandonment, only 15% of Mobile customers finalized a purchase with a discouraging result of 85% abandonment rate, compared to 74% abandonment rate for desktop customers.

Return to top of page or

Download

The Ultimate Google Merchant Center Handbook
---
9. Display product thumbnails during checkout
Let's keep in mind that we as humans are very influenced by images and when it comes to the shopping cart experience this is not an exception.
Displaying only the text or name of the product your customers are buying during check out is OK, but using a small image of the product at all times during the checkout process gives you a great chance to provide buyers a strong visual clue and reassurance that they are buying the product they really wanted.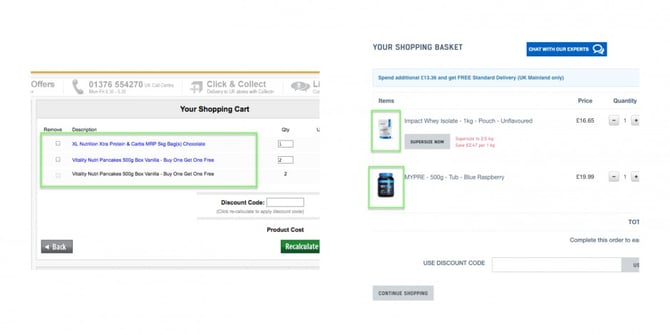 Product thumbnails on the cart page will tie the browsing and checkout experience together and the thumbnail will act as a confirmation that their product of choice was indeed added to the cart.
In the example below only one of the retailers is inserting the product thumbnails in the checkout process and closing the gap between the browsing and the checkout experience.
Best practices:
use product thumbnails on the cart page, order page and in the email confirmation page
the thumbnail should be a resized version of the original image so that it doesn't confuse the shopper
use different thumbnails for each of the product variants

.
Return to top of page or

Download

The Ultimate Google Merchant Center Handbook
---
10. Offer a secure shopping experience
According to a survey ran by the independent web usability research institute, Baymard, 18% of the shoppers have abandoned their items during the checkout process because they didn't trust the online store with their credit card information.
In order to increase the perceived level of security of the checkout process there are a number of things that merchants can do:
reinforce the payment fields on the checkout page
add a SSL seal to establish the sense of trust
add visual elements during the process that work on building up the trust and even A/B with different placements
Return to top of page or

Download

The Ultimate Google Merchant Center Handbook
---
11. Re-target your customers
We've established that 75% of potential customers leave at the checkout with the actual intention of returning and that you can convert them if they'll see a friendly reminder of some sort.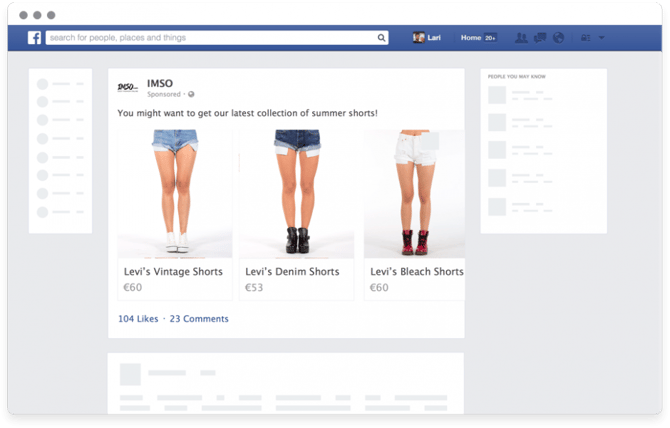 Use a Facebook pixel to create a custom audience for shopping cart abandoners. Retargeting to undecided customers has proven to be extremely successful with a response rate 400% higher than non-targeted advertising.

With the help of platforms like Adroll you can retarget your visitors on Instagram, Facebook, Google, mobile apps and other networks. If you want to know more on retargeting Adroll has put together two extensive guides with the latest tactics for retargeting: The Performance Marketer's Guide to Retargeting.

Return to top of page or

Download

The Ultimate Google Merchant Center Handbook
---
12. Offer effortless Shopping cart Saving
When a customer walks into a physical store to buy a product the process is most of the time simple and straightforward.

Buying online however works differently as there can be several reasons why a buyer will love one of your products and want to buy it but decide to save it for later such as: not having their credit card at hand or even wanting to come back the next day in case you have included a discount on the product.

Now, something people hate, because they don't have the time or they're lazy – is to have to search for a product they already have chosen. Here you have again a great chance to help and make your customers happy by adding a simple and easy to see "Save Cart" button.

Go a step further and consider adding a pop-up window that gives the option to "go to cart" or "continue shopping". Help shoppers keep track of the status of the cart by making the total number of items visible at the top of the page and even the running cost. If you offer free shipping at a certain price range, you can add a message declaring how close they are like, "Your $15 away from getting free shipping!".

All their options will be remembered and ready for them to continue to the checkout and you will be closer to making another sale.

Return to top of page or

Download

The Ultimate Google Merchant Center Handbook
---
13. Be very clear about Shipping and all other costs
Something that frustrates online buyers and greatly influences their purchasing decisions, as well as their loyalty to your brand and products, is when they expect to pay one price for shipping and then they get hit with hidden costs and ridiculous shipping charges.
It is so frustrating to customers that UPS data shows most, if not all, costs associated with shipping to be the biggest reason for shopping cart abandonment.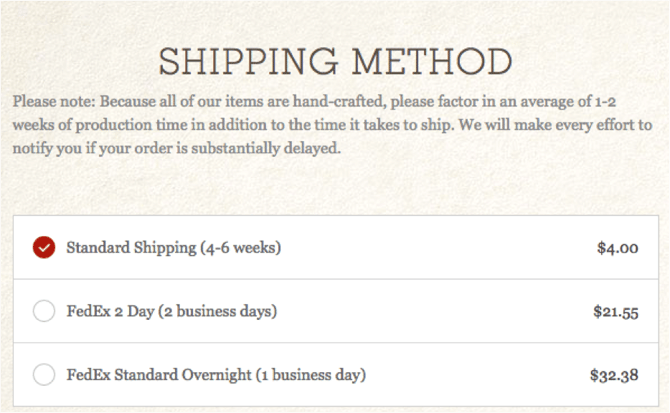 So, we know customers hate shipping surprises even more than they dislike paying for shipping itself. What can you do about it?

Be very upfront, clear, specific and honest about all shipping costs, added tax, possible changes and everything else your customers need to keep in mind until they get the product to their door.

Yet again, you will be giving them peace of mind and you will also have their trust.

Sending a prompt confirmation after your customers make a purchase can also boost their confidence and loyalty to shopping with you next time. Include information on where they'll be able to to track their shipping and another summary of what they've purchased.

Return to top of page or

Download

The Ultimate Google Merchant Center Handbook
---
Conclusion
It takes a lot of effort and time to create long lasting relationships with customers, and only a couple of mistakes to lose their loyalty. It is a tough fight out there and the only way to survive is by staying abreast with trends and new technologies that improve the buyer's shopping experience.

Shopping cart conversion rates have hovered around the same number for the last few years despite growth and change in eCommerce so it may have more to do with human habits. By thinking like your shoppers and what makes the best experience for them, you can fight against these statistics.It is a tough fight out there and the only way to survive is by staying abreast with trends and new technologies that improve the buyer's shopping experience.
Also See: Track cart details effectively with Google Analytics
---