Online retailers are getting more and more sophisticated, and staying on top of the competition is an uphill battle definitely worth fighting.
In 2020, Cyber Monday reached an all time high in sales at $10.8 billion. And with more shoppers comfortable making purchases online, 2021 could be another big year.
DataFeedWatch is continuing the shopping series guide in preparation for the 2021 holiday season by sharing strategies that will give you an advantage over the competition, with powerful insights and strategies.
---
How to Grow Your eCommerce Sales on Cyber Monday:
How Cyber Monday Is Different From Black Friday
How to get your PPC in shape for Cyber Monday
1. Keep an eye on Cross-device conversions
2. Prioritize bestsellers and holiday top performers
3. Spy on competitors bidding for the same products
Tips To Crush Google Shopping On Cyber Monday
1. Use Special prices
2. Set up Promotions: Free Shipping
3. Never neglect UPIs
4. Test & Analyze Shopping Performance
5. Customer Match for Google Shopping
Get your own copy of the Holiday Season 2021 Guide
---
How Cyber Monday Is Different From Black Friday
Cyber ​​Monday, also known as Blue Monday, is the marketing term for the Monday after Thanksgiving in the United States. It was created by retailers to entice people to buy online. The term was coined in 2005 at a press release.
Cyber ​​Monday has quickly become one of the biggest online shopping days.
Apart from the dates, the main difference between Black Friday and Cyber ​​Monday is that Black Friday deals can be found online and in brick-and-mortar stores, while Cyber ​​Monday is dedicated solely to online discounts.
When is Cyber Monday, or should we say, Cyber Week?
Cyber Monday is the Monday after Thanksgiving; the date falls between November 26 and December 2, depending on the year. Cyber Monday's date is 25 days before Christmas, and this year's date is November 29.
Retailers in the US have routinely launched deals a few hours early on Sunday – and even Saturday. Most of them continue their Black Friday deals through Cyber ​​Monday, sometimes lowering prices even further.
How to get your PPC in shape for Cyber Monday
1. Keep an eye on Cross-device conversions
The shopper path to purchase stopped being linear a long time ago. It's now it's made up of micro-moments and multiple touch-points across different platforms. If your ads aren't showing at the beginning of this journey, you are possibly missing out on conversions later on.
If you're aiming for a specific ROAS and notice mobile conversions are bringing that dhe cown, then it might be affecting desktop conversions as well. It's important to understand the correlation between the two to get a better picture of the conversionfunnel.
If you decrease mobile by 100% you would see your desktop conversions drop. Right now is the perfect time to open up mobile and tablet a bit and begin testing for the right bid modifier to get the ROAS you are looking for.
The insights and data will give you the overall picture of your campaign performance and will show the shopping device preferences of your customers.
PRO TIP:
Open your conversion tracking to 45-60 days after January to catch return buys and gift card purchases.
2. Prioritize bestsellers and holiday top performers
You can drastically improve your campaigns by simply improving your bids for your best selling products. The bestsellers are low-hanging fruit and every bidding strategy should be more aggressive with them.
For the holiday season, on top of setting higher bids for your all-time top-performing products, take a side step, and look at your past holiday top performers.
Look at past analytics data and campaign performance to find which were the items that drove the highest traffic and sales and create custom labels for the holiday bestsellers.
PRO TIP:
Keep shopping procrastinators top of mind. They are the ones used to getting their purchases within 24 hours at their doors, so increase the bids for the very last days of shopping before the actual holiday.
3. Spy on competitors bidding for the same products
Compare the performance of your ads with one of the other merchants bidding for the exact same products.
Even if you are not getting access to the campaign structure, bidding strategy and feed quality of your competitors, the data available in Google's auction insights for Shopping ads is still valuable:
Impression share is the number of impressions received for your ads divided by the number of total impressions you were eligible for.
Overlap rate is how often competitor ads show up when your ad shows up too.
Outranking share is the number of times your ad ranked higher than another participant's ad plus the number of times your ad showed up and not theirs, divided by the total number of auctions you participated in.
While the insights might seem limited, it's enough to give you an idea of where you are doing a great job and where you should work more to improve the performance.
Next Recommended Read: [Guide for B2B] How to Successfully Generate Leads with PPC Ads
---
Tips To Crush Google Shopping On Cyber Monday
1. Use special prices
Who doesn't love a good deal? Products that are ''on sale'' exert a magical power over everyone and applying a tag with 30% less on an item can give customers that feeling that they are about to score a great deal.
As a result, they will feel more enticed to click your product ad and hit the 'Add to Cart' button.
If you want to add the discounted price to the product ads you need to enrich your Google feed and add some optional fields to it. In Google Shopping, for example, the attributes needed are Sale Price and Sale Price Effective Date.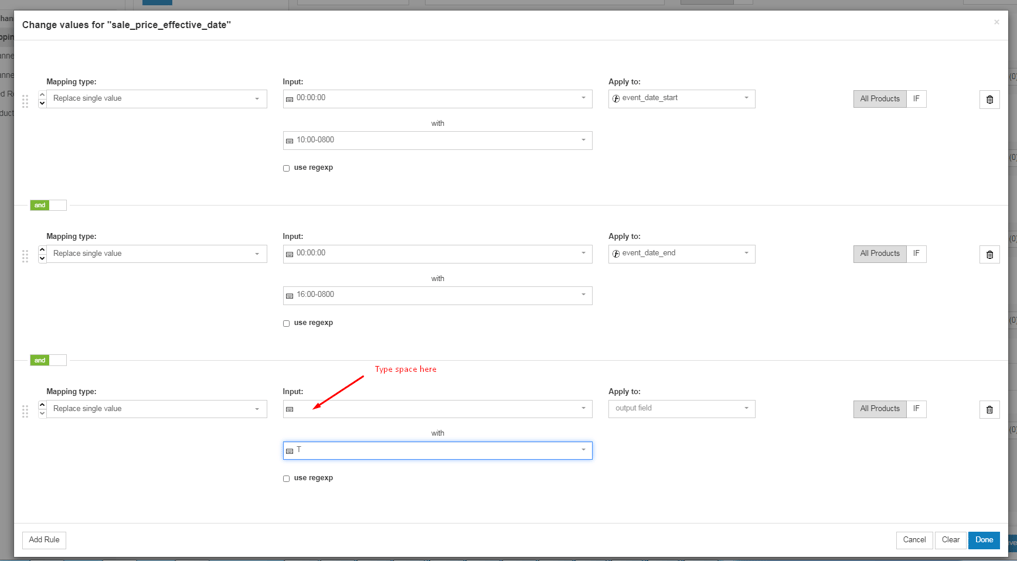 The Sale Price is the discounted price of an item. Make sure that you have the regular Price attribute in the feed. It is required that the regular price is displayed next to the sale price on the product page.
Sale Price Effective Date attribute must include a start date and an end date using the format required by Google:
(YYYY-MM-DD) start hour-timezone/(YYYY-MM-DD)Tend hour-timezone
As modifying the dates in the feed for all items might be a nightmare you can create a rule that applies to all products on sale.
You can create these discounts for certain types of products or categories, for a limited amount of time, to test their effectiveness and see if they bring the estimated increase in revenue.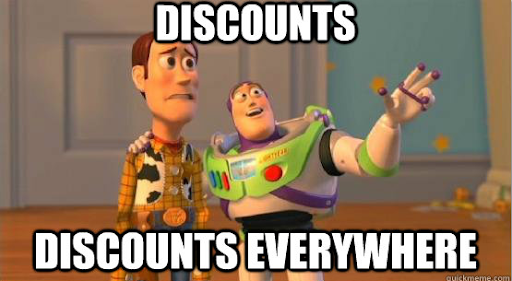 2. Set up Promotions: Free shipping
Free shipping has a huge impact on online retail sales, being the number one reason for shopping cart abandonment. Free shipping is what sometimes makes the difference between buying that product in-store or buying it online.
With shipping playing such an important role in the buying decision, if you do offer it, it would be a rookie mistake not to make it obvious in your product ads.
So, if you do offer free shipping for some products you NEED to shout it out loud in your product ads. There are several ways for you to add this to your feed so let's look at the options available.
Adjust shipping price in your normal fee
Set the shipping price to 0 for the items that should have free shipping. Google will recognize that as free shipping and will add the tag to the ad.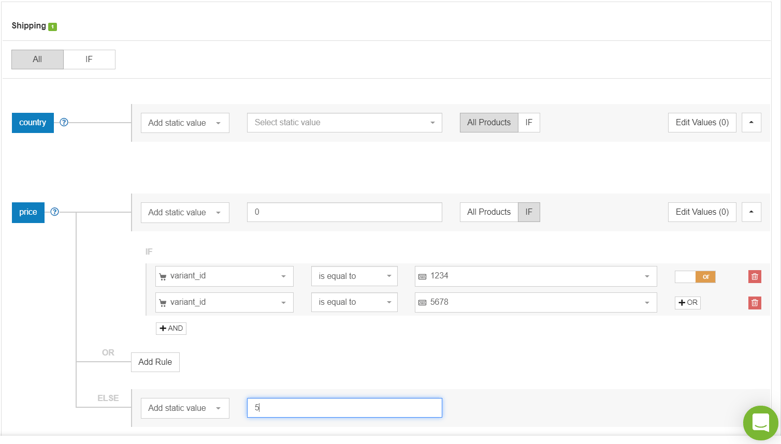 Create a Google Promotions Feed
Create an additional Google Merchant Promotions feed and add a coupon code.
Find out more about how to easily create a promotion feed in DataFeedWatch and unlock your sales right off the bat.

You can use other types of promotions, such as discounts and free gifts to entice customers to click your ads. You can review all types of promotions available in thisMerchant Promotions Quick Guide.
3. Never neglect UPIs
Unique Product Identifiers are hands down the most important attributes to have in your feed. GTIN, MPN, and Brand are unique identifiers used to match Google's product catalog to ensure product validity.
If you are a reseller of products, Google will reference the GTIN from the seller's catalog and pull that information into the ad. If the user clicks into the shopping tab, it will default to your optimized titles, product category, description etc. from your product feed.
PRO TIP: Optimize first for GTINs -> Title -> Description.
If your products need GTINs make sure to address those first, then optimize titles by adding in relevant attributes followed by the rest of the feed attributes.
4. Test & analyze Shopping performance
Testing is crucial to any shopping campaign, but you don't want to be trying something new during crunch time.
October through early November should be the time to determine what is working and what is not.
You can use your search term report to identify what keywords are triggering your ads and add those terms into your titles & descriptions for higher relevancy.
Placing important information at the beginning of the title is key to being a step ahead of your competition because many times titles may be truncated on the results page.
This means if you sell high-value brands that users search for, it would be a good idea to place those brands first in your titles. Again, you can check this by using your search term report under the keywords tab.
5. Customer Match for Google Shopping
This is a great way to regain lost customers or upsell to clients who have already purchased them. When setting up a customer match there are two things to keep in mind:
It only shows ads to customers who have Gmail
They have to be logged in to be retargeted
Another option is to retarget similar audiences on YouTube and Gmail if your list meets the eligibility requirements. There are many different lists you can create to start retargeting your customer match audiences in Google Ads.
PRO TIP

:
Offering similar deals of Cyber Monday before and after this event is a great way to bring customers back to the purchase cycle.
---
Conclusion
The holiday season can be a make-or-break for retailers of all shapes and sizes with November and December driving 30% more e-Commerce revenue than the rest of the months.
No wonder it's the most stressful period of the year with new trends and channel updates to follow. That is why it is extremely important to list all scenarios in advance and be prepared to quickly adjust the strategy.
With the holidays just around the corner, now is the time to start testing and finding what works best for your vertical. By starting early, you will get a leg up on your competition.
---
Get your own copy of the Holiday Season 2021 Guide