Table of Contents
---
What are Facebook Ads and Boosted Posts?
Boosted Posts
Boosted posts are essentially advertisements created from your own posts on your Facebook page. The idea behind a boosted post is that you create more engagements with people who were already following the brand, and those not previously engaged. This could be in the form of comments, reactions or even engaging with a link/media within the post itself. A boosted post is more likely to be shared by existing followers of a page, which then helps new customers engage. It essentially works like a virtual word of mouth and feels less artificial than standard advertising may do.
Main goals of Boosted Posts:
Increase engagement rate with current customers
Create a positive brand image
Facebook Ads
Facebook ads follow a slightly more traditional form of advertising. Facebook ads show up across the Facebook, Instagram and Messenger platforms in a variety of forms. From single image, to video. On Facebook itself, they can be in the center of a feed or on the side of the screen if you are using a monitor. On a phone or tablet, ads will appear in the feed or during Facebook video content. The idea behind Facebook ads is similar to that of traditional advertising. It aims to generate more awareness and uses algorithms to decipher users who are the most likely to be interested in certain products. The advertising brand will generally be less engaged than with a boosted post and will rely more on the advert itself to generate the interest. This could be through the media or through a link to a product or service.
Main goals of Facebook Ads:
Reach new customers
Inform them about your product/service
Start to purchasing process
---
Why are Boosted Posts Important For Strategy
Boosted Posts are important for Facebook marketing strategy because it helps brands to bridge the link between themselves and the customer. In most cases, Boosted Posts will mainly reach pre-existing customers. So how is that beneficial? And how does it help strategy?
It is beneficial to brands because it ensures that current customers are still engaging with the brand. It makes customers less likely to leave for a competitor if they identify with your brand instead. It also benefits by creating a better brand image on wider scale, through an enamored customer. If someone associates with, and loves your brand, they will be more likely to share it after all.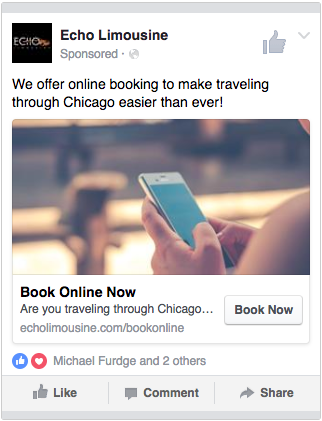 Return to top of page or Download The Ultimate Google Merchant Center Handbook
---
Where do Boosted Posts Appear
Boosted posts appear on your audience's timeline, like a standard status update by the brand. Although you have a certain amount of control on what audience sees the post, most of your audience may already be pre-existing customers and therefore the post will help with engaging them. Because Boosted Posts appear on timeline, they can be shared by anyone organically. This kind of interaction helps to further trust between the brand and the customer.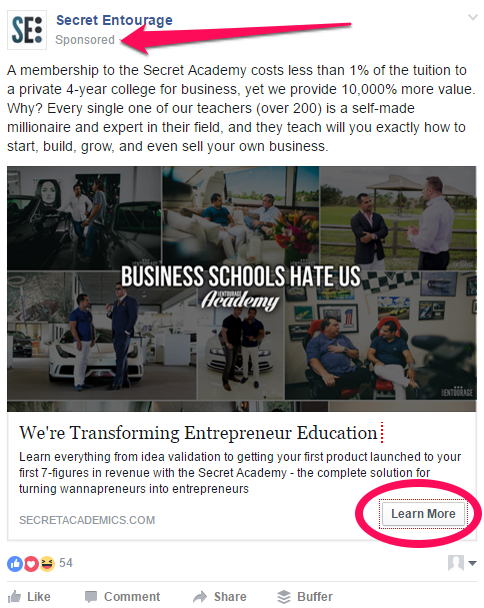 source: nichehacks.com
Return to top of page or Download The Ultimate Google Merchant Center Handbook
---
What are the drawbacks of Boosted Posts
The main drawbacks of Boosted Posts are:
Limited control of the audience
Many of the people seeing the post will already know about your brand. Therefore, the content should be less sales like and more about driving engagement. The lack of audience control does mean that you will not get as many new customers as with traditional advertising.
Can only be used to promote existing brands
If you are a new brand with an upcoming page, using a Boosted Post is not possible. Therefore, it cannot be used as a starting point promotion.
Limited format
Sponsored Posts can only be used like a status update. There is no other format to stand out on a person's timeline. This can be limiting.
Lack of a call to action
It is difficult to create a call to action on a Boosted Post, due to it seeming artificial. You also cannot add forms directly onto the post itself to create sign ups. However, a new feature does allow you to direct customers to your own website.
Return to top of page or Download The Ultimate Google Merchant Center Handbook
---
How to set up Boosted Posts
To create a Boosted Post on Facebook, you must first select or draft the post you wish to boost. Then follow these steps:
In the bottom right hand corner, select 'boost post'. This will only be available to Facebook business pages. If you are still unable to select 'boost post', then it is unavailable for the post you have chosen.
Your images and text will be automatically readied by Facebook for you. However, you still need to make a few decisions yourself. The first is choosing your audience. This can be done through several demographic parameters including age, location and gender.
Next, select your budget. You can choose a custom budget which allows you to choose any amount. Alternatively, you can select the recommended budget for your post.
After that, select a time frame for your campaign. You can select a specific end date or choose time frames to focus on for a certain period.
You can then select your payment method. This can be changed and updated at a later stage if needed.
Finally, click boost. Then your post is ready for increased interactions!
Return to top of page or Download The Ultimate Google Merchant Center Handbook
---
Why are Facebook Ads Important For Strategy
Facebook Ads are important for ad strategy due to the new customers they bring in. Facebook Ads allow brands to create a call to action through forms, surveys, links to their website and much more. As they can come in various forms (such as images or videos), Ads allow more freedom in terms of reaching customers in an innovative way. The most useful feature of Ads is the ability to target whichever demographic you believe will be most beneficial to your brand.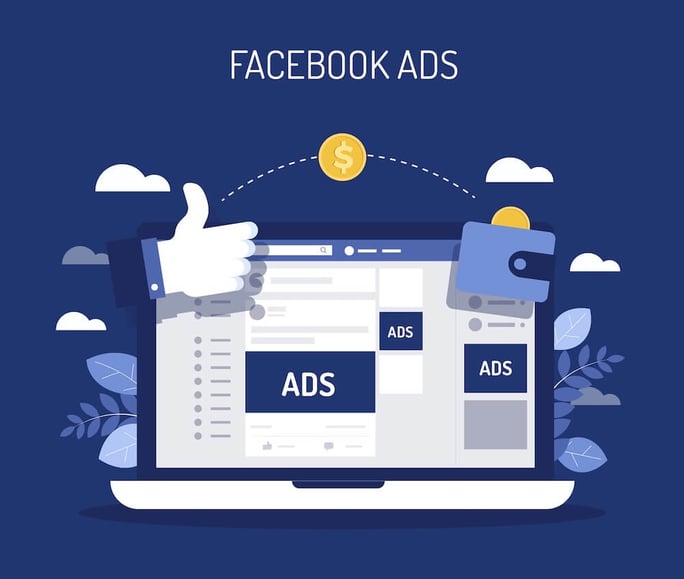 Return to top of page or Download The Ultimate Google Merchant Center Handbook
---
Where do Facebook Ads Appea

r

Facebook Ads can appear in a number of different places throughout Facebook, Messenger, and Instagram. Focusing on Facebook itself, on a browser the ads can be located within the timeline itself. They can also be located to the side of the timeline or during/before/between video content. On the app, ads are located in the timeline and video in the same way but are not located to the side of the timeline.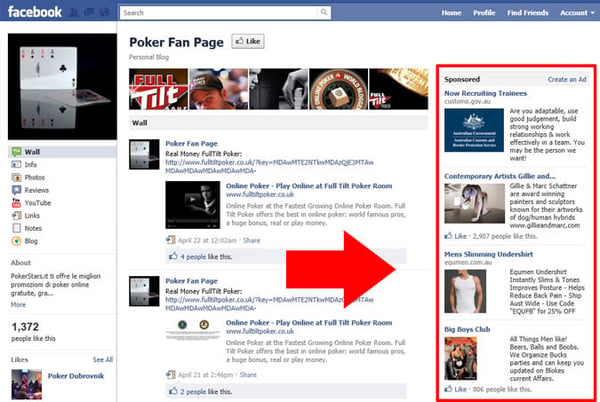 source: wmegroup.com.au
---
What are the drawbacks of Facebook Ads
The main drawbacks of Facebook Ads are:
Can be expensive
If you want to run a long campaign reaching out to various audiences frequently, the cost of a Facebook Ad campaign can add up. That is why it is recommended to work out where your advertising will have the greatest impact. From there you will be able to refine your advertising. It is also possible to use a third-party tool to help narrow down your advertising further and get more bang for your buck.
A lot of competition
As Facebook is such a big social media platform, many companies want to advertise on it. That makes it a challenge to stand out. Try to make sure your ad is always as visible as possible by advertising at the right times, to the right people, in the right place.
The ad may not be in an eye-catching place and may be an irritant
Ideally, a Facebook Ad would always be in the perfect position. However, that is not always the case, your ad can quite often end up in a position where it makes no impact at all. It can also end up reaching the wrong people and interrupt video content, which may have the opposite effect to what you intend. To avoid this, you should try to ensure you reach the right demographic of people. To further refine your advertising on Facebook, it may help to use a feed management system such as DataFeedWatch. This will help perfect your advertising feed.
Return to top of page or Download The Ultimate Google Merchant Center Handbook
---
How to set up Facebook Ads
With Facebook advertising, you first have to select a goal or objective for your campaign. Your goal can be any of the options on the screenshot below, and can be designed to generate awareness, create consideration or conversion.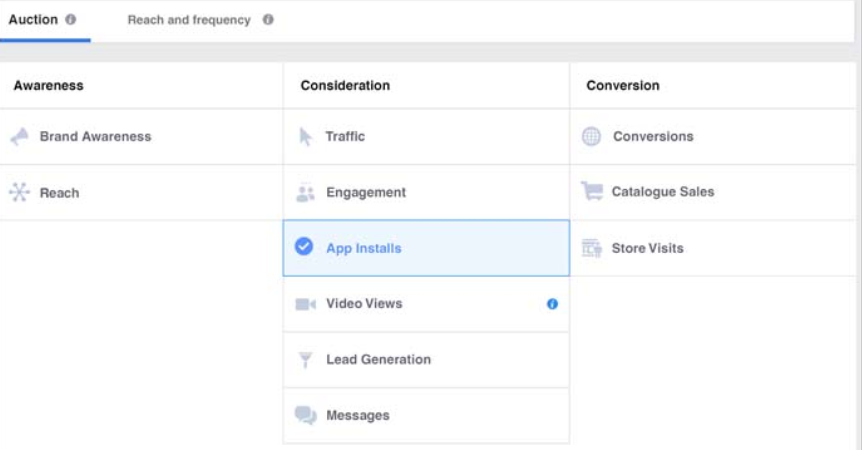 Brand awareness - A targeted number of people aware of your brand.
Reach - A certain amount of people reached by your advertisement.
Traffic - A targeted number of website visitors.
Engagement - A certain number of people interacting with your page.
App installs - A targeted number of installs for your app.
Video views - A certain amount of views on your media.
Lead generation - A targeted amount of new potential customers (leads).
Messages - A certain amount of message interactions.
Conversions - A certain percentage of people that viewed the advertisement engaging in a specific measurable way.
Catalogue sales - A targeted amount of sales.
Store visits - A targeted number of people visiting your store.
You then proceed to follow these steps:
Next, select your audience, using a range of demographic parameters, including age, location and language.
After that, you choose the placement of your ad, in this case Facebook itself. But you can also choose Instagram or Messenger.
Then you can set your budget using a timeframe and different time periods, alongside what you are willing to spend.
Step 4 is to choose your format of advertising. Common choices are video, single image or slideshow.
Then you can place your order to go to Ad Auction.
From there, you can measure and manage your ad using Facebook's ad campaign manager.
Return to top of page or Download The Ultimate Google Merchant Center Handbook
---
The main differences
The main differences between Facebook ads and Facebook boosted posts
| | |
| --- | --- |
| Facebook Ads | Facebook Boosted Posts |
| Uses various forms of media (images, videos, infographics) | Takes your Facebook post and promotes it |
| Aims to promote the brand to new customers | Aims to retain customers and drive engagement |
| Rarely shared | Adds new customers through sharing |
| Uses Facebook algorithms to reach certain groups targeted by a company | Promotes existing posts to those who are more engaged with the brand |
| Presents the brand as a business | Tries to involve the brand in a wider community |
Return to top of page or Download The Ultimate Google Merchant Center Handbook
---
Which is better for your business
Deciphering whether a boosted post or an advert is better for your business can be tricky. However, the best way to work out which would be the most ideal, is to refine your own goals. If you are attempting to draw new customers in and target people more specifically, then advertising is likely to be more effective for you. Whereas if you simply want to engage with existing customers and improve your brand image then a boosted post will be a better choice.
Another set of factors to consider are the budget and length of your campaign. Lengthy advertising campaigns tend to the most pricey. Whereas a short boosted post could be remarkably cheap.
Choosing the better these two forms of marketing will always be subjective. You will have to weigh up the pros and cons of both, against your goals and your budget. Only then will it become clear how you can make the greatest impact, in this most cost-effective way.
Return to top of page or Download The Ultimate Google Merchant Center Handbook
---
Combining boosted posts and Facebook ads
If you are still unsure on which form of Facebook marketing is for you and your business, you could try combining the two. A combination will allow you to get the best of both worlds, by increasing your visibility and further driving your engagement. This will mean you retain current users whilst drawing in new ones.
Using both forms of marketing may also be a great way to test the water. If you are unsure of the most successful way to market your business then trial and error of the two forms of Facebook marketing may give you the necessary data to make a decision.
Return to top of page or Download The Ultimate Google Merchant Center Handbook
---
Final thoughts
Facebook advertising and boosted posts do have substantial differences. However, neither one is better than the other. Both can be seen as having advantages and disadvantages, and whilst many businesses may choose to use the two together, other businesses may see more success using just one of the two.
To discover what the best Facebook marketing strategy is for your business, you will need to work out your goals and budget beforehand. As with all marketing, a good plan and effective timing are essential for a successful campaign.
Discover more Facebook-related content you may find useful:
---