Facebook Marketplace, Facebook Shops, Dynamic Ads
Facebook Shop
Shops on Facebook are a free place for businesses to list and sell products. They are relatively easy to set up and allow the retailer to select the product they would like to feature as well as how they would like to customise their shop.
Shops are available on both Facebook and Instagram and products can be selected from their Facebook catalog - essentially a feed that contains a list of products and their primary attributes such as title, price, photo and description. Shops on Facebook look something like this (on mobile):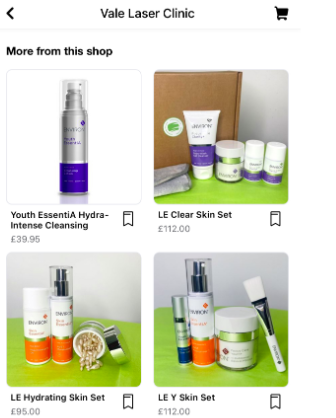 On Instagram, the link appears above the follow button and when clicked on, it opens up into the shop. For example, this is how it appears for Nike: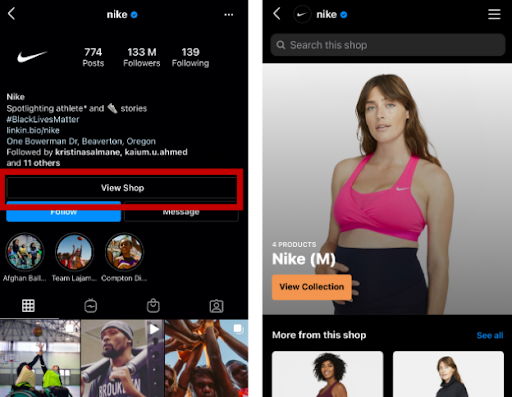 A user will be able to find these featured products by going to the retailer's Facebook page, Instagram profile or via sponsored ads on the platform. Don't forget that you need to dress up your page with visuals and pictures to project a highly appealing brand identity. Think over your logo design, Facebook covers, and social media posts. Use a DIY tool such as Facebook logo and post maker to help you design stunning visuals.
Facebook Dynamic Ads
Facebook offers a number of different paid ad options ranging from boosting posts to targeting people with images and videos based on their personal interests or demographics. Facebook's Ads are used as a great way to reach new people that would not have found your page or site otherwise.
One of the options that many retailers will find incredibly useful is Dynamic Ads.
These ads are designed to show the most relevant items to people who are likely to purchase or engage with your brand. These are based on machine learning to help target people with the products most likely to be of interest to the user. The increasing popularity of FDAs are typically down to them taking away the arduous task of creating an ad for each individual item.
Again, the items are pulled from the Facebook catalog where the product information lives.
If you've not run dynamic Facebook Ads before, the chances are, you will have seen them. To the user, these ads look something like this: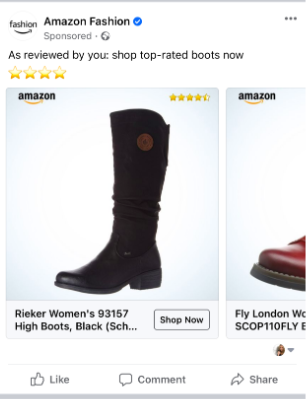 Some of the available targeting options for these ads includes:
Remarketing: showing the user products they have previously looked at but may not have purchased.
Lookalike audiences: targeting people who have similar habits and behaviours to those in an audience list you have already created (e.g. a list of users who have previously purchased from your store)
Behaviours and interests: a broader targeting option which allows you to target people who exhibit behaviours or interests you know to be relevant. For example, you might want to target people interested in running and interested in the London Marathon with your range of running shoes.
One of the forms of Facebook Dynamic Ads are also Facebook Automative Ads. If you're a car dealer, this can be a great way to increase your car sales online.
Facebook Marketplace
Popular with people looking to sell items they no longer want or need, Facebook Marketplace allows Facebook users to buy and sell locally. It's slowly taking over platforms such as eBay due to the fact there are no selling fees and all the money you make from selling an item is yours.
Contrary to its name, there is no function to actually buy or sell on Facebook Marketplace. Instead, this is a platform for people to post items for sale and others can reach out to the owner to buy the item.
This is perfect if you have items to sell locally or if you are looking to purchase an item new or used. For example, if you are living in Edinburgh and you would like to purchase a baby's highchair, you simply go to Facebook Marketplace, ensure your location is set to your local area (or as far as you are willing to travel) and type in what you are looking for.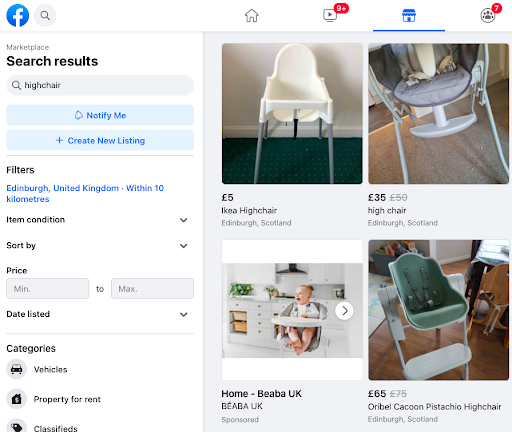 You can then find the perfect highchair, select the lising and get in touch with the seller to arrange payment and collection.
Back to The Top or Increase Your Facebook Product Ads ROI
---
How to set up a Facebook business page
To get started with a Facebook Store or Facebook Dynamic Ads you will need to create a Facebook business page. Only selling on the marketplace can be done from just a personal profile. It's also important to have a page so your customers can easily find your business, interact with it and follow it which can help improve their life-time value, your brand and the number of repeat customers.
Creating a Facebook business page is fairly straightforward:
1. To begin, click on the + button at the top of the screen and select 'Page'.
2. Then, follow the process of inputting all the relevant information about your business.

Remember, you want to provide plenty of information that will help your customers find and understand more about your business.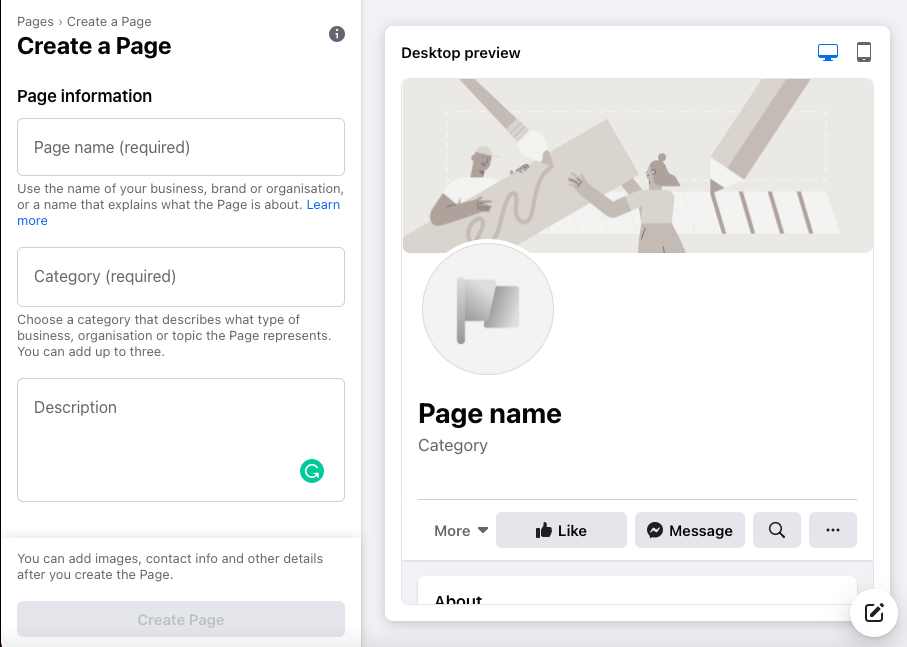 3. Once you've created your page, you can go ahead and input further information and images.
Your cover photo is the most prominent image on the page so you will do well to pick an exciting image that represents your business well. You should also ensure the image is clear at all sizes. Bear in mind, the cover image displays at 820x312 pixels on desktop and 640x360 pixels on mobile.


Inputting your story:
Facebook asks you to include your story. Whilst it might be a pain to write this section, it's a wonderful way to showcase your business' personality and provide real insight that might help resonate with your audience. Remember to keep this original and don't be tempted to copy and paste straight from your website.


When inputting information and creating posts, bear in mind who your audience is. Your Facebook audience may well be different to that of your website audience or your Amazon buyers. Try to tailor the content of your page to the people you are selling to.
Back to The Top or Increase Your Facebook Product Ads ROI
---
How to add products to Facebook
Methods of Adding Products for Facebook Dynamic Ads
Creating Facebook Dynamic Ads starts with implementing you creating/implementing your Pixel and your Facebook Catalog. We'll discuss more about the pixel later on.
First, let's look further into setting up the catalog. The chances are, your website will have a database with all the information about your products. This can be linked to Facebook and included in catalogs. It is also possible to manually create the catalog, however, this really only works for smaller numbers of products.
Uploading products using a product feed
One of the most selected methods is providing your product information via a data feed. You only need to link it to your Facebook catalog once and set up scheduled uploads to ensure quality and accuracy of product information. Accepted Facebook Feed formats include CSV, TSV and XML files as well as Google Sheets.
To easily generate a product feed that is properly formatted and adjusted to Facebook's audiences you can reach for a feed optimization software.
Tip: Make sure to stay clear of these common Facebook errors when creating your feed.
Linking products directly from your website (Facebook pixel)
Your website has a database with all the information about your products. In case of some platforms (such as Shopify or BigCommerce) it can be directly linked to Facebook and pass all necessary data to your product catalog.

The perk of this method would be relatively low maintenance effort. Though that comes at a cost of complexity of the set-up. You may need help from a developer to install microdata tags in the back-end of your store.
Manual product information upload
It is also possible to manually create the catalog, however, this really only works for smaller numbers of products. If you opt for this method - remember to continuously update your product information. Every time there's a change in your store, you should carry it over to Facebook so there are no discrepancies. For example, when new products come in, or one of your items has gone out of stock.
The best method

The best method depends on various factors: how many items you have, types of products and frequency of product information updates you need. Here's what Facebook recommends: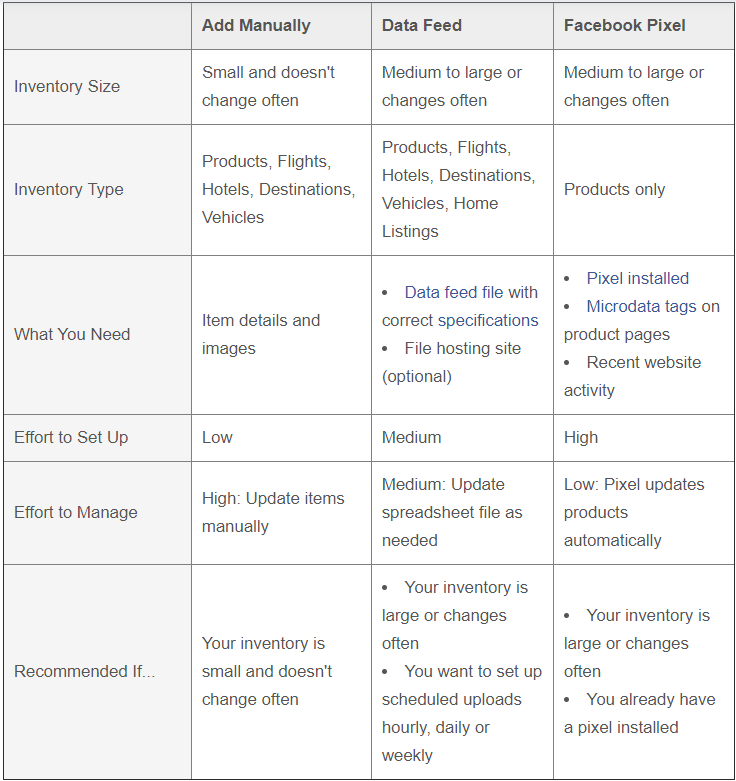 Source: Facebook Business Help Center
To set up you catalog, follow these steps:
Go to Business Settings in Business Manager.
Select 'data sources', then catalogs'.
Click add, give your catalog a name, select the type and then create.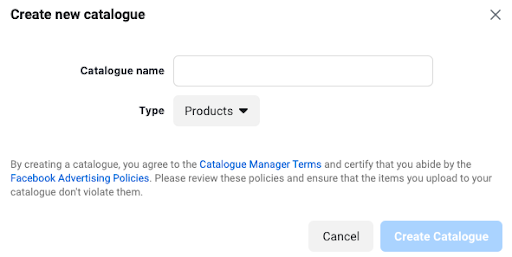 You will then need to 'associate sources' to connect your pixel to the catalog. Following this, you can then go to the catalog manager to add, remove and manage items in the catalog.
Adding Products to Facebook Shops
Before jumping in to add your products, there are a number of steps you must take first. These are as follows:
Step 1: Add your shop. Now that you have your page set up, navigate to the 'manage shop' section on the left, this will then bring up the next steps you will need to take.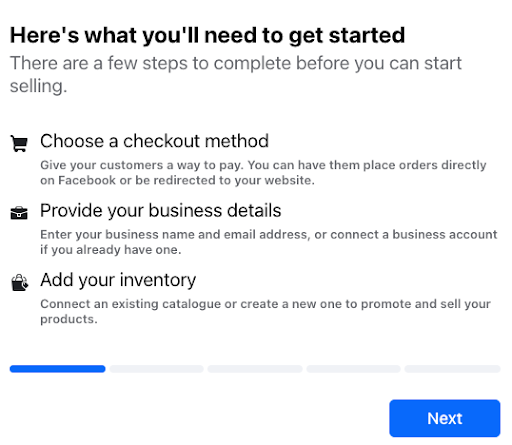 Step 2: Create a checkout and select payment methods. You have the option to checkout on another site or provide the checkout information via messenger: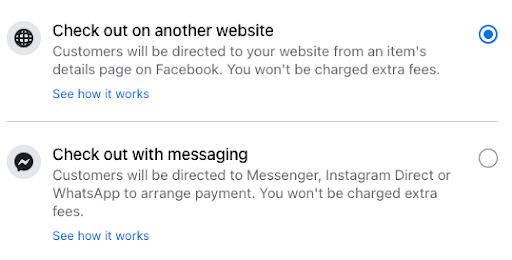 Step 3: Provide additional information. This will include business contact information and a snippet about what you sell.
You are now ready to add your products.
Facebook Marketplace
As mentioned earlier, adding items to Facebook Marketplace is surprisingly simple. You simply need to ensure that you include imagery and accurate information. There is no need for a Facebook page or a business. So long as you have a Facebook profile, you can begin selling right away. To get started, follow these steps:
The process of listing items is very simple. All you need is a Facebook page. You then need to ', then follow the process. You will be required to list a product name/title, description, price and images.
Step 1: Navigate to Facebook Marketplace
Step 2: Select 'Create new listing' or 'Sell' if you are on the Facebook App.
Step 3: Choose your listing type: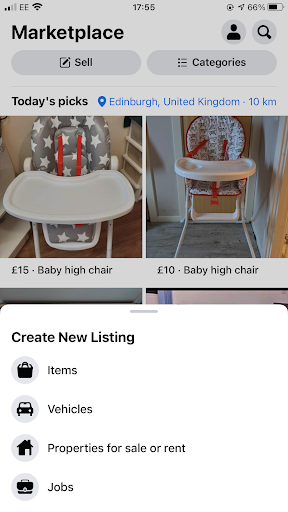 Step 3: Add in all the relevant information. This will include photographs (quick tip: make sure they are clear and show exactly what you are selling), title (again, make sure this is clear, avoid adverbs and adjectives) and description. Try to make the price fair and the description detailed to avoid a lengthy back and forward with multiple people.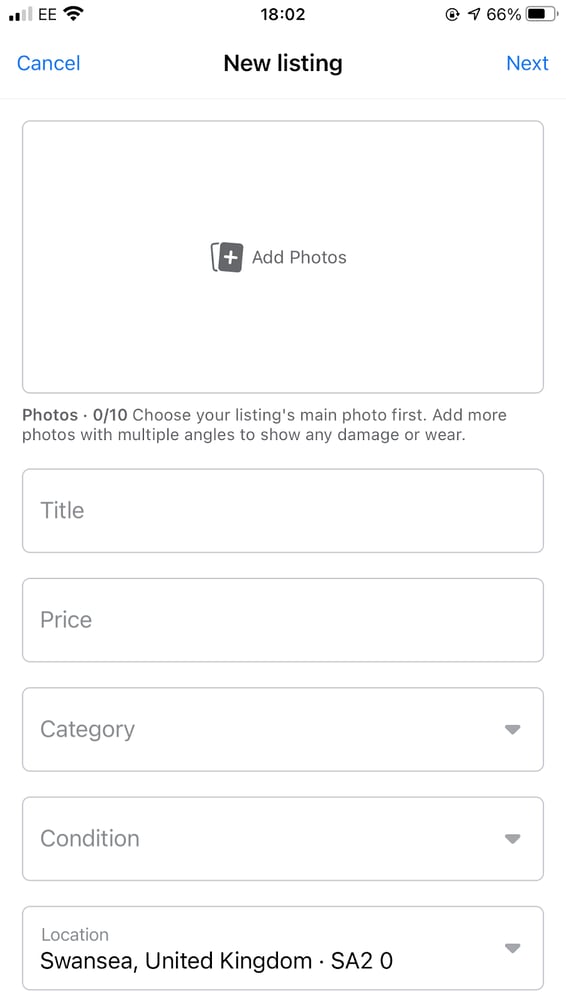 Step 4: Publish your post to the marketplace
---
Facebook Pixel
The Facebook pixel has a number of uses. Overall, its main function is to track users on your website. It is created by adding a piece of code to your site which can be implemented directly on the site or via a third party such as Google Tag Manager.
This helps you have further visibility of who reached the checkout stage after visiting your site via Facebook as well as what actions they did or did not take throughout the site. For example, it could be useful to know when there are a number of people adding to cart but not reaching the checkout stage. This would tell you that the process may need sharpening up on the site or they may need further encouragement from a remarketing ad.
Speaking of which, you must install the pixel in order to run dynamic ads.

The pixel lives under the 'event manager' section in Facebook. You will have a base code which will need to go on all the pages you wish to track (usually, this is every page of the site). You can then create events to recognise various stages of the process such as 'add to basket'.
Tip: Check out this article for possible solutions for Facebook pixel issues if you run into any errors when setting it up.
Back to The Top or Increase Your Facebook Product Ads ROI
---
Boost the visibility of your products with Facebook advertising
As mentioned earlier, you have the option to showcase your products to a wider audience using dynamic ads - one of the advertising options you have on Facebook for eCommerce.
However, there are a wide range of advertising options. From different campaign/marketing objectives, different targeting options and different ad copy styles. There is a lot to experiment with, but here is a general overview.
Marketing objective
Your advertising options start with making a decision about the type of ad you want to run. There are a multitude of options which are designed to generate more likes and followers, get in contact or purchase an item. These options will impact the format of the ad and the call to action that features on it. Your options will look like this: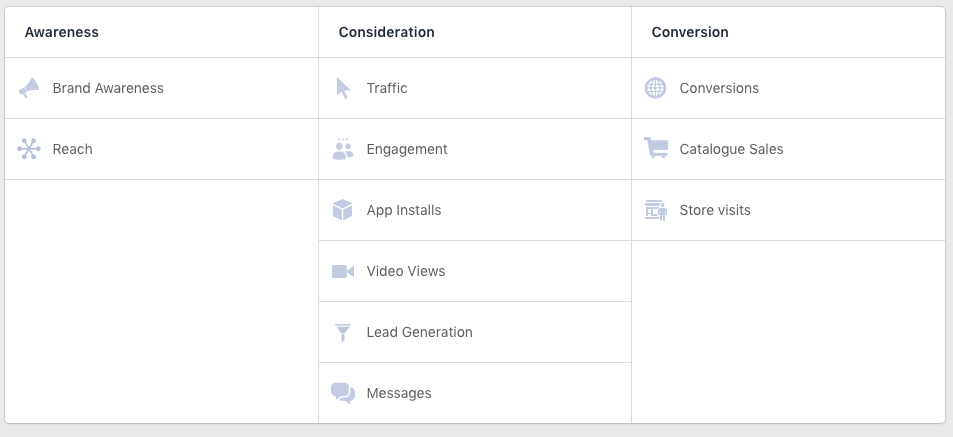 As a retailer, you're more likely to choose store visits, but trialling some of the other options can be worthwhile.
Ad targeting
Your next step will be to select the audience you want to target. There are a number of different options here. In a nutshell they include the following:
Remarketing
Custom audiences
Lookalike audiences
Interest/behaviour targeting
Ad copy
Arguably, the most important section to focus on is the ad copy. For those using dynamic ads, the tiles will be filled in by the products that resonate with your audience. However there are other options which include:
Single Image ads
Great for providing a quick snapshot of information with one strong image. Just make sure the image is very clear and adequately reflects what you are selling.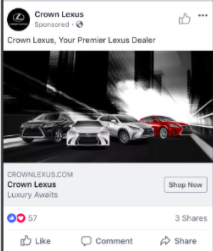 Video
These typically have more engagement than static posts. Bear in mind that a lot more people are watching videos without sound these days so ensuring it can be understood on mute is important. It's also worth creating an ad that is around 30 seconds long.
Carousel ads
These are tiles that you swipe through. They are great for advertising more than one thing or being creative. Between 2-10 tiles typically works best and you can use a mixture of images and video.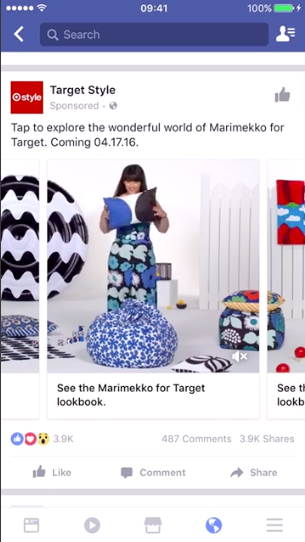 Collection ads
This is another great option for retailers. This is an 'instant lookbook' to take your customers straight from initially seeing the brand or products for the first time to becoming customers. This is connected to your catalog and uses a mixture of products, images and or videos to entice the user.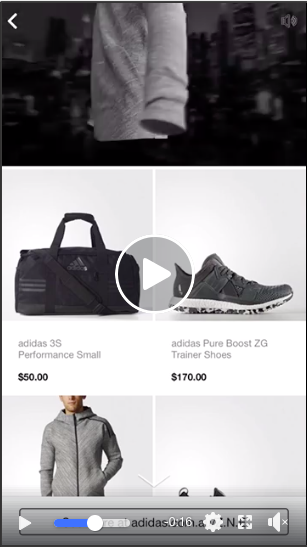 Boosting posts
There is also a significantly easier option for advertising, boosting posts. Facebook will often encourage you to boost your posts by putting some money behind it to reach more people. There are advantages and disadvantages to this.
The main advantage is the simplicity and accessibility

.
It's an option that regularly pops up. There is no need to create further ad copy or spend a long time agonising over audiences and it's a much shorter set up process.



By removing the complications however, you are also removing the additional options

that may well work very well for you.
Your audiences may not be as niche as you need them to be and you might find that content that resonates with your page followers does not have the same positive impact with a wider audience. Learn more about this with our blog about

Faceboo

k Ads vs Boosted Posts: Which is the Right Fit for Your Business?
Back to The Top or Increase Your Facebook Product Ads ROI
---
How to optimize your Facebook product feed
Now that you have your page, shop and feed in place, the next step is to optimise your feed to help supercharge your return on investment. Here are some key tips:
Accuracy in your title and description.
It can be tempting to stuff your title and description with keywords that you think may help people find your products, but this is not best practice. Instead, be clear and concise with the information. Also, there is no need for unnecessary descriptive terms. For example,words like "gorgeous", "beautiful" and "tasty" are using up valuable space.

Below, you will find a recommended title structure per vertical: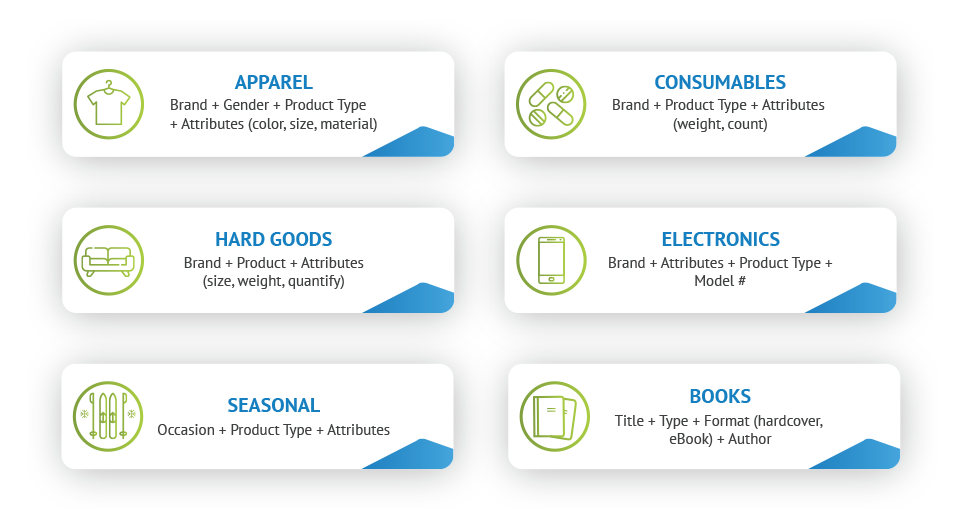 Use high-quality images.
Images should be at least 500 x 500 pixels and ought to highlight the product as accurately as possible. Try to avoid busy backgrounds, dim lighting or unusual angles.



Tip

: Testing

lifestyle images with Facebook ads

will help you prevent ad fatigue.




Keep an eye on stock levels.

If you do not have a product inventory system or if you are manually updating your feed, you need to keep a careful eye on any items that are likely to run out of stock. There is nothing more frustrating than someone attempting to buy a product only to find out they are out of stock - especially if they are able to purchase and it becomes a refund. This is damaging for your brand and irritating for the user.


Tip: To avoid issues with advertising unavailable items you can set up a quick exclusion rule in your product feed. It will temporarily remove the products that are out-of-stock, and once you restock - the excluded item will automatically return to your product catalog.
To find some more pro tips, read our post on how optimise your Facebook product feed.
Frequent Facebook product feed errors
When inputting your information into a product feed, there can be errors that occur. Below are some of the most common issues you may find:
Product image sizing: sometimes, you may find your image is the wrong size, most commonly too small. Check the necessary requirements and select a larger image.
Pixel Product ID Errors: Missing or mismatched IDs when using Shopify can hinder your success when using dynamic ads and feeds. Ensuring these are inputted and formatted correctly is essential. Read more about

pixel product ID errors

.
Mismatched or broken URLs: This can be an issue, particularly if you are making frequent changes to your site. For example, if you have changed your site's URL structure recently, you will need to double-check your feed is updated too.
There can be a range of issues that get in the way of running your Facebook shop with a feed. Find out further common Facebook feed issues.
Back to The Top or Increase Your Facebook Product Ads ROI
---
Selling on Facebook with eCommerce Platforms
There are a number of website hosting platforms that provide options for integrating with Facebook. These are great connections as this will provide an automated way to input data to your feed and catalogs. Changes to your inventory will then be automatically reflected in the feed.
To set this up, there are various options on the online store platforms. However, you can sync up using Facebook by following these steps:
Navigate to the Commerce Manager
Select the catalog
Go to data sources and select 'add items'
Select 'use a partner platform'.
Platforms offering direct API integration with Facebook include:
Shopify
CommerceHub
BigCommerce
adMixt
Quipt
CedCommerce
Zentail
DataCaciques
If you are using a different platform, it is worth looking into whether or not the platform has Facebook integration options too. With DataFeedWatch, you're able to connect your product data to Facebook by providing a feed link as a data source to your FB product catalog.
Back to The Top or Increase Your Facebook Product Ads ROI
---
Pros & Cons of Selling on Facebook
There are a number of pros and cons to selling on Facebook. Often, different businesses will find the pros and cons to be different depending on what they sell and the type of audience they are targeting. Here is a general list:
Pros of selling on Facebook
1. A vast number of people
As aforementioned, there are billions of active users on Facebook each month. If you are looking to get more exposure to your products and brand, Facebook is a quick and easy way to get in front of a lot of people.
2. Direct contact
Often, shopping online can be very indirect. Usually, the shopper will purchase something and there is little-no communication. This is one downside of online shopping in comparison to shopping in person; the human element has been removed. However, Facebook makes communication between sellers and buyers very easy. This makes it more convenient for the buyer to ask for more information, recommendations and help where needed. To make sure that you're not missing any comment or message (and sales opportunity), you can use a Facebook comment moderation tool.
3. Customisation
From customising your store to creating exciting on-brand stories on your Facebook page. Facebook has so many options and places to input information, imagery and captions, you can truly make the space your own. This can be wonderful for branding and capturing an engaged audience.
4. Further network
The use of the like, share and comment buttons are very helpful for sellers to reach an audience even further than anticipated. When someone interacts with a post, it can show up to their friends network. They can also choose to share the products which can be shown on their profile or in groups.
Cons of selling on Facebook
1. Time-consuming
When you are running a business, time is a resource. The process of setting up a Facebook page, catalog, shop and more can be cumbersome. In some cases, retailers will opt to outsource some or all of this process to someone more experienced. Whilst this will save time, there is then a cost involved. Another option would be to invest into more cost-efficient solutions, for example getting a feed tool you can use in-house.
2. Cost of advertising
To truly reach a wider audience, many retailers do go down the route of running Facebook Ads to reach more people. A large number of businesses report considering this stage an investment and sometimes lose revenue in order to build an audience and lasting relationships with customers.
Even in the cases where the return on investment is immediate, there needs to be the budget to run the ads in the first place making it a little harder for startups or businesses with little money in the bank.
3. Lack of online checkout function (Marketplace)
Whilst the lack of a checkout function makes it more personal and easier for people to sell items with little-no set up, there are a couple of issues with in-person buying and selling.
Firstly, you have to consider safety. Usually, these sales take place by the person sharing their location when a sale is agreed. The location is typically their house which means the seller is sharing their address with a stranger. This also means the buyer is going to a location they may not be familiar with, often with cash.
Secondly, the lack of an online purchasing function means the buyer (usually) has to travel to collect the item. For some, this can be limiting for example, in the case where the buyer does not drive and is collecting a large item or if the item is a little further away.
Back to The Top or Increase Your Facebook Product Ads ROI
---
Frequently Asked Questions
Do I need a business license to sell on Facebook?
It depends on what you are selling and where you are selling them from. As Facebook is a worldwide platform, this will vary from country to country. For example, if you are selling in the UK, there is no need for a business licence. There are also certain products that will require a business license. For example, alcohol and properties.
It is worth checking the requirements for your state and/or country before getting started. If you are still not sure, speak to a legal professional.
How much does it cost to sell on Facebook?
Nothing. It is free to list and sell items on Facebook. Pages, shops and marketplace listings are all free of charge however, if you wish to advertise, there are costs associated with this.
Do you have to pay tax if you sell on Facebook?
Usually, yes. Again, this varies depending on your country. It typically comes down to how much you are selling. Most countries have a tax-free threshold whereby if your income is less than the threshold, you do not need to pay tax. This threshold is different depending on location. Again, check the laws in your area before getting started.
What is the best way to sell on Facebook?
This depends on what you are looking to sell. If you are selling one or two used items, your best bet is to use Facebook Marketplace to advertise your items to the local community. If you are a retailer with a fair number of items, you're better placed having a Facebook page and shop with your products automatically updating via your catalog.