What's new in May 2021
It's all hAPPening in May, at least it is for mobile apps. Here are four app-related updates that Google announced in May 2021.
Deliver App Ads on Desktop

First off, Google announces app ads on desktop, making life easier for people who frequently switch between devices. It allows those with Android phones to download apps to their mobile, straight from their desktop device.
In the past, mobile devices have dominated app ads however as Google points out, 46% of total time on websites is spent on desktop. As well as making life easier for consumers, it opens up app advertising opportunities for Google retailers too, including both brands and advertisers. How? By enabling them to reach even more people with mobile app ads.
How does it work? Once a user has clicked on an app ad in their desktop browser, they will be directed to the Google Play Store. From there, they can download the app to any device that's linked to their Play account, including their mobile.
Create Custom In-App Events in Google Analytics
It's all well and good getting people to download an app, but how they use the app is arguably more important. A challenge for advertisers and app owners is getting users to continue to engage with their app and perform specific in-app events, once it's been downloaded.
Previously, measuring in-app events, such as purchases, was only possible with coding. However, this changed in May 2021 as Google announced Google Analytics for Firebase SDK. This free update enables you to automatically capture in-app events in Google Analytics without any code updates. Did I mention it's free?
This allows you to change an event name or parameter, or create new events without the help of a developer, which often slows down, or becomes a barrier to tracking in-app events.
What does this update mean for the ad campaigns? Better performance and more robust reporting since it provides important performance data on how people are using an app.
Making Deep Linking Easier
Deep linking has been proven to boost campaign performance by better showing users what they are looking for. Google goes as far to say deep linked ad experiences drive two times the conversion rates. However, setting this up effectively is time consuming and it requires collaboration between technical teams.
What is deep linking, you ask? It's when you click on a link and it sends you directly to an app instead of an online store / website.
To simplify deep linking, Google has announced a "deep link validator" and "impact calculator". Both tools are available in Google Ads and are designed to arm advertisers with more control around deep linking in apps.
1. Deep Link Validator
This tool can be found in your Google Ads account, under 'Tools' and then 'App Advertising Hub'. It allows you to download a detailed report validating deep links in an app, or for specific app links. As well as detailing how missed configurations can be fixed.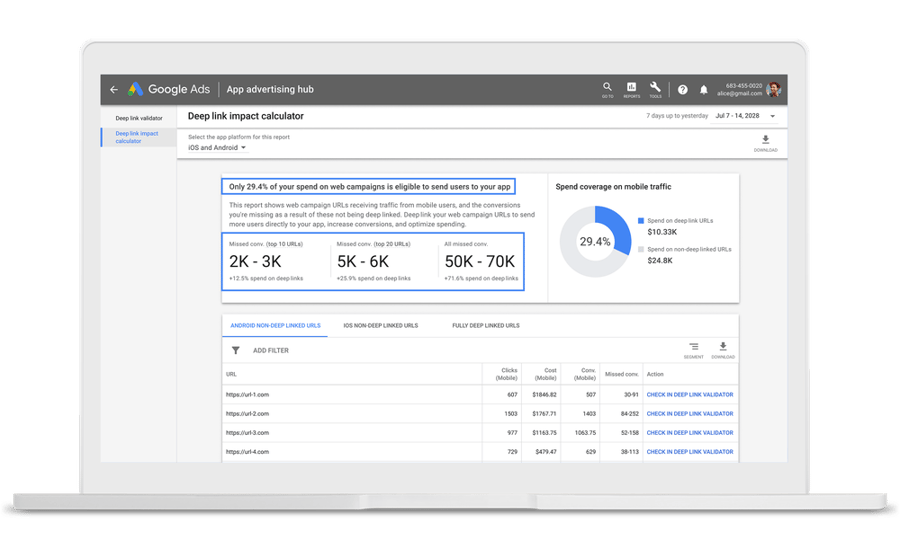 Source
2. Impact Calculator
The Impact calculator, also found in the 'App Advertising Hub' in Google Ads, will provide you with a list of all missing web URLs that should be considered as deep links. It then calculates the missed opportunity for not including those links.
Both tools are designed to help advertisers be more proactive and rely less on developers. Check out this video of a Google I/O technical session that gives a deep dive on both of these tools.
Deep Linked Data-Driven Attribution
Google announces data-driven attribution (DDA) for deep linked campaigns. This attribution model is designed to provide you with better understanding around the channels and ads that drive conversions.
A customer journey is not always straightforward and users may interact with multiple channels and ads numerous times before converting. DDA for deep linked campaigns is designed to bridge that data gap and provide a more robust understanding of the ads that have contributed towards a conversion.
Since this feature is in Beta, you can sign up to it by reaching out to your Google Ads account manager.
---
June: New Ads Creative Studio
The biggest and most exciting update from Google in June 2021, was the launch of the new Google Ads Creative Studio.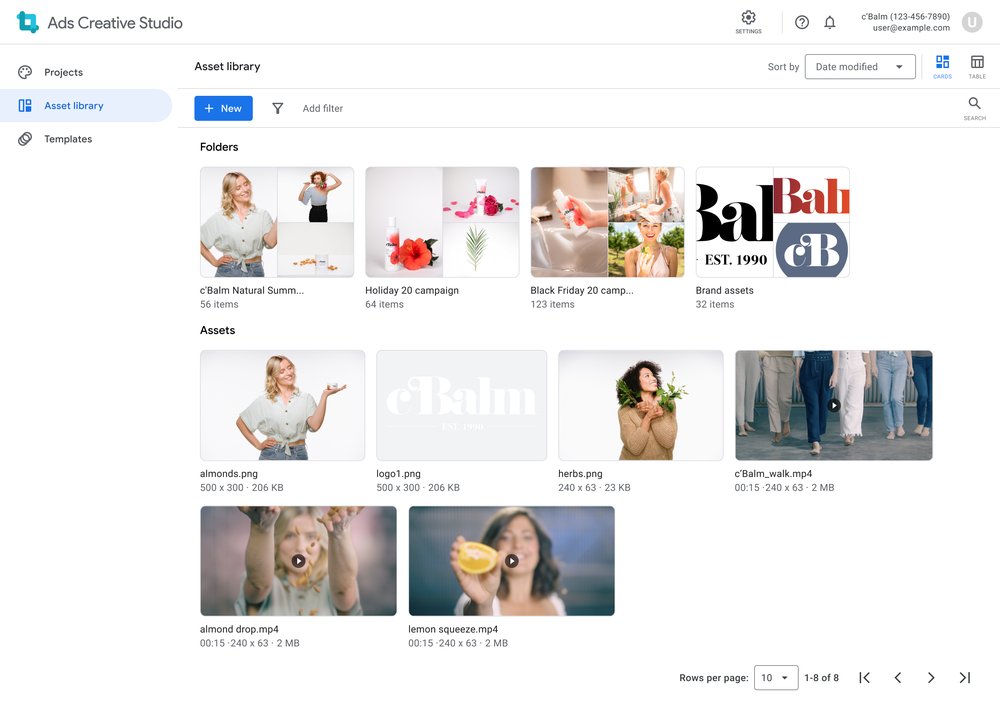 Source
What Google Ads Creative Studio Is and how it works
Creative Studio, which is simply referred to by Google as 'Studio', is designed specifically for creative agencies. In a time where static banners are no longer enough, it allows agencies to create rich media ads for their clients.
The studio can be accessed through Google Suite (same as Data Studio) and first, you'll need to request access to it by completing a Google form. As mentioned, at the moment it's only available to agencies.
What are Rich Media ads?
Rich media ads refer to ads that are more immersive and engaging and encourage users to interact with the ad, rather than simply click. This is achieved by incorporating HD images and videos, by expanding ads, sharing them on social channels, making them more shoppable, and you can play games within the ad. They drive up ad engagement and cut through the clutter.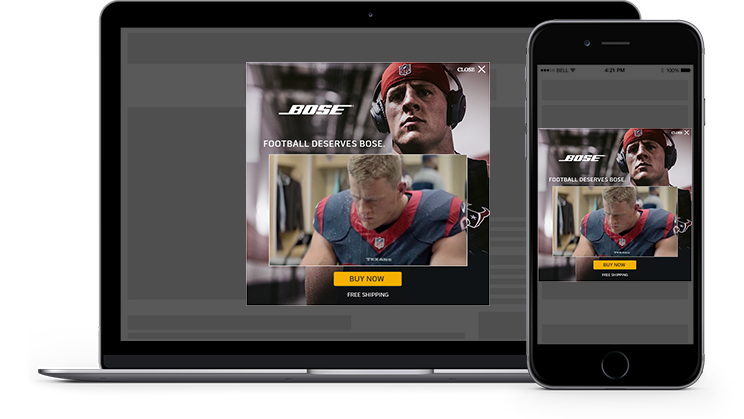 What does this change mean?
The aim of Studio is to simplify the process of creating multiple assets for your clients that are rich media, meaning they are more compelling than regular static banners.
What this change means for you will totally depend on how you create assets for your clients. If this is outsourced, or the process of building creatives is already streamlined, then it may not be relevant for you. However, if you face challenging cross-team collaboration, perhaps there are frequent delays or folders of raw assets get lost, then Studio may serve you well.
As an example, the hub itself acts as a library whereby raw assets can be added by one team, while another team can then use them to build ads. The ads can then be exported directly to a client's ad account and used in a campaign.
---
What's new in July 2021?
Smart Bidding structure organization
In July, Google announced an update to smart bidding strategies at campaign level. The update changed how Target CPA and Target ROAS bid strategies can be applied to campaigns:
Target CPA bidding strategy will be replaced with Maximize Conversions, with the option to add a Target CPA by ticking the box and then setting your CPA target
Target ROAS bid strategy will be replaced by Maximize Conversion Value, with the option to add a Target ROAS by ticking the box and then setting your ROAS target

In terms of functionality, nothing changes and using the optional Target CPA and Target ROAS within Maximize Conversions and Maximize Conversion Value, will use the same bidding behavior as before. This update is more around the organization and to help advertisers choose the best possible bidding strategy for their campaigns.
Reach back to school shoppers
This one's for Google retailers. Google describes back-to-school shoppers as 'omnichannel shoppers' and gives 3 solutions for reaching them with Google Ads. The idea is to use online ads to reach both online shoppers, but also those who are looking to purchase in-store too.
1. Communicate convenience and deals with local inventory ads
Use local inventory ads to show products to searchers who are in the area and looking for curbside pickup and to visit a store that same day. They enable you to be responsive and meet the timely demands of modern day shopping. This screenshot illustrates local inventory ads in action: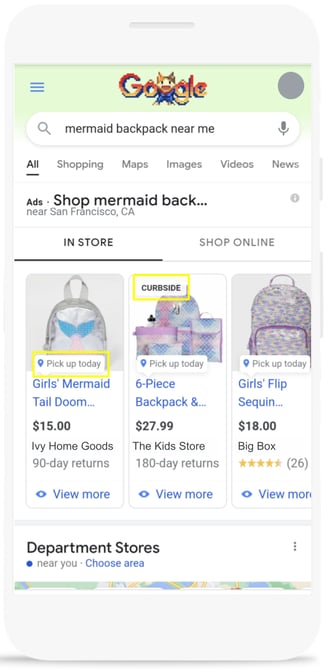 Since 50% of North American back-to-school shoppers check for in-store availability online before heading to a store, and 48% will shop at stores that offer curbside pickup or contactless shipping (Google, 2021), it's important for Google retailers to use online ads to complement their offline shopping experience.
Independent businesses that don't yet have local inventory ads should check out Pointy. It's a free solution that helps retailers get products online with local inventory ads.
2. Lay out your locations
Local Campaigns make it as easy as possible for consumers in the local area to find and discover important information about businesses and products on offer. They enable businesses to promote stores across the Google Search Network, Google Maps, YouTube, and the Google Display Network (GDN).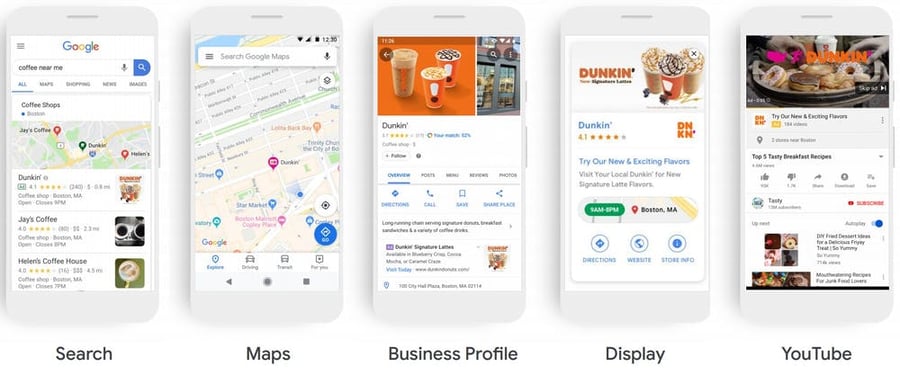 3. Optimize for omnichannel goals
Finally, Google recommends using smart bidding for shop visits, in order to benefit from consumers who shop both online and in-store. As well as tracking online revenue as usual, it'll also track how online campaigns are influencing store visits and revenue that can be attributed to those in-store visits. This feature is available for both search and shopping campaigns at present, although some retailers have access to this on the Google Display Network too, meaning it'll likely be rolled out to Display in the future.
Smart bidding for shop visits uses the same conversions as online campaigns, but optimizes them for in-store purchases. Therefore, it is only suited for Google retailers who want to encourage people to visit their stores.
For example, a furniture store may use Google Ads to encourage shoppers to visit their store in order to see furniture in the flesh and try it out before purchasing. In this case, using Google Ads to promote the store makes sense, as does using smart bidding for shop visits.
New 'strikes' system for policy violations
When receiving the email from Google announcing this update, it sounded intimidating. However, the purpose of this new 'Strikes' system is to prevent unsafe or harmful ads from showing on Google platforms. It's about maintaining the quality of ad experiences for users and holding those that repeatedly violate policies accountable.
Here's a table from Google that details how the strike system will work, with an initial warning followed by strike 1, 2 and 3, triggers, and then the penalty for receiving a strike: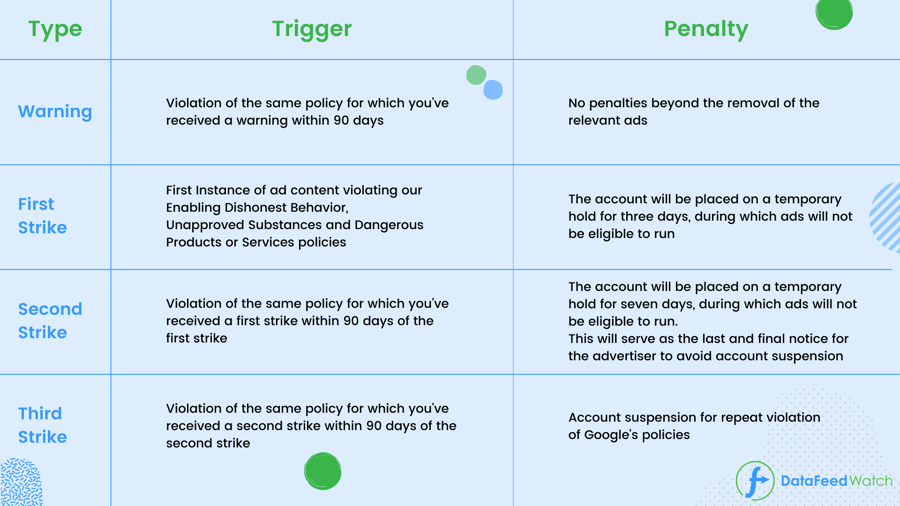 It sounds serious, and it is (sort of) but the average advertiser shouldn't be affected by this. It's primary focus is for quite serious policy violations, such as creating new accounts to bypass suspensions, phishing or misrepresenting the product or service to intentionally mislead users.
The new Google Strike system will launch in September 2021.
TV in Reach Planner (uses historical TV data)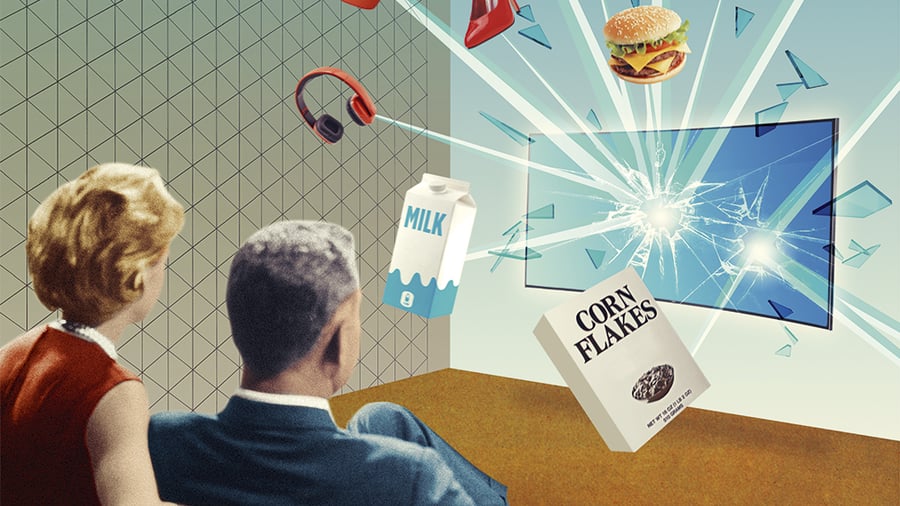 For brands who advertise on both TV and YouTube, or if you are planning TV and YouTube campaigns, this one's for you. Google has launched a tool called TV in Reach Planner. It's designed to help you discover the right balance of TV and YouTube, by providing opportunities to maximize reach and improve the frequency of campaigns.
TV in Reach Planner is currently available in the United States, Japan, France, Vietnam, Mexico, Indonesia, South Korea, Philippines, Thailand, Taiwan, Brazil, Argentina, Colombia, Chile, Germany, India, Spain and Russia.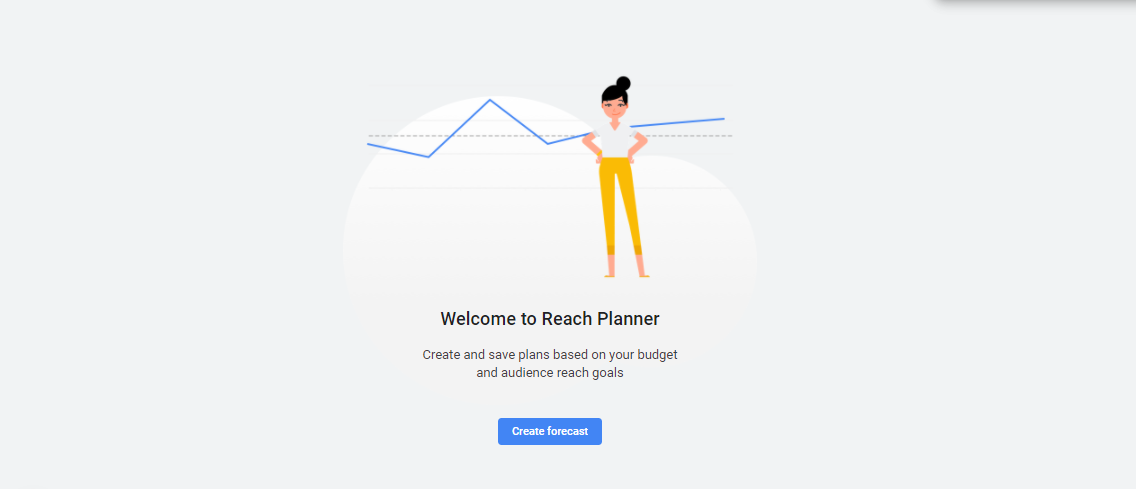 This update is exciting for advertisers because it's a way to integrate advertising across digital and traditional media. It allows you to incorporate actual historical TV data with your YouTube data to forecast unduplicated reach and frequency.
---
Final Thoughts
And that's a wrap. Lots of exciting Google updates and announcements have emerged from May, June and July and they continue to come in thick and fast. Stay tuned for our next update.