In the light of these promising numbers, which we expect to grow in 2017 as Bing is gearing up to fight Google, it is becoming clearer to advertisers that Bing Ads Network should become an important part of their marketing mix.
In today's post we are going to focus on how you can maximize your product data to improve your Bing Shopping Campaigns: 7 feed optimization tips so you can improve your Bing shopping campaigns.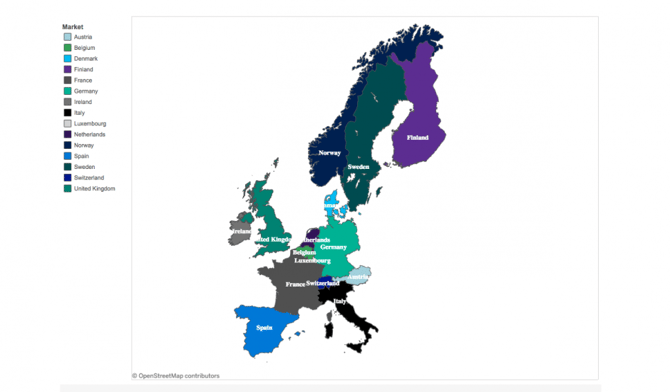 ---
1. Optimize title
Smart marketers and e-Retailers know that optimizing the title will improve their search results. You can work on the optimization directly in your original feed, but this may not be the optimal solution since various channels have different requirements for the title structure and length.
Our advice is not to blindly create a title rule that applies to all the products but to create a structure for each vertical or category according to the table below and then apply it to that category with feed rules.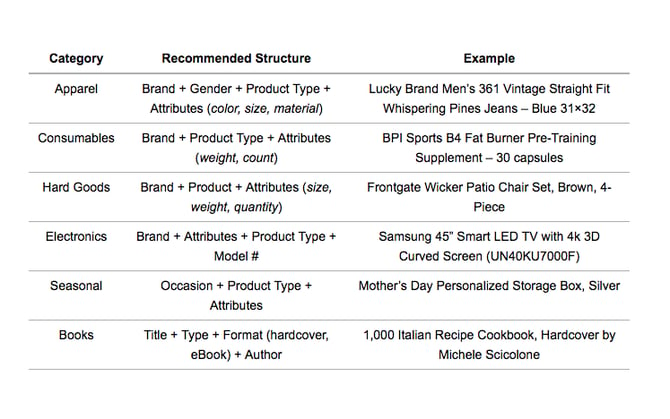 ---
2. Add Custom Labels
Adding Custom Labels allows you to separate your products smartly. With Bing Campaigns, like with Google, you have 5 custom labels that you can apply to the products.
If you have various price ranges, you can group them together under one custom label, while grouping your sale items, promotions, seasonal items, etc. in the other custom labels.
A custom label similar to the example below, where we grouped products with a certain margin, will allow you to set higher bids for high margin products and therefore optimize the cost of sale.

---
3. Add Bing Category in less than 30sec
Some channels have figured out that instead of reinforcing their own taxonomy it is best to piggyback on Google's taxonomy to categorize items. On top of that, it makes it easier for retailers to test new channels, without putting too much upfront work.
It is mandatory to categorize your items properly to increase their visibility. If your own feed is already mapped to Google's categories, simply connect your input field g:google_product_category to the optional output feed product_category.

However, if you have already mapped all your Google sub-categories in your Google feed, you can save yourself a lot of time by utilizing the "Copy From" functionality in DataFeedWatch to copy it across to your Bing feed.

---
4. Add Product Type
It is always a good idea to include your own store-categories in the feed, aka your own product types. But let's say that your input feed does not contain a field for the product type. How do you go about creating this?
Well, that is very simple. Add the optional field product_type in your output field and create a rule by adding a static value, then go ahead and 'extract' your product types from your other fields in your feed.
In most cases, you will see that the correct details can be found in your description. In the example below, you'll see that we created a product type "Boots" by specifying a set rule.
Do this for all your product types and they will be mapped to the output field you just created.

---
5. Quality images
You always want to include your best images so that your ads look good. Bing has strict guidelines as to the size of images, which all depend on your aspect ratio:

Images with a white background and a high resolution will tend to perform better and your uploaded image resolution should never be below 220x220.
In Bing's "Image Extensions" you can include up to 6 images, which is very handy when you would like to promote your ads in a powerful way.
Let's face it, humans are visual creatures, so the more options you give us, the more we will view.
The other advantage of their Image Extension is that you can include unique URL's for each of your images, allowing you to customize where you point potential customers.
---
6. Include sale price
Since your price will already be mapped to Bing's required fields, you can optimize your feed even more by including your sale price. Create an optional field for sale_price and specify a static value to create a rule.
Important to note: In the USA, exclude tax from the price and in the UK you need to include any value-added tax (VAT) in the price.
Remember that if you are including the sale price, you will also need to include sale_price_effective_date, start and end date, in this format: (YYYY-MM-DD)Tstart hour-timezone/(YYYY-MM-DD)Tend hour-timezone.
You can create these discounts for certain types of products or categories, for a limited amount of time, to test their effectiveness and see if they bring the estimated increase in revenue.
---
7. Merge feeds for repricing
Let's face it: Shoppers love lower prices. During online product searches they will always be drawn to the lower prices. It therefore makes sense that repricing becomes an all-important tool for e-retailers who sell comparable products in the fiercely competitive online market. Third-party tools used for monitoring and updating prices based on competitors prices are commonly used by e-retailers.
With a 3rd party tool, you can keep an eye on what the competition is doing on a daily basis, by running pricing checks.
Information is power, but only if you use it properly so the next step is to actively use this competitive data in your feeds. Most repricers will allow you to export the pricing information, which you can use to enhance your feed.
You can create a custom label based on the competitiveness of the products, and based on what the competition is doing products will jump from label to label.
We have already covered the basics of the Bing Shopping campaigns, so if you are new to it just go to our previous blog post: Bing Shopping: How to reach the non-Google buyers.
By utilizing these Bing feed optimization tips, you will improve your campaign ROI and ultimately your profits. Give them a try and let us know what has worked best for you so far.
Recommended next read: Top 9 Bing Merchant Center Errors and the Best Solutions
---