The consumer electronics industry is one of the rapidly evolving and highly innovative industries. Major electronics manufacturers are regularly creating the next best electronic item, each time making their products more user-friendly, more advanced and developing ways to help or entertain their customers.
With £23 billion spent on consumer electronics in 2020, the electronics industry plays a huge part in the ecommerce sector with 43% of these purchases being made online. Read on to find out more about the electronics in the eCommerce sector and how as a retailer, you can capitalise on the industry.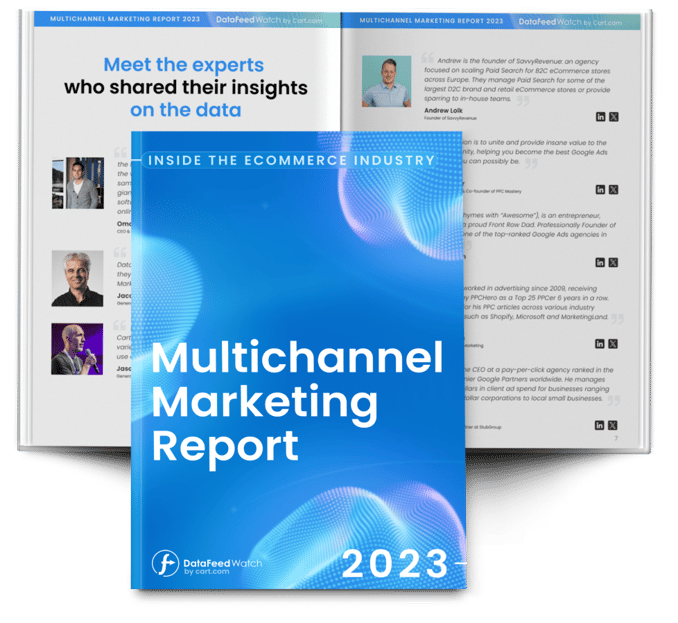 Overview
2020 has been a turbulent year for many industries. However, the eCommerce sector saw a whopping 129% year-over-year growth (source: Forbes).
The electronics industry has attracted online sales for quite some time, even before the pandemic shifted people's shopping habits Now it is set to be one of the biggest industries in eCommerce for 2020 with eMarketer predicting that it will make up 22% of US retail ecommerce sales for 2020.
Throughout 2020, consumers have turned to purchasing online primarily due to the stores being closed. There is also a new nervousness amongst shoppers emerging where they are less inclined to shop in person due to not knowing the safety of a specific store and wanting to avoid unnecessary interactions with others. This makes it an ideal time to capitalise on selling electronics online.
Sales on mobile devices continue to increase, however, it would appear that larger purchases are still being made on desktop. We can see that this has been the case for quite some time with Statista reporting desktop dominating the value of purchases made in 2019:

Back to the topor download the Ultimate Guide to Data Feed Optimization
---
What to consider when selling electronics online
There are many things to consider even when it comes to selling electronics online. First of all you need to work out what electronics to sell, undertake consumer research, understand your competition and work out a pricing structure that adequately reflects the items and your business. You will also need to consider:
Dropshipping vs. wholesale: are you going to purchase items at wholesale and resell or are you looking to dropship. Dropshipping is often considered a safer way and it requires less financial input from the get go. However, with demand increasing online and consumers expecting their products delivered quickly, the delivery time could be off-putting.
Logistics: how are you going to handle and ship your products? Electronics are delicate and require a more sensitive delivery service compared to others. You will also need to work out how to handle returns.
Marketing: how will you reach your ideal customer? We will discuss more about this later.
What types of electronics should I sell online?
Consumer electronics is a diverse sector offering lots of different items to sell. Some types of electronics include:
Gadgets: undoubtedly, one of the fastest growing electronics sector is gadgets. According to Counterpointresearch, sales of smartphones reached 4.43 million units in 2019. If you have your finger on the button (no pun intended), this could be a good way to capitalise on electronic trends. However, there is an element of risk. With all trends, they can come and go quickly and sometimes, they don't take off at all - remember Google Glass?
Computers: this is a sector that has become part of the everyday. 74% of people in the US own a computer (source: Statista). However, it's important to bear in mind that consumers have a lot of options when it comes to purchasing computers. To make this work, you will need a strong strategy to stand out from the competition.
Smart home: this is becoming more and more popular and has been considered a trend for 2020. Smart home tech is designed to help make people's lives easier and safer. Trending products include the Ring doorbell, Amazon Alexa and Google Nest. This type of tech doesn't appear to be going anywhere and continually offers new products to keep customers coming back.
Gaming Consoles: Since covid, Newzoo revised its annual games industry forecast to
$174.9 billion in 2020. Gaming is absolutely massive and has been growing rapidly. If you have keen eye for gaming trends, there could be a lot of money to be made from consoles. For example, the PS5 (PlayStation) was in such high demand in the UK that many consumers were unable to get one before Christmas.
Electronic Spare Parts: A short while ago, computers didn't retain much value. Lately there has been an expanding market for trading and selling computer parts, mobile phone components and more. With the level of technicality, there is less demand and it is usually more of a B2B market. This does present an opportunity to build good relationships with other businesses who are looking for what you sell.
It's a good idea to carve your niche and decide what sector you would like to be in. There are advantages to all of them. To make the best choice you should consider what the startup costs are (and what you can afford), how well you know that part of the market and how well you can reach the target audience in your niche.
Pros and Cons of Selling Electronics Online
Pros of selling electronics online
Continuous product development - with electronics companies consistently striving to create the next-best-thing, you're unlikely to run out of new and exciting products to offer consumers.
High demand - there has long been a high level of interest in electronics with consumers in the Western world considering electronic devices as essential. In a 2020 survey, 61% of respondents said they could not live without their smartphone, source:

Statista
High level of technical complexity - this opens up further opportunities beyond simply selling a device. The level of complexity means consumers are more likely to be seeking support, advice and other gadgets or electronics to make their experience easier.
Cons of selling electronics online
Extremely competitive market - with any high-demand product comes a lot of competition. It's no secret that electronics are and will continue to be in high demand and many retailers are looking to be part of this.
Specific handling and shipping - electronics require a higher quality packaging, more delicate handling and often more expensive shipping. This can put a large dent in profit margins which can be exacerbated by returns which have been damaged in the process.
Profit margins are usually low - according to Investopedia the average profit margin for the electronics market in 2020 was 5.7%.
Back to the topor download the Ultimate Guide to Data Feed Optimization
---
Top marketing tips for selling electronics online
If you have decided that selling electronics is right for you, you'll want to supercharge your marketing and find the most effective ways to boost sales. Here are some top tips to get you started:
Be conscious of branding and design
When first starting out, retailers with little to no experience will have the difficulty of nervous buyers. Unfortunately, the electronics industry is rife with scammers. That's why it is important to build your brand. As you get more experience, buyers will recognise your branding and see it as a sign of familiarity and safety. It is also important to make sure your designs and branding reflects what you are selling. With the vast amount of competition you will want to stand out from the competition and position your store as the obvious place to buy goods.
If you are creating your own website remember to build trust by including plenty of testimonials, seller ratings and highlight the safety of your checkout process. It's strongly advised that you also have an SSL certificate.
If you are selling on a third-party website such as Amazon or eBay, ensure you are using your branding where possible, display plenty of testimonials, advantages and so on to build trust with your audience.
Social media presence
Having a social media presence helps to build trust with your audience as well as giving you the opportunity to showcase your products and encourage users to purchase or purchase from you again. This can help increase sales as well as the lifetime value of your customers.
You'll want to think about how to use a platform to display your electronics and their abilities. As a quick guide, Instagram is a platform predominantly using imagery, highly effective for visual products. YouTube is the second largest search engine in the world and is wonderful for showcasing videos. Facebook is great for updating and interacting with customers, important for high-value items which require a longer consideration process. There are many other platforms with wonderful features. When choosing which platforms to use or focus on, think about where your audience are most likely to 'hang out'.
A wonderful example of a company doing this well is GoPro. They use their platforms wisely and showcase the features of their products in an exciting visual way.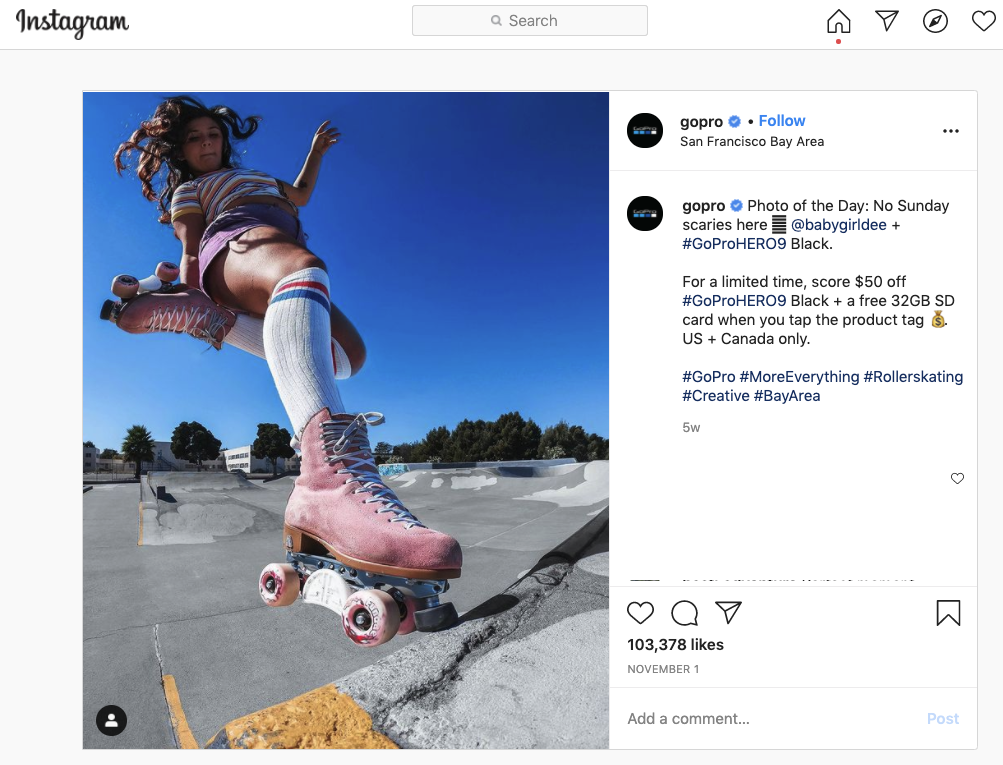 Communicate with your shoppers
Electronics are often a highly considered purchase. Due to the high value and the higher technical complexity, very few people will impulsively. Retailers should remember all points of a typical sales funnel; awareness, interest, decision, action. This means that people looking to purchase will need to be aware of the product, they need to understand how it fits into their life, they need to make the decision (can they afford it, will it fit in the house, how much will they use it, etc.) and then decide where to purchase prior to you receiving the sale. Anything a retailer can do to help nutre the customer through this process can help increase sales. A great way to do this is to communicate with them.
Things to think about implementing into your marketing and sales process include, live chat functions, phone support, emails (including newsletters to encourage customers to purchase again) and social media.

Consumers often use social media to get in touch with a company quickly. Platform functions such as Facebook Messenger has created the ability to reach out to companies and get a very quick reply from them. The same way that Twitter has been used by tagging a brand into a status update for a quick response. This can be highly effective to speak with your customers before they make a purchase. Also, the more responsive you are, the more you will build trust.
Back to the topor download the Ultimate Guide to Data Feed Optimization
---
Optimizing your sales performance
When selling electronics, it's important to stand out from the crowd, provide a great customer experience and maximise profit margins where possible. Here are some things to consider:
What platform should you be selling on?
As you may have already noticed, there are a number of platforms you could be selling on, each with a variety of advantages and disadvantages. Here are a few:
Amazon
The chances are, if you're not familiar with selling on Amazon, you're still very likely to have bought or know about the buying process on Amazon.
Advantages: More than 197 million people around the world visit Amazon. That's a significant influx of potential buyers for your products. Plus, there is the option to use FBA which can help make your delivery process much easier.
Disadvantages: There is a selling fee involved with every purchase someone makes. This can eat into your profit margins which can be very damaging when selling electronics which already have a low profit margin. There is also a lot of competition with many consumers basing their decision on price.

Your own website
There are a range of platforms you can create your own store on. If you're looking for a simplified way to build a site, choosing a platform with a centralised CMS can make things easier. Platforms such as Wix and Shopify are often the first port of call for a lot of retailers. Whilst this is easy, you don't technically own the site and you may find you are restricted in terms of layout and marketing functions.
If you'd rather build a more bespoke site, you can look at using a platform like wordpress with the Woocommerce plugin. The downside is that it's significantly more technical and if going down this route, you may need to pull in the help of a web developer to get it right.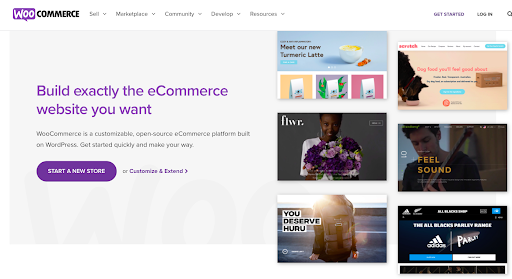 Advantages to having your own site: unlike other platforms, you're not chipping away at your profit margins per sale by paying the platform a percentage. You also have more flexibility of layout and how you present your items.
Disadvantages: The upfront costs can be expensive. Learning how to manage your own site can be time-intensive and you are solely relying on your own marketing to draw people to your site.
You may also find interesting: compare Shopify & WooCommerce head to head
eBay
Another one of the major players in the eCommerce industry. eBay has been around for 25 years and offers individuals and businesses the opportunity to sell items.
Advantages to eBay: Like Amazon, there is a high volume of users and an established trust with the eBay brand. This makes marketing a little easier and you can be selling your items pretty quickly after listing them.
Disadvantages: Again, there is a sellers fee meaning you could be eating into your profit margin on each sale. eBay is also packed with individuals selling second hand products which means you will need to work hard to prove the added value of buying new at a higher cost.
As you can see above, there are pros and cons to each platform and there's no right or wrong, you need to pick what works best for you and your business.
Feeds and optimizing for sales
When selling anything online, a fully optimized feed is essential. A feed is basically an inventory of all your items with key details about each item, their availability and more.
Having good quality feed means you do not need to manually update your listings and with stock numbers, you're less likely to be advertising a product that you've run out of stock on. When a feed is optimised well, it should also help you reach more relevant customers and increase sales.
Some quick tips on optimising your feed includes:
Using good quality images that showcase your products well. If possible, try to use a photographer to create unique images to help you stand out from the crowd - especially if you're dropshipping.
Optimise your titles by including the main attributes and item name that people are looking for. Be sure to include; Brand + Model Number + Size + Product Type + Screen Style (if applicable) + Colour. Don't be tempted to include fluffy phrases such as 'Number 1 Best Seller'. You want it to answer what the customer is looking for.
Optimise your descriptions. Include headers that are easy to read and explain the features of the products. Where possible, use bullet points and structure your description in a way that's quick to read.
Where possible, try to include payment methods that are universally recognised, this builds trust and makes the payment process a lot easier.
Back to the topor download the Ultimate Guide to Data Feed Optimization
---
In conclusion
The electronics industry is an exciting one with plenty of new products to offer customers. It is growing every year and more people than ever are turning to the internet to find electronics deals.
With the high levels of competition, it is important to make the process of buying simple, trustworthy and provide high quality customer service. The profit margins are lower but given the value of electronics, there is money to be made.
You May Also Find Interesting: