What WERE Smart Shopping campaigns?
Smart Shopping campaigns are no longer available since they were discontinued in 2022. These campaigns were a popular option for businesses to advertise their products and services using automated bidding and ad placement to reach a broader audience.
However, Google now suggests using Performance Max campaigns instead of Smart Shopping. In fact all Smart Shopping and Local campaigns were automatically upgraded to Performance Max latest in September 2022.
What both these campaigns have in common is that they are 100% automated. You don't manually set bids, product groups and priorities, as you do in Standard Shopping. Both of them are powered by Google's AI. The decision of who to target with ads is made by machine learning algorithms.
While Performance Max campaigns are comparable to Smart Shopping campaigns, they have some significant distinctions.
---
What are Google Performance Max campaigns in Google Ads?
Google Ads has introduced a new campaign type called Performance Max, which replaces Smart Shopping and Local campaigns. It was created in response to the evolving needs of customers. Ecommerce businesses require omnichannel marketing solutions that offer a personalized and comprehensive purchasing experience, encompassing both traditional and digital marketing approaches.
This automated campaign runs across various channels, including Search, Display, Discover, YouTube, Gmail, and Maps, and the algorithm optimizes the budget and chooses the placements itself. It's not possible to exclude any placements, and the ads are placed where Google determines they will be most effective.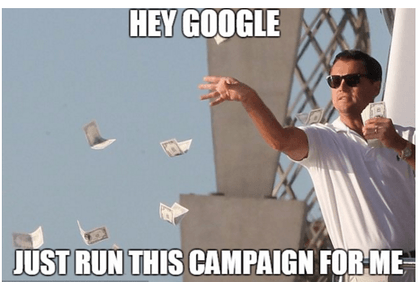 Performance Max automates various aspects of the engagement process, enabling businesses to connect with consumers wherever they are and in whatever form they prefer. Machine learning models enable more precise predictions about which advertisements, target audiences, and ad objects will produce optimal outcomes.
The campaign leverages Smart Bidding to optimize performance automatically in real-time and across channels. Advertisers have the option to set their desired return on investment (ROI), giving them greater authority over ad creative and the potential to achieve better performance.
In order to use PMax effectively, you must provide Google with the following information:
Marketing objectives

Budget

Creative assets (text, images, video)

Geotargets

Product feeds (optional)

Dynamic Ads feed

Business data feeds

Audience signals (optional)

Google Audiences (manually targeted)

Google My Business

Google Merchant Center
Using Google Performance Max, businesses can offer a seamless, customized, and effortless experience across all channels.
---
What is the difference between Performance Max vs Smart Shopping?
Some people might have anticipated that Smart Shopping Campaigns would continue for a longer duration, or they may have expected the campaign type to expand. Therefore, it is crucial to understand the distinctions between Smart Shopping Campaigns and PMax Campaigns and how significant they are.
As of now, we know that there are five significant differences between Performance Max and Smart Shopping Campaigns:
The new format of Performance Max Campaigns includes various types of campaigns, such as Display Ads, Text Ads, Shopping Ads, and more. These campaigns offer a broad range of different ad formats, making it a suitable option if you want to promote your offer across multiple channels in various forms.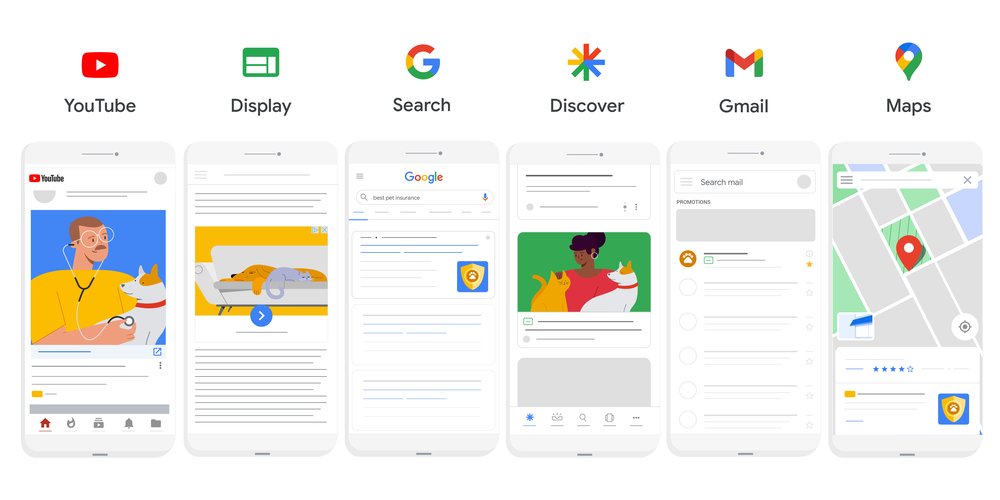 Source: Google
In Performance Max Campaigns, asset groups play a crucial role as a replacement for ad and product groups. An asset group is a collection of various assets that include text, images, logos, links to YouTube videos, and more. Each asset group represents a specific "theme" or audience and connects to a particular "listing group" that represents a group of items. Listing groups can be based on single item IDs, brand, category, custom labels etc. .
Also, Smart shopping used to focus on just one aspect - clicks and sales, which meant maximizing sales conversions. In Performance Max, you can select conversion goals and give them different conversion values. There are up to five possibilities: Sales, Leads, Website traffic, Local Store Visits and promotions. You can also opt to launch a campaign without specifying the goal's guidance. Here, the advertiser needs to consider what results he or she is most looking forward to.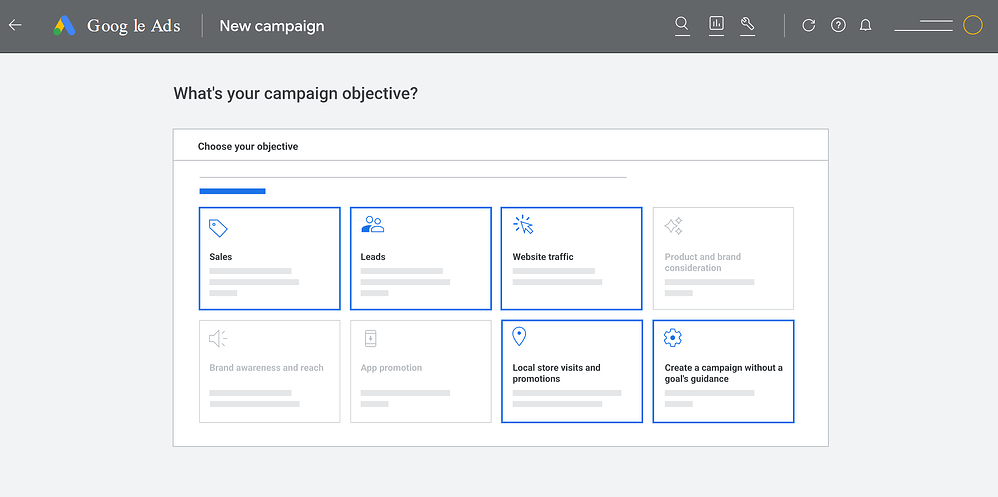 Source: Google
At the early stage of PMax, there is no historical data from the campaign, thus the advertiser

can add audience signals

, which are suggestions that guide automated targeting. The signals might be in the form of statistical data. You can use website visitor lists, App user lists, Customer lists (for example, email and subscription lists) and Video viewer lists.
In Smart Shopping Campaigns, budgets were often separated by network or objective, which made them isolated and limited in their effectiveness. However, with Performance Max, budgets are combined across inventories and encouraged to be shared across goals to enhance overall performance.
PMax and Smart Shopping in comparison
Opportunity for advertisers

Performance Max 2023

Smart Shopping (2022 and before)

Easier, faster and more convenient campaign set up

Allows advertisers to access all Google Ads channels from one single goal-based campaign.

Advertisers had to create many campaigns, if they wanted to add more than one Google Ads channel.

Increased reach and conversions - reaching new target groups

Advertising display channels: Search, 3P Display, and O&O Display, including Gmail and YouTube

Discover, YouTube In-stream, and Maps

Search, 3P Display, and O&O Display, including Gmail and YouTube.

Possibility of selecting many conversion goals and focusing on what you want to achieve

When setting up a Performance Max campaign, you can select multiple conversion goals and give them different priorities (conversion values).




Sales

Leads

Website traffic

Local store visits and promotions

Campaign without a goal's guidance.





Smart Shopping campaigns focused only on maximizing sales conversions.

Possible high campaign performance from

the day 1

Audience signals allow you to add suggestions that guide automated targeting. On a Google website we can read:




"You can leverage first-party customer and marketing data you already have from desktop and mobile visitors, page and social views, and past converters.

Try adding data from these sources:

Website visitor lists

App user lists

Customer lists (for example, email and subscription lists)

Video viewer lists".





No possibility to manually add performance statistics.

AI's ability to deliver better results by mixing assets

Structural difference:




Asset groups consist of a collection of "creatives" that are concentrated on a theme or related to target users. They are made up of images, videos, headlines, long headlines, and descriptions - all bundled into a single group




Listing groups

Listing groups consist of listings which include both products and collections (product groups, assets, retail data representing a category landing page on your site).




Listing groups are actually the lists of products from your pre-existing Smart Shopping campaigns.

Ad groups

Ad groups consist of keywords and ads.

Product groups

Product groups are subsets of yourcampaign inventory that you define.
The new type of campaign will have the basic features of Smart Shopping, but with additional inventory and data insights for advertisers. However, advertisers will still not have complete access to all campaign data. Due to the lack of full transparency and data access, retailers may want to consider other options for optimizing their advertising efforts.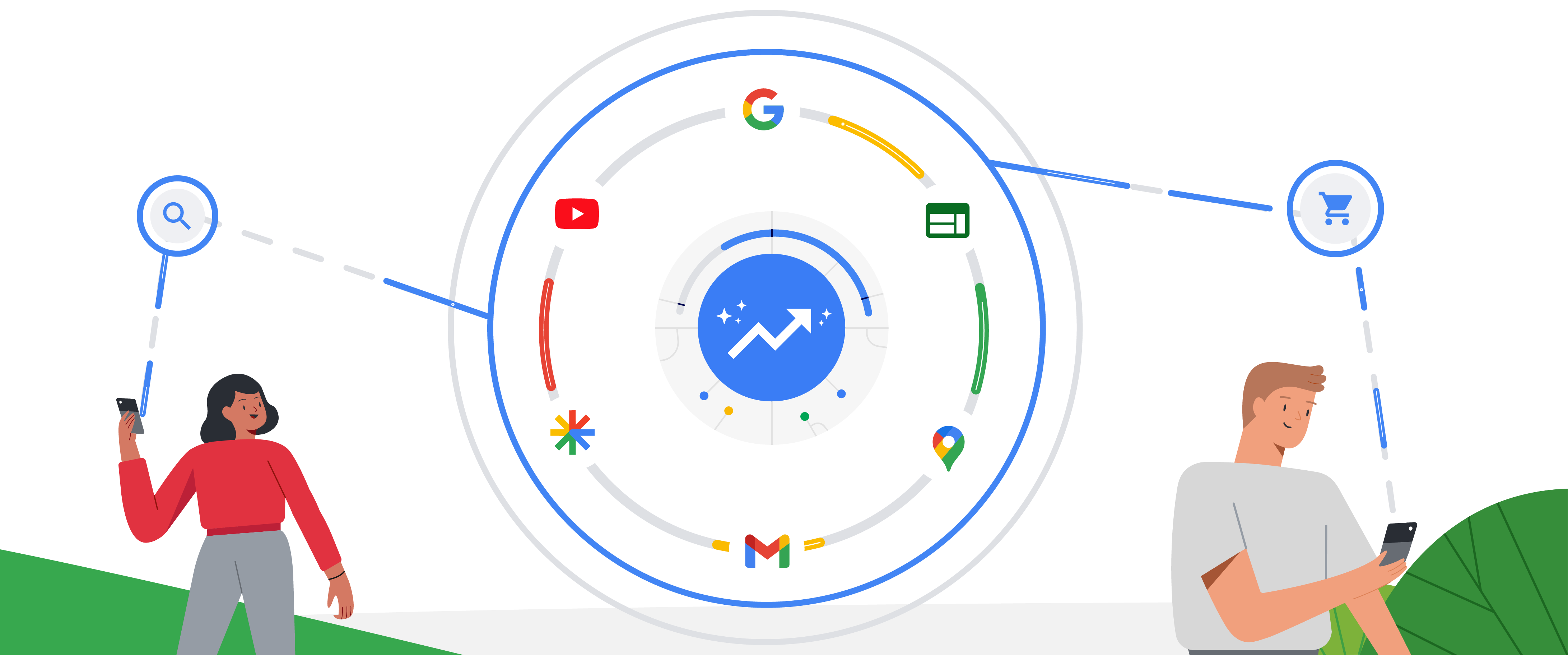 Source: Google
---
What are Standard Shopping campaigns?
Standard Shopping has been with us for a long time. Compared to Performance Max, which is 100% automated, it takes some of your time to set it up. Instead, it gives you much more control over the ad campaign.
It too uses some automation. Once you've uploaded your product feed, Google takes all the information from it and you don't have to create separate ads for each product you offer.
Here are the essential facts you need to know about the Standard Shopping Campaign:
Requires a longer time to set up.

Needs manual testing of various ad elements (such as images and text combinations).

Provides complete control over all aspects of the campaign, but it takes more time to manage.

Allows you to disable online placements, target specific locations, and add negative keywords.

Enables adding multiple landing pages to test ads.

Only appears in search results and the shopping section.
In Standard Shopping, you have the ability to make ad groups in your campaigns that consist of similar products with the same settings (like language or location). These ad groups contain several product ads, which are specific ads that highlight one of your products.
Differences between Standard Shopping and Google Performance Max
The key difference between Performance Max and Standard Shopping Campaign lies in the level of automation and ease of configuration. A comparison table has been provided below to clearly demonstrate the significant variations between these two campaign types.
| | |
| --- | --- |
| Performance Max Campaigns | Standard Shopping Campaigns |
| Quick and easy setup | Difficult setup |
| Full automation | A lot of manual work |
| Ads displayed on all placements | Ads displayed in Google Images, The Shopping tab, and Google Search |
| Relies on automation | Full control of the campaigns |
| As of now, not enough reporting information | Detailed reports on search queries |
| Ability to add negative keywords at account level | Ability to add negative keywords at both campaign and account levels |
| Not very accurate targeting, unless you add relevant audience signals | Very accurate targeting |
| Not possible to make bid adjustments | Ability to make bid adjustment |
---
How can DataFeedWatch help with PMax campaigns?
The hidden formula of achieving outstanding outcomes for Performance Max campaigns is the ability of teaching Google's bots simple facts and crucial principles about the products you want to promote. It is possible by providing accurate and optimized data from the very beginning.

The task of carefully reviewing each product when you have a large number of them to add to your campaign can be daunting. DataFeedWatch provides an all-in-one software that streamlines the optimization of data and product listing for Google Shopping across +2000 channels in 60 countries.
This feed management software helps you to eliminate the confusion and anxiety of figuring out which attributes are required to be added to Your Google Merchant Center feed. It ensures that your Shopping ads are running at peak performance.
If you are curious to know how exactly DatafeedWatch optimizes the feed, take a look at the article Feed Review - Evaluate and Troubleshoot your Product Feed.
So now you know what to do and what others might be doing to reach their campaign goals. The real question is what you do in 2023 with your marketing budget.
---